Preview of the World Cup Qualifiers Although the UAE has the upper hand, Vietnam is not easily defeated
Vietnam and the UAE will compete for first and second place in Group G in the final match at Zabeel Stadium in Dubai on June 15 at 11:45 p.m. (Hanoi time).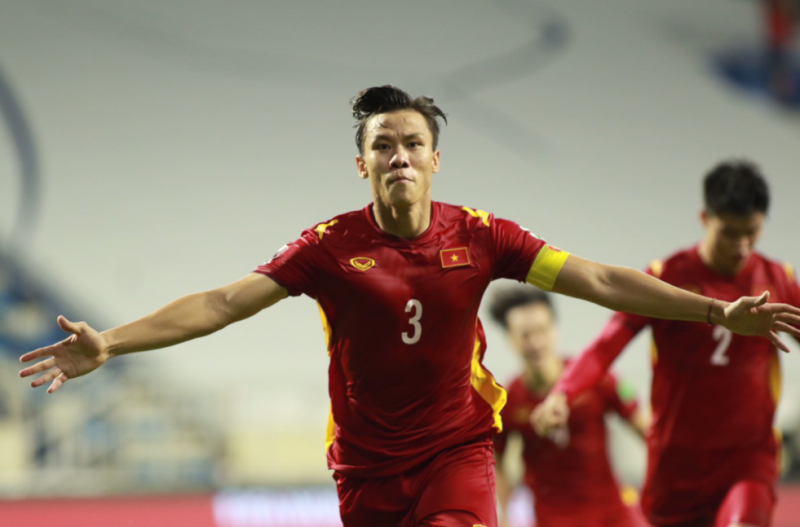 Vietnam team in June 11 match against Malaysia - Vietnamtimes.org.vn
UAE and Vietnam: Members for the final match
United Arab Emirates
Head coach Bert van Marwijk has reduced the squad size to 24 players after initially calling up 34 players to the squad. There are no injuries or suspension concerns in the UAE squad.
Members joining the match: Ali Khasif; Walid Abbas, Shahin Abdulrahman, Mahmoud Al Hammadi, Bandar Mohamed; Ali Salmin, Abdalla Ramadan, Khalil Ibrahim Al Hammadi, Fabio Lima; Khalfan Mubarak, Ali Mabkhout
Vietnam
Similarly, Vietnam head into this tie with a full-strength squad as there are no injuries or suspension concerns in their camp.
Members joining the match: Bui Tan Truong; Tien Dang Bui, Duy Manh Do, Ngoc Hai Que; Trong Hoang Nguyen, Hung Dung Do, Tuan Anh Nguyen, Van Hau Doan; Quang Hai Nguyen, Tien Linh Nguyen, Van Toan Nguyen
International Preview of UAE vs VIETNAM match
According to Sports Keeda, the United Arab Emirates seems to be the superior side in this tie. Vietnam has picked up two wins, while one game has ended all square. Meanwhile, the United Arab Emirates have been claiming four wins from their seven previous games against Vietnam.
However, Vietnam is unbeaten in their last 10 games across all competitions, dating back to a 1-0 loss to Japan in the AFC Asian Cup back in January 2019, and will look to maintain this impressive run of results. Vietnam has enjoyed a superb run in the qualifiers. They head into the game following a hard-earned 2-1 win over Malaysia last Friday.
With just two points separating the United Arab Emirates and Vietnam at the top of Group G, we can expect a thrilling contest on Tuesday.
Predicted by ESPN, the group of players under Park has stepped up on the big occasions in recent years - be it in the junior level or at the 2019 AFC Asian Cup - and the flag bearers for ASEAN in the 2022 World Cup qualifiers have reasons to believe they can be the region's only representatives in the next stage of the competition. But keeping the Emiratis at bay won't be an easy task for the Southeast Asian champions.

United Arab Emirates Form Guide (all competitions): D-W-W-W-W
Vietnam Form Guide (all competitions): W-D-D-W-W
United Arab Emirates vs Vietnam: Team News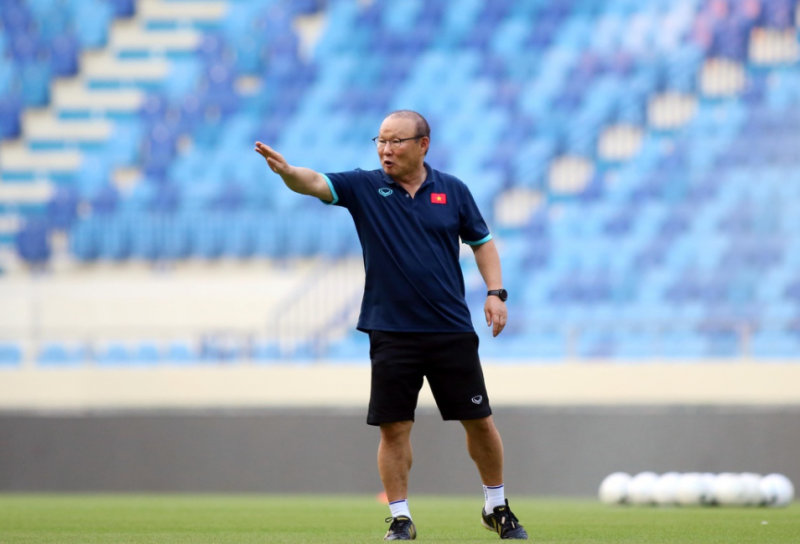 Vietnam football team's head coach Park Hang-seo. (Photo: Thanh Nien)

Vietnam: Maintain positive spirit despite having their head coach suspended
Vietnam football team will have to do without head coach Park Hang-seo in the 2022 World Cup qualifying match against the host UAE on Tuesday. However, the South Korean coach expresses strong trust in the team's performance in the upcoming match even without his presence.
In the win against Malaysia on Friday, the Korean received a yellow card for remonstrating with the referee. He is not allowed to use any form of communication with the team during the match. He is also prohibited from entering the dressing room and appearing in the stadium tunnel or technical area, including the area, meant for reserve players. He can sit in the stands but is not allowed to enter areas adjacent to the field. He cannot contact or interact with anyone about the match in any form during the match or attend the post-match interview and related media activities on the field, according to VN Express.
Regarding the suspension, Park said: "I have received two cards and manage the team against the UAE. My reaction is to help Viet Nam reach our target of advancing to the last qualifying round. If we have good result and qualify, then my mission is complete."
"I watched the UAE in a match against Malaysia and we played them already in the first leg match. But I have to confess that I have not searched them carefully to know how different they are now... They are really a strong team. We are on top of the group but UAE players' physique and technique are among the best in Asia. But I still have a plan which will be used to help us win this match," Vietnam News quoted the coach.
Assistant Lee Young-jin will manage the team in his absence. Lee Young-jin (born 1963) is a South Korean football manager and former player. Lee Young-jin made his first appearance for South Korea on 23 May 1989, in a 1990 FIFA World Cup qualifying match against Singapore. He was a member of South Korea at the 1990 FIFA World Cup and 1994 FIFA World Cup. In 2017, he became the key assistant of Park Hang-seo and brought a lot of success to Vietnamese football. Lee plays a key role in technical training and providing tactical options to Park.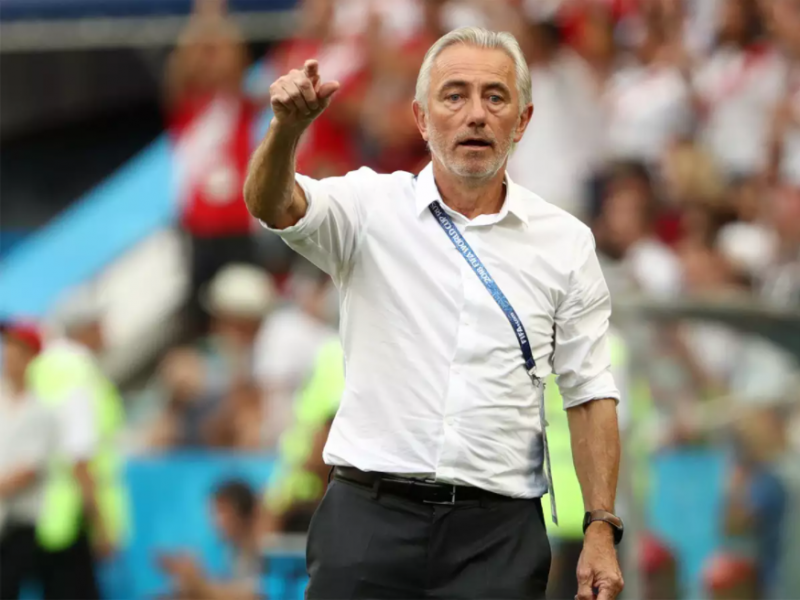 UAE Coach Bert van Marwijk. (Photo: Indian Times)
UAE: it's going to be a tough game
Coach Bert van Marwijk warns UAE players about overconfidence after their 5-0 victory over Indonesia last Friday, according to Khaleej Times.
While the UAE put on a dazzling show of attacking football, gaps in their back four gave the Dutch coach reasons to worry ahead of their clash against the gifted Vietnamese team. Despite their 5-0 win over Indonesia on Friday, the UAE suffered from defensive lapses and would have even conceded a goal in the first half if their goalkeeper Ali Khasif had not saved a penalty from Muhammad Rafli.
"We know Vietnam is playing with a different style now and we also know how they played the last time against us. UAE will prepare for the next game based on this knowledge. However, Vietnam has been getting good results and it's going to be a tough game," VN Express quoted Marwijk.
The 69-year-old also named an unchanged lineup for the Vietnam clash, which appeared in previous wins against Malaysia, Thailand, and Indonesia. "We need to maintain our playing style and not change our philosophy," he said.

The match between Vietnam and the United Arab Emirates will take place on Tuesday, June 15 at 11:45 p.m. (Hanoi time) and will be reported live on VTV5, VTV6, VTV6 HD, VFF Channel, Next Media, Facebook, Youtube issued by Next Sports.
Valerie Mai
TAG: