Camping in nature, far away from COVID-19
Le Hương
Staying away from crowds, travelling in small groups and camping in deserted areas to relax in nature is a new trend among many Vietnamese people.
Couple Vũ Thanh Ha and Trương Minh in Ha Noi both enjoy camping.
Every two weeks, they take their two daughters for a picnic in their car on weekend. Sometimes, they go with other couples with children of around the same age.
The end to choose places within 50-80km from central Ha Noi.
One Saturday, they may swim in the Boi River in the northern province of Hòa Bình, some 70km west of Ha Noi. On a  Sunday, the children may play hide and seek at Đồng Đò Lake, in Sóc Sơn District on the western outskirts of the city.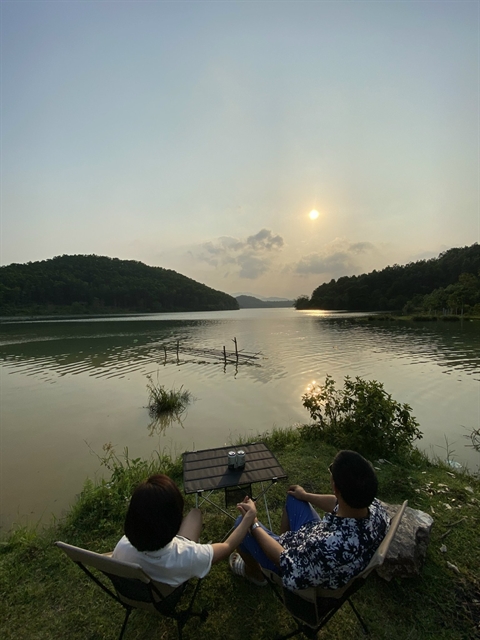 The couple relax at Đồng Đò Lake near Ha Noi. VNS Photo Trương Vị
"Both of us work online while the children study online for the whole week," said Ha. "The same routine has made us bored. I want the children to take deep breaths of fresh air in quiet places, where they can run, ride bikes and we have romantic BBQs out in nature."
Ha said before the pandemic, they used to take their children for lunch in a supermarket after shopping, or go to the zoo or the cinema.
"All those familiar destinations are closed. Yet the children should be entertained still," she said.
They take camping equipment in the car including fishing rods, life jackets, tents, BBQ sets and battery-charged fans. They also prepare some well-marinated meat or seafood.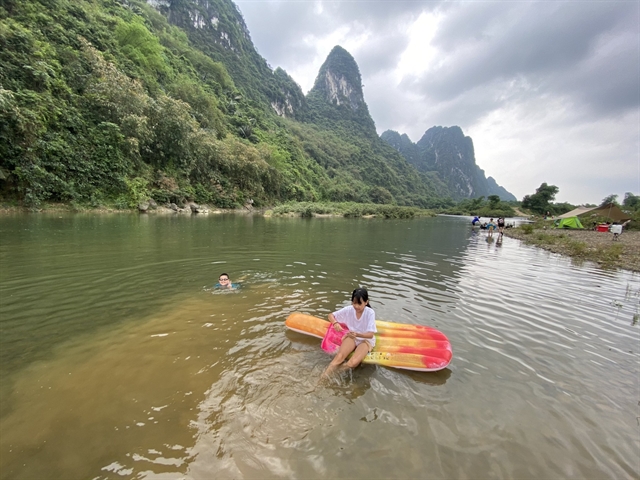 Children play at the Boi River in Hòa Bình Province. VNS Photo Trương Vị
"When the weather is fine, such a picnic is refreshing," Minh said. "I like fishing. In the meantime, my wife can read a book or play with the children."
They return home afterwards refreshed and ready for a new week in the house, he said.
Phạm Thanh Phương, another Hanoian, chooses closers places for his family's picnics on the outskirts of the city like Bản Rõm Ecological Tourism Sites, Ðồng Mo Camping Sport, Ham Lợn Mountain, or Ba Vì National Park.
A one-day trip is much cheaper and no less fun, he said, adding that they can always stay at a homestay or hotel for the night if they feel like it.
He said the tourism sites offer BBQ meals so sometimes he even does not prepare any food for the trip.
Phan Thiết Long, a bank clerk in the southern province of Khanh Hòa, has the same hobby. He often visits scenic places within the province like Am Chua Lake (Dien Khanh District) or Đa Giăng Stream (Cam Lam District).
Camping can be fun and educational activity for children. VNS Photo Le Hương
Long said this way of travelling saves money and time and is easy to arrange around his schedule.
Young travellers have shared in various travelling groups that Khanh Hòa is a paradise for camping as it hosts various kinds of camping areas from the sea, river, streams to lakes and waterfalls.
Popular destinations include Am Chua Lake, Suối Hanh Lake (Cam Ranh City), Suối Trầu Lake (Ninh Hòa Town), Co Tien Mountain (Nha Trang City), waterfalls in Khanh Sơn and Khanh Vĩnh districts and beaches in Đầm Mon (Vạn Ninh District).
Long said the most important thing for an overnight picnic is security, so he often asks more experienced travellers for advice on social networks.
Le Hoang Anh, a tour guide in HCM City, is unemployed due to COVID-19.
He goes for picnics every weekend with his friends to relax from the stress of unemployment and to prepare for his tour trekking job after the pandemic.
They travel by motorbikes to deserted areas near the city.
Last week they camped for two days at Dinh Mountain in Ba Rịa - Vũng Tau Province, which is home to forests, mountains and streams.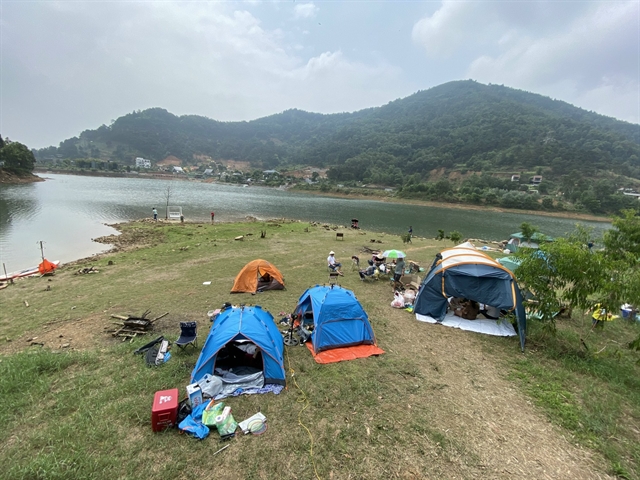 Camping site at Đồng Đò Lake on the western outskirt of Ha Noi. VNS Photo Trương Vị
"To develop camping trend in a green and environmentally-friendly way, people should bear in mind to 'leave nothing but footprints' at the site," said Mai Nhật Hoang, a frequent picnicker in HCM City.
Hoang also said during the COVID-19 pandemic, campers should also remember the health ministry's guidance to stay healthy by wearing masks, using antiseptic solutions, keeping their distance from others, filling in health declarations, and avoiding mass gatherings. VNS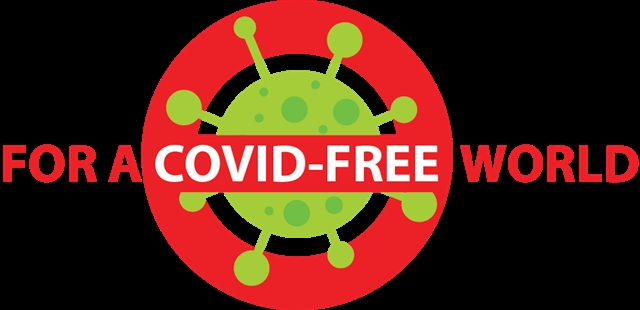 TAG: