Contest seeks quality scripts for animated films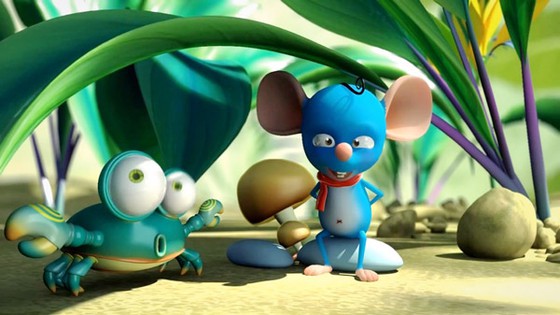 Animated films in Viet Nam target mostly young audiences. — Photo courtesy of sggp.org.vn
HCM CITY — The Cinema Department, under the Ministry of Culture, Sports and Tourism, has organised a new contest to search for quality 90-minute animated film scripts. 
The film length is enough to be shown in theatres, according to Sai Gòn Giải Phóng (Liberated Sai Gòn) newspaper.
While the global animation industry is making great strides with multiple blockbusters, the local market, after 60 years of formation and development, is still producing films for children or young audiences.
Since this genre is typically associated with children, local animation filmmakers find it difficult to "cross the line" and make it appealing to older audiences.
Recently, several private units and independent filmmakers started producing animated movies, but they are relatively small in scale.
Meanwhile, the Viet Nam Animation Studio has received about 100 scripts but all are short-film scripts. 
Demand for long, quality animated movie scripts exists, yet little has been done to actually make them, experts have said.
Filmmakers familiar with this genre said that animated movies cost a lot of money and require many staff. 
"Awkward" language, poor coordination among team members, and, most importantly, a lack of push to create a transformation of the profession has made it difficult to realise animation filmmakers' dreams.
A script contest will hardly fill in the big gap of the animated movie production scene in Viet Nam, an expert from the Cinema Department noted. It will create a push that helps filmmakers become aware of the professional potential of the market, he added.
The contest has started from May 17 to August 31, 2021 and its award ceremony will take place in December.
The highest prize for a documentary script is VNĐ40 million (US$1,700) and an animated movie script VNĐ50 million (US$2,100). — VNS
TAG: