Audiovisual archive conference to be held in Hà Nội in June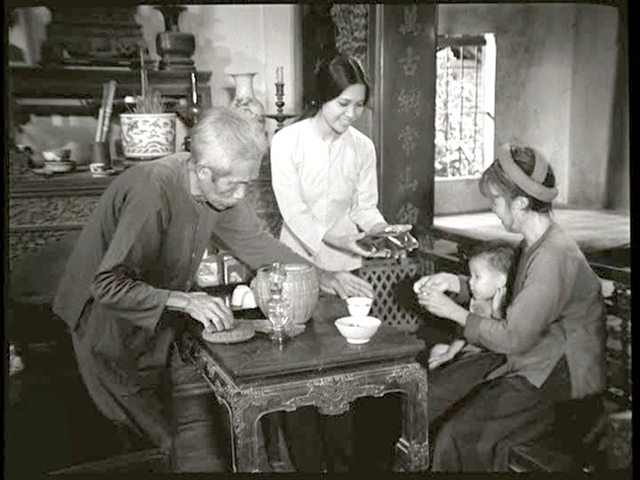 A scene in the Vietnamese famous movie Bao Giờ Cho Đến Thang Mười (When the Tenth Month Comes). The film will be shown during the Vietnamese and International Films Week from June 21-25. Photo vov.vn
HÀ NỘI  — The 25th South East Asia-Pacific Audiovisual Archive Association Conference (SEAPAVAA) will be held in Ha Noi next month.
The Ministry of Culture, Sports and Tourism recently approved holding the regional event from June 20-26.
The conference will combine face-to-face and virtual formats due to the COVID-19 pandemic.
Under the approved plan, the conference themed 'Audiovisual Archiving in Changing Time: Successes, Failures and Challenges' will be held on June 23 - 24, focusing on theoretical and practical issues of audiovisual archiving in the film industry.
Lydia Tang, a special collection archivist at Michigan State University, will be the guest speaker at the conference, along with representatives of 33 film and archive associations from 23 countries and territories as members of the SEAPAVAA.
During the event, the SEAPAVAA's 25th General Assembly will revise the association's charter and recruit new members.
In the framework of the conference, two seminars on digital preservation and restoration and the role of digital asset management for national heritage archives, and preservation of analogue films, will be held.
Before and during the conference, Viet Nam will present its film industry's achievements and tourism potential to international friends, according to the culture ministry.
A Vietnamese and International Films Week will take place from June 21-25 at Ngọc Khanh Cinema and the Viet Nam Film Institute, in which several Vietnamese movies will be introduced.
A scene in Bao Giờ Cho Đến Thang Mười (When the Tenth Month Comes) is set to be included in the Vietnamese and International Films week.
The famed film was directed by Đặng Nhật Minh and first released in 1984.
As one of the most outstanding movies of Vietnamese cinema in the early 1980s, it features the national spiritual and cultural identities through the deeply emotional conditions and humanitarian scenes of a woman who experiences the most dramatic times during the war including the loss of her husband.
The film won many domestic and international prizes including the Golden Lotus Award at the 7th Viet Nam Film Festival in 1985, the Special Prize at the 1989 Asia-Pacific International Film Festival and the Special Jury Prize at the 1985 Hawaii International Film Festival.
It was also awarded a Certificate of Merit from the Committee for  Peace, at the Moscow International Film Festival in 1985 and selected as one of the 18 best Asian films of all time by CNN.
As part of the conference, a Vietnamese Film Exhibition will open for visitors from June 21-24 at Ngọc Khanh Cinema, which showcases 50-70 film posters and pictures of famous filming locations in Vietnamese motion pictures, technologies and equipment and film archive activities in Viet Nam.
The Southeast Asia-Pacific Audiovisual Archives Association was launched in Manila, the Philippines in February 1996, to promote the development of film/video archiving in the region.
The association gathers almost 100 member archives, institutions and professionals from 32 countries and territories across the world. VNS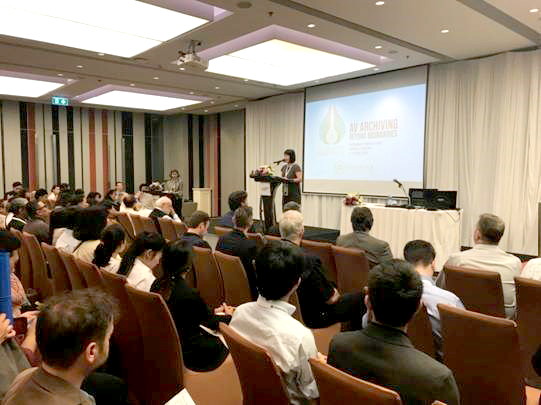 The 22nd conference of the Southeast Asia-Pacific Audiovisual Archive Association in Bangkok, Thailand. Photo courtesy of the Viet Nam Film Institute
TAG: