Tiên Sơn Cave, a hidden gem in Phong Nha – Kẻ Bàng complex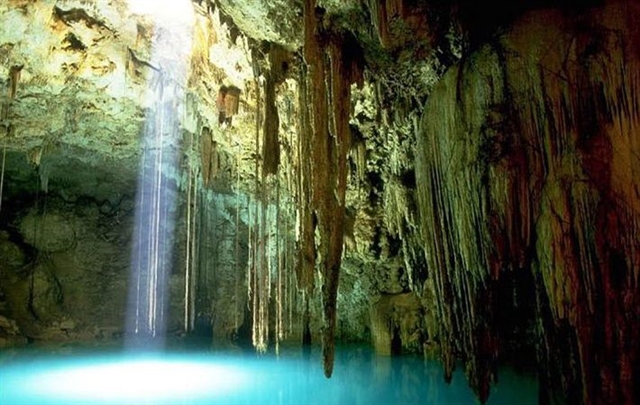 A part of Tien Sơn Cave. Photo phongnhacavestour.com
HCM CITY   Tien Sơn Cave belongs to the Phong Nha – Kẻ Bang tourist complex that comprises natural scenic spots in the central province of Quảng Bình. It is now on the list to be recommended to UNESCO for recognition as a World Heritage Site.
Originally called Dry Cave, Tien Sơn Cave was discovered in 1935 in the limestone mountains of Kẻ Bang. The Phong Nha – Kẻ Bang Caves consists of the Phong Nha Cave system, with 9 caves of various sizes.
The spectacular Tien Sơn Cave is the most magnificent limestone cave in Viet Nam and just opened in 2000.  It is about 400 metres away from the famous Phong Nha Cave and at a height of 135m.
Tien Sơn Cave is more than 980m long. Going into the cave for about 400m, you will see an abyss about 10m deep. Then comes another part of the cave, about 500m long, which is rather dangerous for walking. At present, nearly 400m of the cave have a lighting system to make it safe for visitors.  VNS
TAG: