Try goat meat specialties in Ba Vì District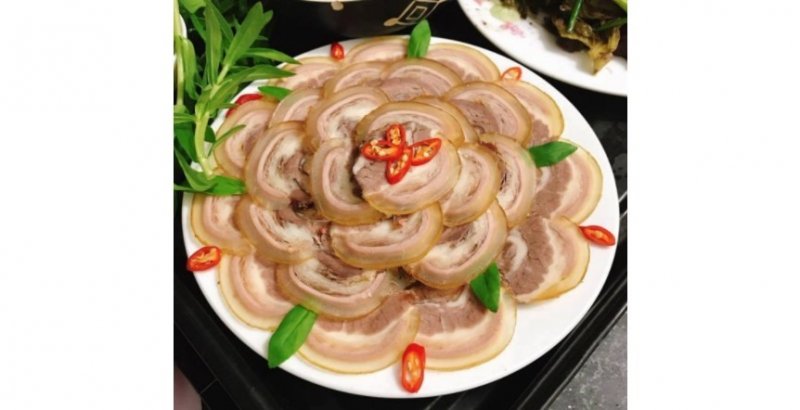 A dish of Ba Vì's goat meat. Photo inhat.vn
HCM CITY   Meats from goat, hill chicken and ostrich are the must-try dishes in Ba Vì District in Ha Noi.
Tourists will be amazed by not only scenic landscapes, historical sites, national parks and hospitable locals, but the area's special and unique cuisine as well.
There are many different things to do in Ba Vì, but missing Ba Vì's goat meat would be a pity.
Meat of goats raised in the mountainous district of Ba Vi is low in fat and savoury. After being prepared, julienned and marinated with basil and chamomile, goat meat can be processed into many dishes such grilled, stir-fried, steamed, or squeezed.
Ba Vì has many ostrich farms, so this meat has become a specialty. Ostrich meat is characterized by a tender, savoury, softer texture than beef and has a high nutritional content. Guests can enjoy ostrich dishes such as gizzard hotpot, stir-fried meat rolls or sausages.
The free-range chicken breeds in Ba Vì are mainly hybrid chicken, weighing about 2kg. Being fed with soybeans, corn and fish oil, the chicken here has lean meat and tough skin. Chicken is usually grilled whole, boiled, roasted with chilli or with onion.  VNS
TAG: