Producers of award-winning movie fined by culture ministry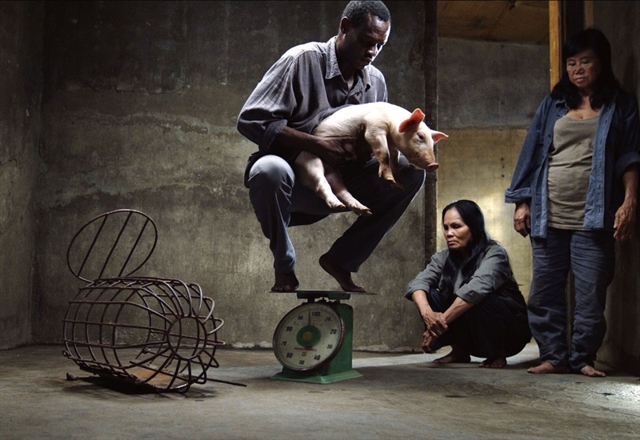 A scene from the movie Taste by Le Bảo. Photo berlinale.de
HÀ NỘI — Despite winning a prize at the recent Berlin International Film Festival, the producers of the movie Taste by Vietnamese director Le Bảo have been fined by the Ministry of Culture, Sports and Tourism.
The ministry's chief inspector released a decision to fine the HCM City-based Le Bien Pictures Limited Company VNĐ35 million (US$1,500) for submitting the movie to compete at the 71st Berlin International Film Festival from March 1-5 without a distribution permit from an authorised State agency.
Talking with Tuổi Trẻ Online, director of the Cinema Department Vi Kiến Thanh said the movie's producer has not submitted any document to get a distribution permit as they have no plan to release the movie in Viet Nam.
He said he has watched the movie and highly appreciated the young director for his creative experiment in his debut movie.
"The producer was wrong when they sent the film to the festival without a permit. This is an administrative violation that will be handled in accordance with the law. In terms of art, this is a film that has harvested successes," Thanh said.
Taste was produced by director Le Bảo and producer Đồng Phương Thảo, in collaboration with other producers from France, Germany, Singapore, Thailand, and Taiwan.
Set in the background of a slum area in HCM City, the 97-minute movie is about a Nigerian football player who left his son in the African country to come to earn a living in Viet Nam's biggest city. However, shortly after he arrives in HCM City, the man becomes jobless. He then makes friends with a group of four middle-aged Vietnamese women and lives with them.
At the 71st Berlin International Film Festival, the movie won the Special Jury Award of the Encounters section, which is a platform aiming to foster aesthetically and structurally daring works from independent, innovative filmmakers.
Earlier, before shooting, in December 2016, the movie (then a short movie) won the Most Potential Project Award in the Southeast Asian Film Lab category at the Singapore Film Festival 2016. VNS  
TAG: