Best scenes of Vietnam voted by readers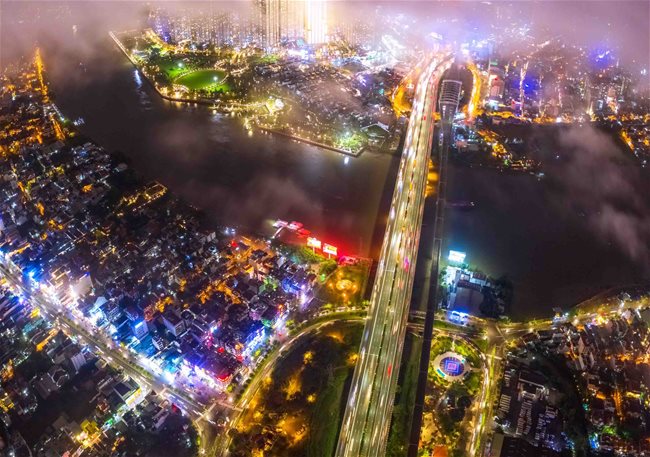 On a cloudy night, the Saigon Bridge in HCMC spanning Binh Thanh District and Thu Duc City looks wonderfully mysterious. This is an entry in the "Top-7 Unexpected Aerial Views" category. The photo is taken using a flycam - PHOTO: TU THUAN HAI
HCMC - One month after the launch of the program to vote for Vietnam's Top-7 impressions, the organizer has received many entries from the Saigon Times readers nationwide
In this selection and voting, Saigon Tiep Thi, a sister publication of the Weekly under the Saigon Times Group, wishes to go hand in hand with readers to visit the most beautiful spots in Vietnam in a joint effort to promote Vietnam's tourism.
The following nominations had received the highest votes as of the end of April via the program's website https://top7vietnam.sgtiepthi.vn/
Until May 22, the organizer continues to receive entries nominating top impressions from readers. Nominations can be sent to: binhchontop7vietnam@gmail.com
More details are given at: https://top7vietnam.sgtiepthi.vn/
Royalties of published nominations, in the form of photos or video clips, will be paid to senders.
The program ends on May 23. Final results will be announced in June.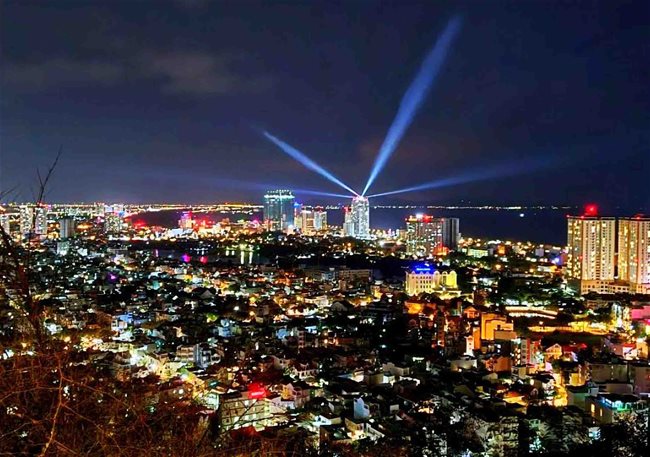 This photo, which captures a panoramic view of the city of Vung Tau at night, is in the "Top-7 Destinations Offering Best City Night Views" category - PHOTO: KIM NGOC
TAG: