Video series features 40 singers, dancers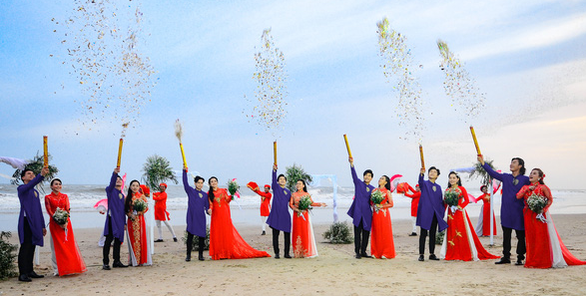 More than 40 singers and dancers will perform in the music video series on folk music called Mot Thời Ký Ức (A Time for Remembering), produced by female singer Lưu Ánh Loan of HCM City. Photo courtesy of the producer
HCM CITY — A music video series on folk music featuring 40 singers and dancers will be released on YouTube. 
The themes of love, youth and women are featured in the series called Mot Thời Ký Ức (A Time for Remembering), produced by female singer Lưu Ánh Loan of HCM City who has 18 years of experience in the industry. 
Artists will perform Vietnamese songs in folk and contemporary music. Bolero, a genre of music combining Eastern musical elements and traditional Vietnamese music, will also be included. 
Loan spent more than VNĐ1 billion  (US$43,000) on recording and shooting the production. She invited folk female singers Hồng Phượng and Hồng Quyen to perform in her work.  
The series includes five videos. Filming of the first video, tittled Tình (Love), will begin this week in Đa Lạt, Vũng Tau and Bình Dương. 
Loan said: "I hope listeners will feel the beauty of Vietnamese music when listening and watching artists in the series."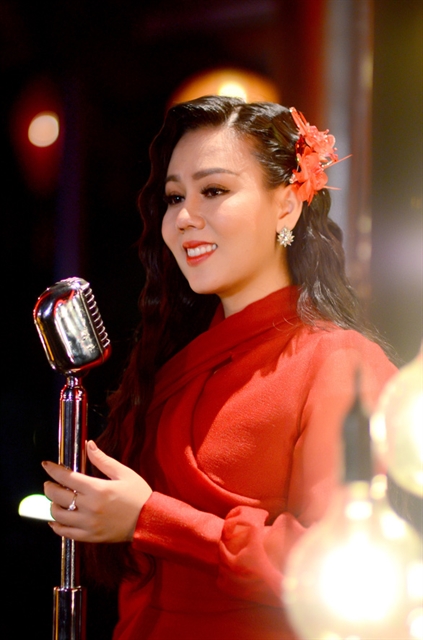 Singer and songwriter Lưu Ánh Loan has worked in the music industry for 18 years. Photo courtesy of the producer
Loan began her music career in 2003 after several years working as a kindergarten teacher in Kien Giang Province. 
She worked with veteran musicians Đình Văn and Le Minh who helped the singer develop her career in folk music. 
She has released seven solo albums and many group albums produced by leading television and radio stations, such as HCM City Television and Kien Giang Television &Radio. 
One of her highlighted music videos, Tình Ngheo Có Nhau- Sầu Tím Thiep Hồng (Love Poor) has attracted more than 38 million views on YouTube. 
Her latest album, Canh Hồng Phai- Chuyen Tình Yeu (Leaves Falling Off A Rose- Love Story), featuring 14 songs in folk contemporary music, was released in November and has attracted 1.8 million views on YouTube. 
"Folk music plays to the heart of Vietnamese audiences. It has infused a deep passion into singers who come from different ages and backgrounds," said Loan, 
Mot Thời Ký Ức will be released on YouTube and Spotify in early June. VNS
TAG: