Mussel vermicelli soup helps to cool down summer heat
Thanh Ha
We decided to travel by motorbike to Ha Noi's Phu Xuyen District (about 40km south of the city centre) to enjoy bun hến (fresh rice vermicelli soup with mussels) during the Liberation Day (April 30) and May Day holidays.
When we arrived in Phu Xuyen, which is famous nationwide for its traditional occupations such as tailoring and making tò he (toy figurines), we saw a wooden board directing us to the bun hến shop of Nguyễn Thị Bảo, 70.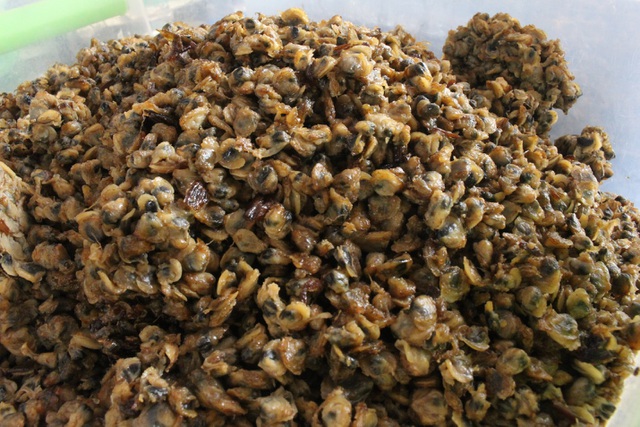 Cook has mussels shelled to get their 'meat', the main ingredient of bun hến. Photo dienmayxanh.com
Bảo said many locals and those from Ha Noi have asked her to give them her secret recipe but she refused because "not all people have an affinity with this job so I want to hand down the recipe of making the dish to my children only".
Apart from bun hến, housewives also cook chả hến (mussel-pork nuggets) or mussel soup to deal with summer heat, Bảo said.
Eastern medicine practitioner Nguyễn Văn Tuất from the Ha Noi Centre for Traditional Medicine said mussels are rich in folic, protein and vitamins.
"They are particularly good for patients with anaemia and cardiovascular diseases because they don't have much cholesterol," he said.
"My wife cooks the mussel sour soup or fried mussel dish twice or three times a week during summer. We all, including our grandchildren, feel healthy," Tuất added. VNS
TAG: