Covid-19 wish of a documentary filmmaker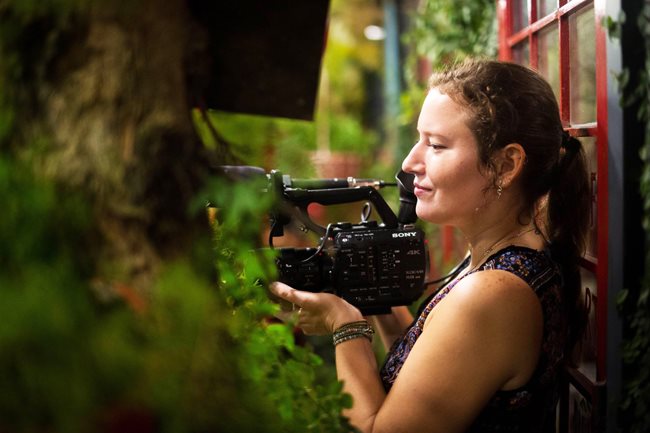 Teresa Carante: "Be sincere with yourself and listen to the solutions waiting for you out there." - PHOTOS: COURTESY OF TERESA CARANTE
In March last year, two months after she had stayed in Vietnam, Teresa Carante began to promote My Dog & I, her own film production company, a microbusiness, so to speak, that has no office and only one staff member. Ms. Carante is also its film director cum CEO. One year later, she still wants to promote the genre of documentary films in Vietnam where documentaries have yet to gain more fans.
Teresa Carante has minimal equipment needed of a film production company. In fact, hers carries out only short film projects about local children and pets. All its equipment includes a Sony movie camcorder she bought for 15,000 Australian dollars when she graduated, a camera and a Macbook on the brink of being written off. The young director has been used to working on her own in all the phases of the production of a short film. Her first work, called I'm Coming Home, came out in 2014 as a film she finished alone.
My Dog & I has produced two short films in Vietnam and sold them for US$300 and US$500 each. Teresa Carante undertakes this new project to earn some money for her temporary life in Vietnam as she has been stranded here because of Covid-19.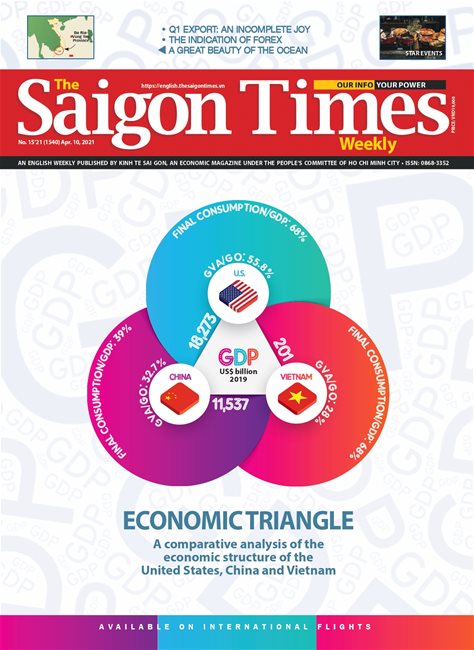 Ms. Carante, an Italian, arrived in Vietnam in January 2020 to visit her father and sister who were living here. The trip, initially planned for a few months, has now been extended to one year. Her intention to come back to Australia where she would continue to work has been shelved. The spread of the coronavirus in Down Under shattered her plan to develop her filming career there. She has had to take shelter in Vietnam until she can decide what she would do next.
The time Ms. Carante has spent here is not bad, though. She has tried her utmost to utilize the documentary filmmaking skills she has learned. During the time of social distancing in Vietnam, Ms.
Carante made a film for Fight Dog Meat, an Australian organization, talking about the Vietnamese habit of eating dog meat as well as efforts to save animals from slaughtering houses.
To produce the short film, Ms. Carante received support from Fight Dog Meat in the form of pictorial reports on real-world activities conducted to salvage dogs. After three months of editing, she was able to launch a 10-minute documentary about the endeavors of the saviors and the treatments they had later for mistreated or abandoned dogs.
The content of the documentary conforms to what Teresa Carante has pursued for long: the connection between animals and humans in nature and in the family. In her viewpoint, animals and humans are naturally in a reciprocal relationship in their life. However, Ms. Carante argues that having an outward appearance of a Westerner, it is very difficult for her to gain access to some sites in Vietnam. For instance, she could not make it to every corner in dog slaughterhouses or dog meat restaurants to record the better side of real scenes.
Earning a master's degree of anthropology in Australia, Teresa Carante is fluent in English and Spanish aside from Italian, her mother tongue. She can also communicate in basic French, Japanese and Indonesian. But after a year in Vietnam, the local language remains strange to her, which makes it difficult for her to talk with Vietnamese. This hardship has aggravated her hesitation in staying in this country because the language barrier is so big that she does not understand what local people say. Moreover, documentaries are not a favorite here, which renders her tasks even harsher.
However, the Italian director finds it easy to make contact with Westerners here. She has met many expatriates in the same shoe. As a result, a documentary on Australians stranded here because of Covid-19 was finished by her and shown on the Australian channel ABC.
Teresa Carante once wanted to go to the United States as this country is said to be heaven for independent filmmakers. However, that gate seems to have closed with no opening date in sight. Nor returning to Australia to make films is a good choice given Covid-19 and the economic situation there. Remaining in Vietnam is now the best choice for Ms. Carante allowing her some time for finding a new way.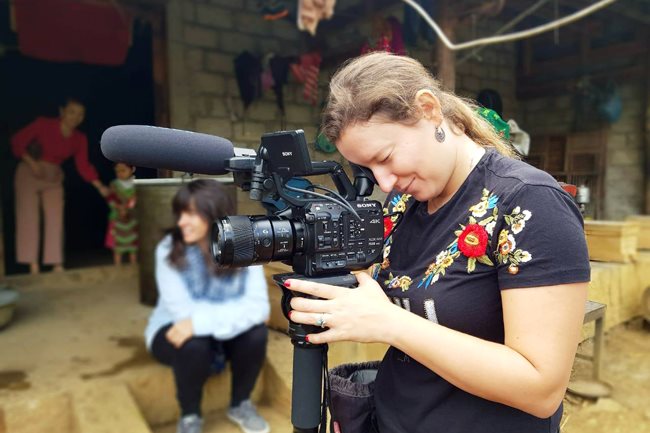 The documentary director at work
TAG: