Tinder love story Foreign boyfriend proposes to Vietnamese girlfriend using comics
Love blossoms from Tinder. For 4 years being together, Marcin and Thanh Tu have never gotten into any argument because Marcin makes a rule that is "Never go to sleep while still being mad at each other".
An incidental Tinder matching
In September, 2016, Chu Hoang Thanh Tu (32, Hanoi) went to Canada to study. One day while surfing Tinder, she was impressed with a picture of Marcin Sojka (40 years old, living in Mississauga, Canada) exercising indoor rock climbing. Thanh Tu was curious and wanted to know the address of the gym, since they lived in the same city.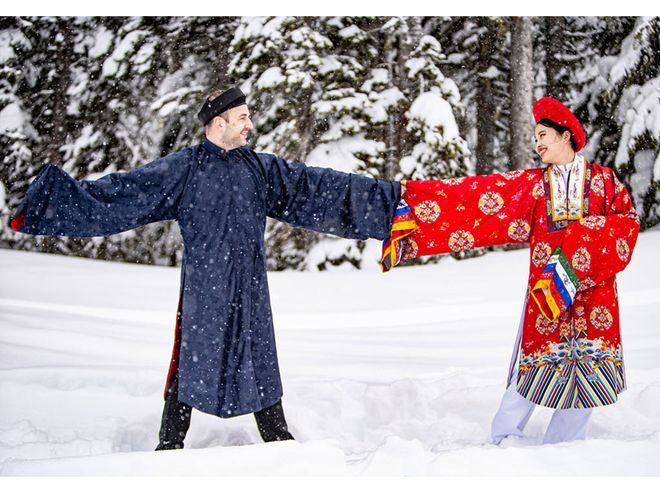 The couple posing with traditional dress under the snow sky (Photo: NVCC)
After three weeks chatting through social media, the couple decided to meet in real life. While Tu was impressed by Marcin's politeness and elegance, Marcin was amazed by the Vietnamese girl's humour and affection.
"In Canada, it is polite to kiss the cheek instead of a greeting. When I left, I only wanted to kiss on the cheek but casually he turned, so our lips met."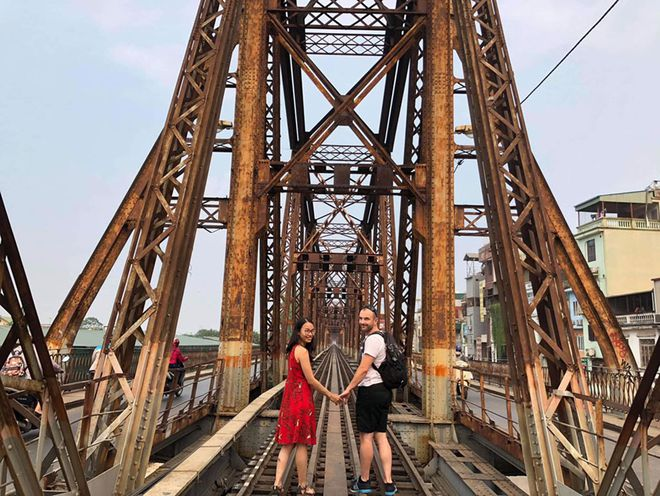 Photo: NVCC
In September, 2018, Tu came back to Vietnam to visit her parents, and it was also the first time she introduced her boyfriend to her family. "He loves Vietnamese cuisine, and my family complimented on his friendliness and thoughtfulness", Tu said.
When Marcin was young, he wished one day he could ride the motorcycle along the beach in Vietnam. Knowing his girlfriend enjoys travelling across Vietnam by motorcycle, he was determined to follow her in the journey. "When we are in the city, I will be the one riding since he is not used to it. Once we are out of town, we switch position", she shared.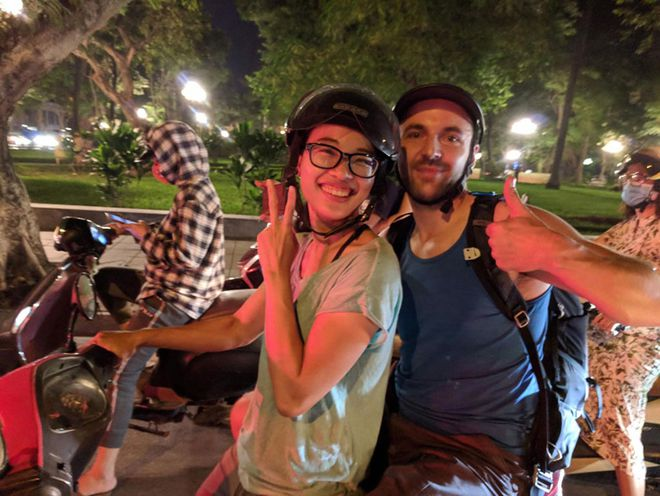 Marcin was surprised to see Vietnamese people carrying heavy objects on the back of their motorcycles (Photo: NVCC)
Wedding postponed because of Covid-19
Tu shared the reason why she decided to date Marcin. "Most of my ex – Vietnamese boyfriends wanted to settle down soon. While all I wanted is to be free, and go travelling everywhere."
In her 30th birthday, Marcin suggested visiting New York. Before that, this young man has hired an artist to sketch a comic book of their love story. In the last page, it was the image of the man kneeling on the grass and proposing to his lover.
"When I finished reading the comic and turned around, I saw him on one knee and propose to me like in the drawings. I never thought about marriage before, but Marcin made me so happy I could only nod", Tu emotionally recalled the moment.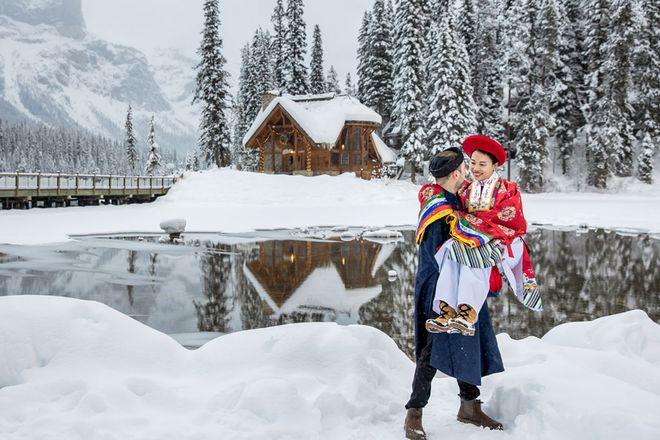 Photo: NVCC
Supposedly, December 25, 2020 would be the day for Marcin Sojka and Thanh Tu's sweet wedding. Marcin would invite his family, who were living in Poland to visit Vietnam- the beautiful S-shaped country. However, because of the pandemic, they have to postpone their marriage till now.
Being stuck in Canada, the couple decided to travel to the west of the country to enjoy skiing when winter comes. The traditional dresses were custom made back in Hanoi. At first, they intended to wear them on their wedding, but ever since it had to wait, they decided to pose under the snow sky with it.
"Never go to sleep while still being mad at each other"
Knowing his fiance used to have a spine surgery and could be paralyzed, Marcin Sojka does all the house chores. He and Tu participate in various activities such as camping, skiing, and cycling… He often encourages Tu to exercise and improve her health.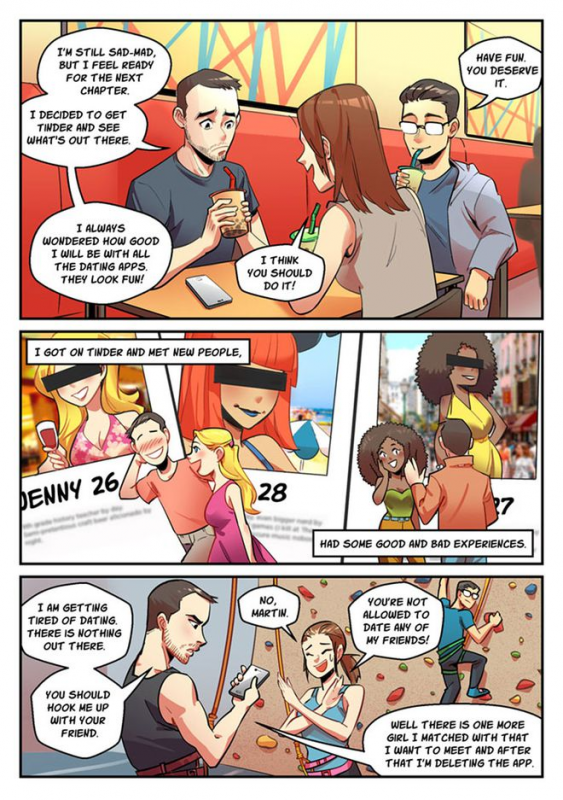 Marcin used to have different experience dating online through Tinder (Photo: NVCC)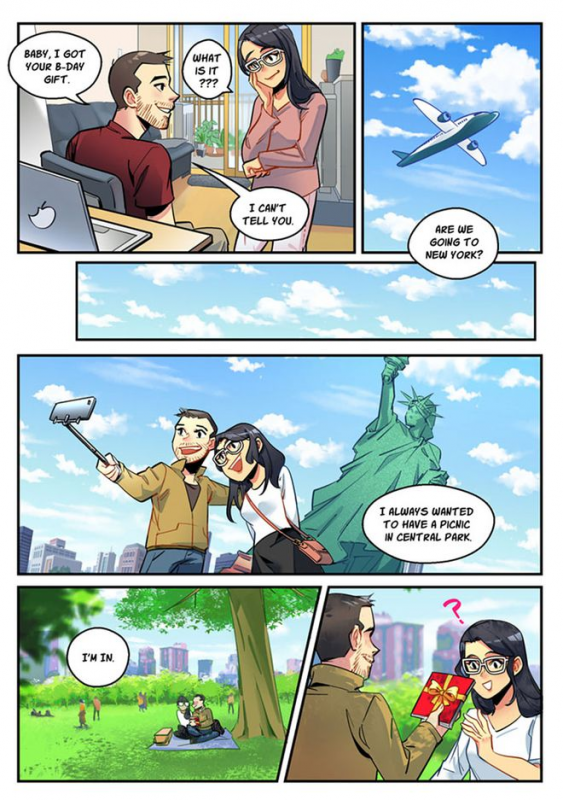 Photo: NVCC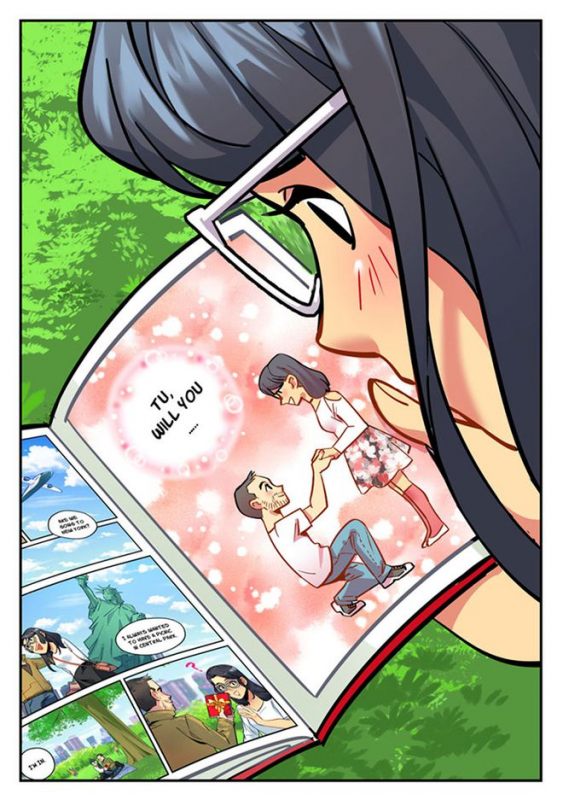 Photo: NVCC
Tu told that her husband only like solving their problems through conversation. If he is not pleased about something, he will tell them to sit down and talk it through to understand each other better, and will not condon blaming each other. He made a rule: "Never go to sleep while still being mad at each other". No matter how angry they are, none of them are allowed to sleep until they work out the problems.
Marcin always wants to fullfill my wishes. He often asks me if I'm bored, and will find a way to 'heat up' our relationship. Such as lighting up candles and turning on music at dinner time… Each morning, before leaving for work, he will kiss me on my lips and forehead, and never misses a day", she happily said.
"Tu is the first Vietnamese girl that I ever got to know, so sweet and devoted in our relationship. I feel like myself when I am with her. I want to do everything with her, going back with her to Vietnam, and riding on the road along the beach all over again."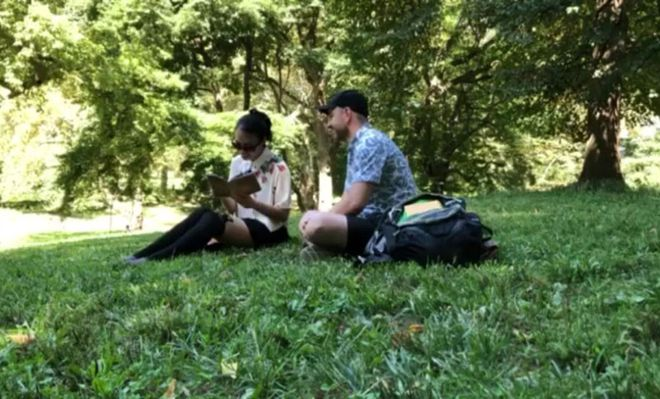 Marcin Sojka proposed to his girlfriend on the grass (Photo: NVCC)
Chau Polly
Thanh Nien
TAG: