Explore beautiful Lộc Yên Ancient village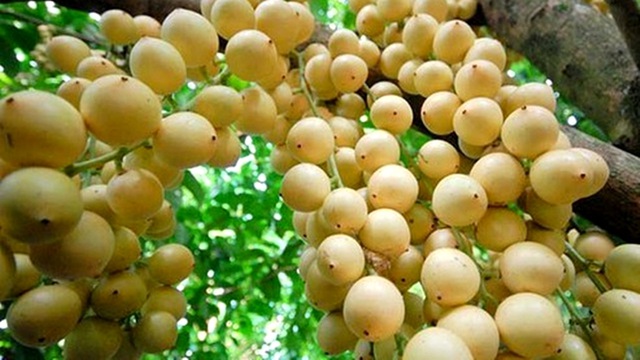 Bòn bon fruit trees in Loc Yen Ancient village. VNA/VNS Photo
HCM CITY Loc Yen ancient village located in Tien Cảnh Commune in Quảng Nam Province's Tien Phưoc District is considered one of the four most beautiful ancient villages in Viet Nam.
The ancient village is home to eight 150 to 200-year-old houses. Their structures are typical of a  "nha rường" house made of solid jackfruit wood pillars and beams.
Their cultural value is critically acclaimed and deemed worthy of preservation.
In 2017, Quảng Nam People's Committee approved Tien Phưoc's ecotourism development, with plain concrete roads now decorated with stone fences and colorful petite flowers.
Bòn bon fruit trees, which are native to Southeast Asia, can be seen in almost every garden here. The fruit turns ripe in the eighth lunar month with a translucent sweet flesh under its skin.
According to historic records, bòn bon used to be a royal offering. The tree reaches 10 to 20m in height. Its flesh contains polyphenols and anthocyanins, packed with health benefits and antioxidants. VNS
TAG: