High-end instrumental album released in Vietnam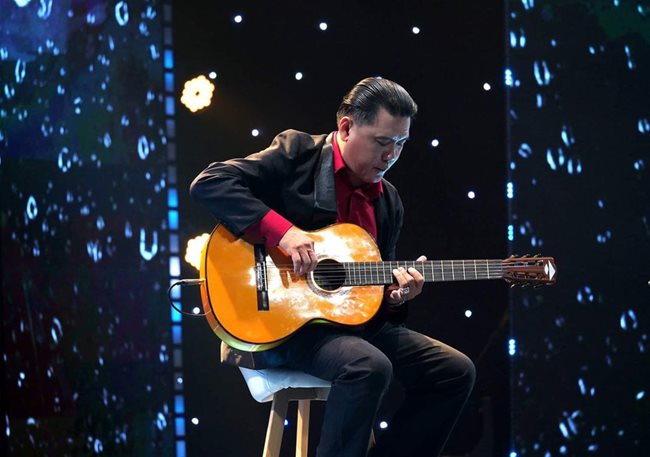 Guitarist Hoang Minh. Nguyen Duc Music Company and guitarist Hoang Minh have released a high-end instrumental album called "Night without sleep" – PHOTO: VU YEN
HCMC – Nguyen Duc Music Company and guitarist Hoang Minh have released a high-end instrumental album called "Night without sleep", applying modern recording technology of the electroluminescent optical methodology and analog techniques, making the album the first of its kind in Vietnam.
The modern recording technology was aimed at leveraging the effect and quality of the instrumental album, said Nguyen Duc Music Company.
The "Night without sleep" album features nine pieces of music, including Ha Trang, Muoi nam tinh cu, Buon oi chao mi, Tu giong hat em, Khuc thuy du and Mot minh, which are among Vietnam's immortal songs and familiar to audiences, but have been remixed.
Nguyen Duc Music has invested heavily in the album by recording a live band and inviting renowned artists such as saxophonists Pham Thien Thanh and Le Hoang Thi, violinist Nguyen Ta Thien, pianist Nguyen Khoa Dang and drummer Le Tai to participate in the album.
Songwriter Nguyen Duc, general director of Nguyen Duc Music, which produced the "Night without sleep" album, said that high-end instrumental albums are popular in the global market. However, they face a lack of investment in Vietnam, though the demand for high-end albums is high in the country.
TAG: