Bo Gia Old Father Vietnamese fastest movie to hit the mark of 100 bln VND in revenue
After just four days of premier since last week, Vietnamese film "Bo Gia" (Old Father) has set a new box office record for the fastest growth to VND100 bln ($4,3 mln) in revenue.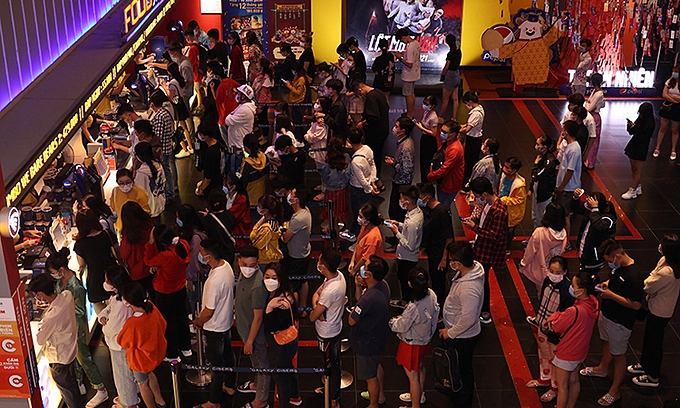 People line up to buy tickets to "Bo Gia" (Old Father) at a cinema in HCMC. Photo: VnExpress/Huyen Do
On its very first release date (March 5, 6 PM), the film garnered VND10.6 billion (US$ 459.700) after only 6 hours, becoming the only "Vietnamese film with the highest sneak show revenue of all time".
Bo Gia's revenue in the next 2 sneak show days is respectively VND22 billion (952.4 million USD) and VND30 billion (1.3 million USD). By the end of March 7, after 54 hours of pre-release screenings, Bo Gia reached 62 billion VND (2.7 million USD) in revenue.
According to the original schedule, the sneak show of Bo Gia only lasts 3 days from March 5 to March 8, then the film will officially debut on March 12. However, with the increasing demand from the audience, the producer decided to extend the sneak show's time until March 11.
By 4:30 PM on March 9, after less than four days of the sneak show, the movie officially earned VND100 billion ($4,3 million USD), becoming Vietnamese film has fastest reached the revenue of VND100bln, beating the record of six days held by "Gai Gia Lam Chieu 3" (The Last Egg 3) since 2020, according to independent tracking company Box Office Vietnam.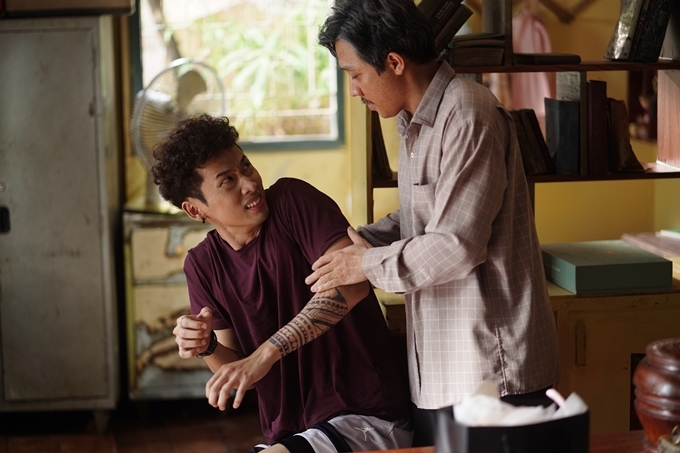 Characters Sang and Quan in the film. Photo: Ngoi sao
This film is an adaptation of a web drama by director Vu Ngoc Dang, with the main character, Sang starred by famous comedian and TV host Tran Thanh.
Bo Gia tells the story of the family relationship revolving around the main character Sang, an old taxi driver with his son, Quan. It reportedly cost VND23 billion ($1 billion) to make, as cited by VnExpress.
The other releases at weekend, "Gai Gia Lam Chieu 5" (The Last Egg 5) and the first Disney movie featuring a Southeast Asian princess, "Raya and The Last Dragon," collected respectively VND10 billion ($435,000) and VND4 billion ($174,000).
Neala
TAG: