French woman chases love in Vietnam looking for her highschool boyfriend
Meeting each other when Morgane was 15 years old, after a lot of separation and trial, Lam and his wife - Morgane got married and had a son.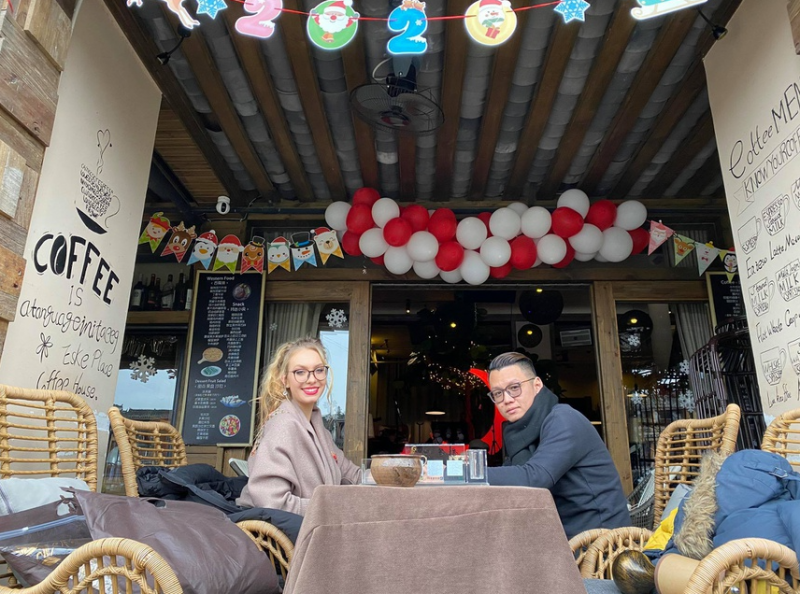 Photo: Zing News
Nguyen Vu Lam (35 years old) and his wife, Morgane Nguyen (27 years old, French nationality) currently live and work in Hanoi. In November 2020, they registered their marriage but were unable to hold a ceremony because of the pandemic. When life returns to normal, they plan to hold a cozy, romantic wedding according to the customs of both countries. At that time, Morgane's family will travel from France to Vietnam to accompany her on the big day.
A Vietnamese man in love with a French woman
Lam was born and raised in Hanoi. After graduating from high school, he went to France to study Economic Management at, University of Toulouse 1 Capitole. By the 4th year, the young Hanoian met and met his current wife. At that time, Morgane's parents often went to the restaurant where Lam worked, he had many opportunities to meet and chat with them. Thanks to his friendly and likable personality, the Vietnamese man had received a lot of love and affection from the French family. He was even the topic of many of their conversations.
Lam said that the first time he met her, he liked Morgane but did not have much impression. At that time, she was only a 15-year-old girl. However, the French girl was impressed with the politeness, sincerity, and likable smile of the Vietnamese boy. From their initial sympathies, the two chatted daily and texted via social networks. Lam told her about Vietnamese food, culture, and Lunar New Year. And Morgane introduced him to the famous landmarks of the beautiful country of France. Gradually, the two became close friends.
Then, Lam graduated and started working in France for a few years, Morgane went to college, as the two fell in love. On a winter night, Lam took up the courage to confess his love to the girl of his dreams in French, "Je t'aime" (I love you). In French, people did not confess directly when they first fell in love, so Morgane reacted with surprise, which leading Lam to think that he was rejected.
Fortunately, Morgane explained to him the social norms in French. The boy was only relieved when Morgane said "very happy to be your girlfriend". However, it was also when Lam decided to return to Vietnam after more than 10 years of studying in France. Morgane determined to go to Vietnam to find him.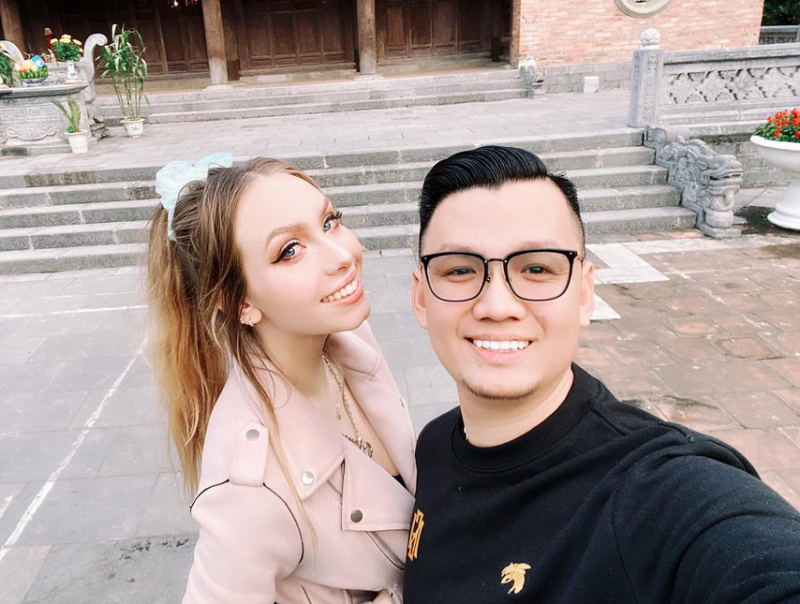 Photo: Zing News
The girl kept the promise
After Lam returns to Vietnam to build their careers, Lam and Morgane still contacted but both were busy with their own work. By early 2020, Morgane suddenly sent a message announcing that she would go to Vietnam to study a master's program associated with the Diplomatic Academy of Vietnam. At that time, Lam was very surprised. The young man thought about Morgane's coming to Vietnam six years ago. When she arrived in Vietnam, Lam picked up Morgane at the airport and took her back to the academy. During the years apart, the two had their own love affair, both dating and breaking up with others.
"Morgane used to say that she wanted to marry Lam three times. But at that time, I pondered a lot. I am the eldest son in the family, afraid my wife will have to take on many difficult duties". He advised his girlfriend to continue studying and visit more places. If married at a young age, Morgane will suffer many disadvantages and hardships. "In addition, I know that my wife is planning to study for a doctorate so I don't want to stand in her way. But even so, I still think I'll marry this girl ".
Photo: Zing News
On the first day of meeting Lam's family, the French girl captured the love of her lover's family. She got on well with his relatives, conversing confidently in Vietnamese. Not long after, their family welcomed the little boy Theodore Nguyen - whose Vietnamese name was Thien An.
Although Eastern and Western cultures have many differences, with more than 10 years living and working in France, Lam is familiar with the culture and cuisine in this country. He always put himself in his wife's shoes to sympathize with her. As for Morgane, before deciding to get married, she also learned very carefully about Vietnamese customs, customs, and cuisine.
In the near future, after his retirement, his parents-in-law also moved to Vietnam to live. "We fell in love, separated, then found each other again, be together. I always feel grateful to my wife for persistently believing in love and giving me a happy family", Lam said.
Valerie Mai
TAG: