Huế Museum of Royal Antiquities display Minh Mạng Emperor artifacts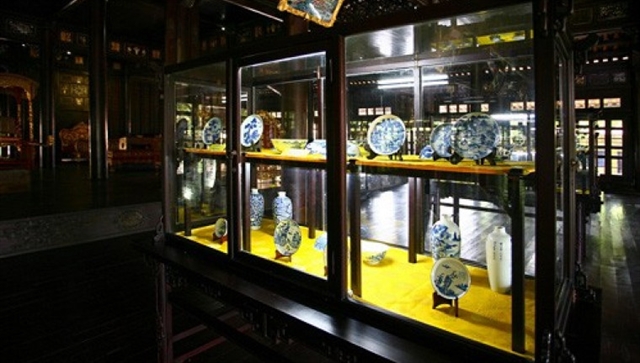 The Huế Museum of Royal Antiquities is featuring more than 40 artefacts dating to the time of Emperor Minh Mạng (reigning 1820-1839). VNA/VNS Photo
HCM CITY – The Huế Museum of Royal Antiquities is featuring more than 40 artefacts dating to the time of Emperor Minh Mạng (reigning 1820-1839) at Ngũ Phụng Pavilion to mark the 200th anniversary of his reign, in Huế former Imperial Citadel, a UNESCO heritage site.
At the exhibition, visitors can view the seal of Quốc Sư Quan, an agency that researched and compiled Nguyễn dynasty history books, established at the start of Minh Mạng's reign. In 125 years (1820-1945), this agency compiled many valuable documents.
Visitors can also view other ancient urns made of porcelain and bronze.
The exhibition attracts many academics and antiquity researchers. Most of these antiques will be permanently displayed at Ngũ Phụng Pavilion.
This is the first time Ngũ Phụng Pavilion, built in 1833, has hosted antiquities from the Minh Mạng era.
Minh Mạng inherited the throne in 1820 after the death of Gia Long, the first emperor of the dynasty.
He is considered a dynamic and assertive king, introducing a series of reforms from politics to diplomacy, including the prevention of Western influence on Viet Nam.
Under Minh Mạng's reign, the country's territory was expanded. – VNS
TAG: