International street art event to be held in HCM City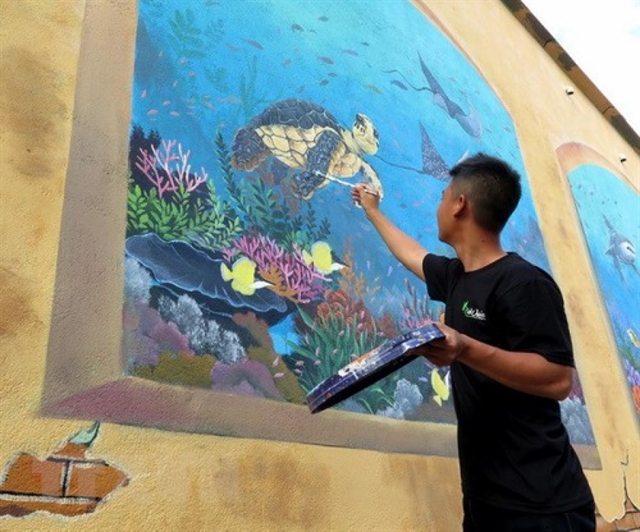 Saigon Urban Arts 2021 will be the first international street art project in HCM City. Photo courtesy of the organisers
HCM CITY — HCM City's first international street art project is set to begin in April.
Saigon Urban Arts 2021 (SUA 2021) is organised by the French Institute in Hồ Chí Minh City (IF HCMV) and is scheduled to run from April to November.
SUA 2021 includes three main events.
On April 24 and 25, 10 artists will draw in public on large canvas panels that will be featured on the wall of the Consulate General of France.
From April to November, the artworks will be showcased at many locations in the city and some other provinces and cities.
In November, the city will host an international street art festival featuring a mural painting contest, an exhibition and international seminar on street art, a workshop for young people, and a music festival.
Besides the main events, the IF HCMV is also an organiser of the Saigon Urban Arts 2021 Young Talent Competition for Vietnamese artists over 18 years old.
The preliminary round on February 22 will help the organisers select the six best candidates for the next round.
The final round in April will see the contestants paint directly on metal panels. The three best artists will be the winners.
Poverty, education, equality and renewable energy are some of the competition's topics.
The winners will join an art residency programme in France and the international street art festival in HCM City in November. VNS
TAG: