Travel firms contribute to offsetting climate change by tree planting tours in Hoi An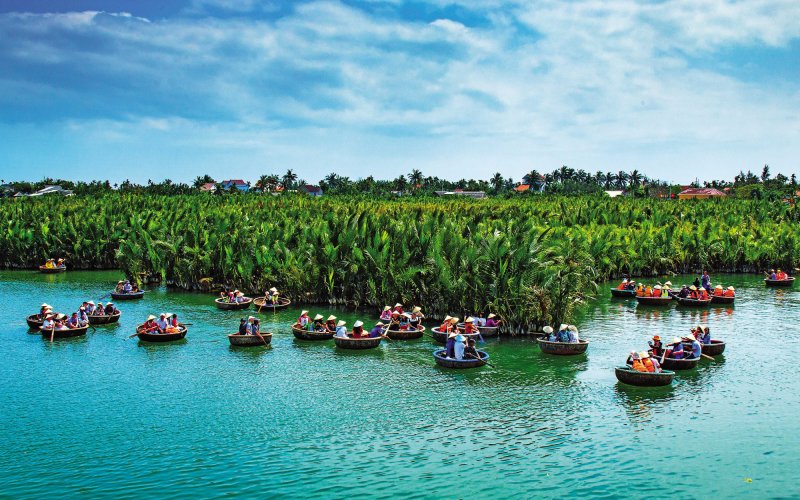 A number of tour operators have organized trips which facilitate individuals to plant trees upon traveling in Hoi An City, located in the central Vietnamese province of Quang Nam, to fight climate change.
In mid-December, a group of 100 tourists went on a tour in Hoi An City which included cycling in the countryside, a marathon, and a visit to Bay Mau coconut forest in Cam Thanh Commune.
When in Cam Thanh, each tourist planted a small tree, which had been donated by local travel firms and people.
Many similar tree planting tours have been organized at Bay Mau coconut forest, according to chairman of the Quang Nam Tourism Association Phan Xuan Thanh.
"The last disastrous year clearly proved the fragility of human life. Only by living in harmony with nature and offsetting what we have taken away from nature can we reduce disasters like what happened in 2020," said Le Quoc Viet, an hotel owner in Hoi An's famous An Bang beach who together with a number of other tour operators have been organizing such planting tree trips across Quang Nam.
Viet was referring to when many tourism facilities in Hoi An City were shattered due to the devastating impact of multiple storms hitting Vietnam's central region between late October and early November last year.
Since then, Viet has called on local businesses to plant trees in both coastal and mountainous areas.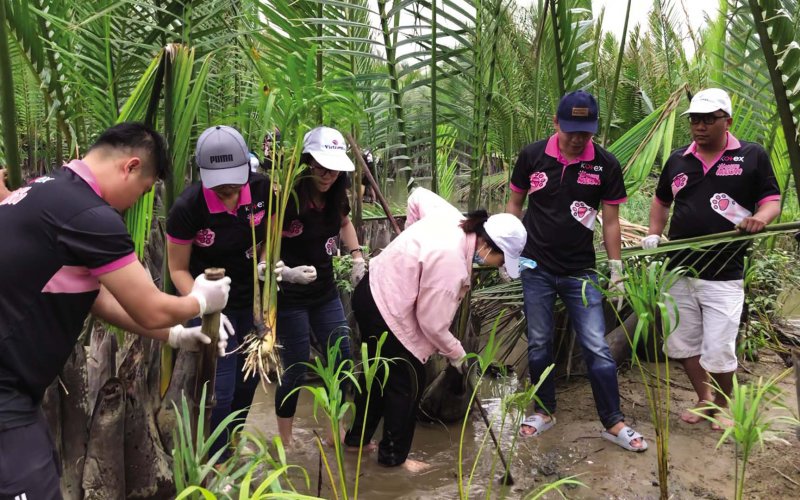 Tourists plant trees during a tour in Hoi An City, Quang Nam Province, Vietnam. Photo: Linh Trang / Tuoi Tre
Viet said that he and other tour operators are working with the Hoi An authorities and the Quang Nam People's Committee to arrange forest land that is large enough for tourists to plant trees in.
"The tourists can track the growing progress of the trees they planted. Fully-grown trees will be handed over to the locals for management and use," Viet added.
Quang Nam authorities have called on not only tourists but also the locals to participate in tree planting activities to mitigate the impact of climate change.
The first sizable forest planted following the aforementioned October-November aftermath in the central province is a golden oak forest in Thanh Ha industrial cluster in the namesake ward in Hoi An City.
As many as 1,000 golden oak trees funded by the Quang Nam Tourism Association since 2019 were put into an area of more than one hectare in December.
"We consider this as the maiden forest grown from our efforts for a green future of Hoi An," said Secretary of the city Party Committee Tran Anh.
TAG: