Nguyen Hue Flower Street opens to public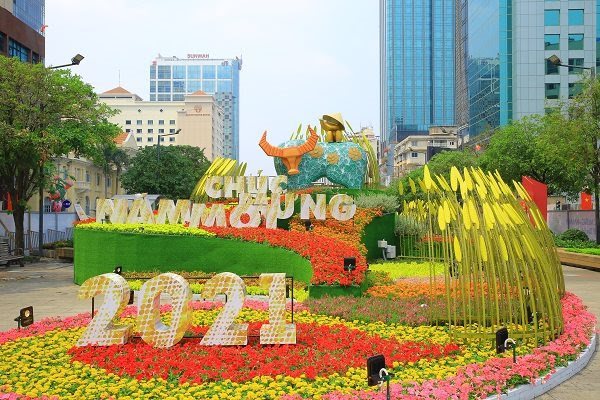 Due to the recent Covid-19 outbreak and thus restrictions, the Nguyen Hue Flower Street this year is not as crowded as previous years - PHOTOS: THANH HOA
HCMC - The Nguyen Hue Flower Street in District 1, HCMC opens for public sightseeing from today, February 10.
The flower street stretches 720 meters along Nguyen Hue Boulevard, with over 130 different types of flowers. This is the fifth straight year that the flower street has been decorated by August Star JSC.
To ensure safety for visitors from Covid-19, pathways to view the flowers are broader than usual in line with social distancing requirements.
Visitors are required to practice anti-epidemic measures such as wearing masks, using hand sanitizers and keeping a safe physical distance from each other.
The Nguyen Hue Flower Street opens until February 15.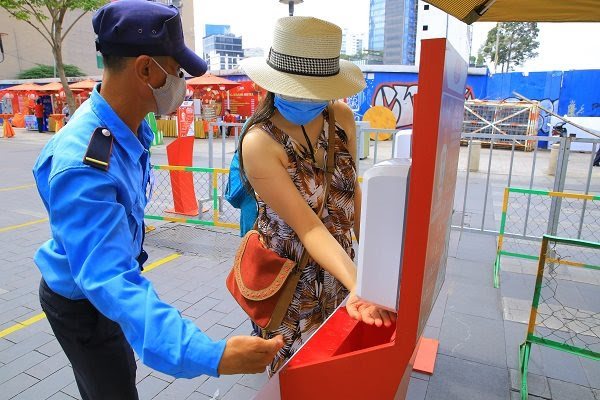 Visitors are required to use hand sanitizers before entering the flower street
TAG: