STF grants scholarships to 20 Nghe An students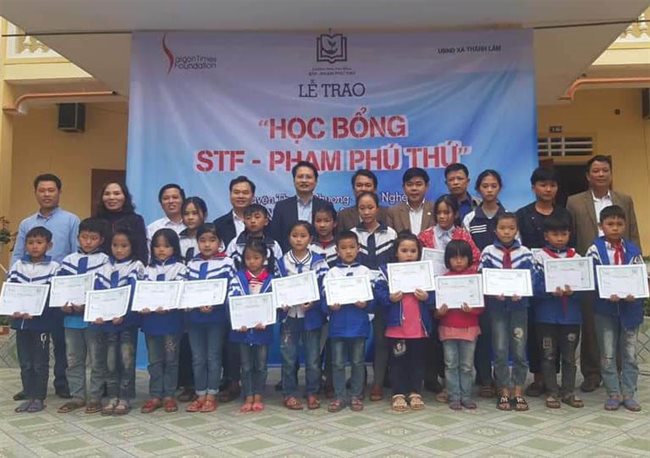 Students in Nghe An Province receive the STF-Pham Phu Thu scholarships – PHOTOS: STF
HCMC - The Saigon Times Foundation (STF) under the Saigon Times Group presented 20 STF-Pham Phu Thu scholarships worth VND40 million in total to needy students in Thanh Lam Commune, Thanh Chuong District, Nghe An Province, on January 25.
Speaking at the scholarship ceremony, Le Thi My Duyen, a ninth grader at Thanh Lam Junior High School, said, "I'm very moved and thankful. The scholarships mean a lot to us. They not only somewhat help us overcome our financial hardships but also encourage us to study better."
Since it was founded in January 2017, the STF-Pham Phu Thu scholarships program has granted 2,989 scholarships worth more than VND7 billion to students across the country.
The program is designed to support students with poor family backgrounds but an outstanding academic performance and encourage them to learn from Pham Phu Thu, a well-known scholar who was born in Quang Nam Province and made great contributions to the country during his life spanning much of the 19th century.
STF is a non-profit entity set up by the Saigon Times Group and its readers and partners in February 2002 to support education and training in Vietnam.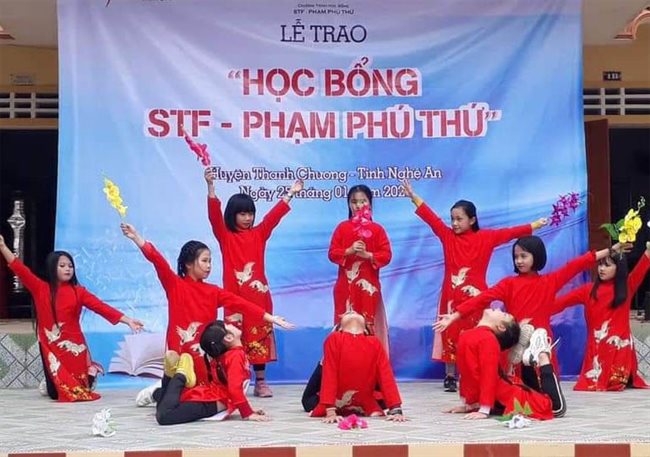 Local students stage a performance at the scholarship ceremony
TAG: