Online exhibition project promotes Vietnam's heritage worldwide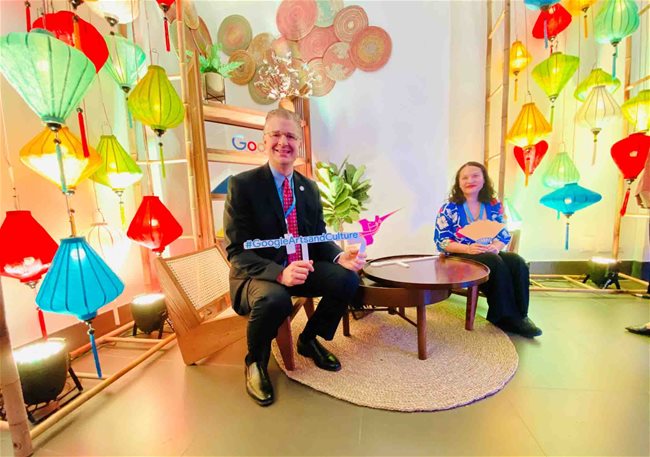 U.S. Ambassador to Vietnam Daniel Kritenbrink (L) poses for a photo at the launch ceremony of the "Wonders of Vietnam" project at the Vietnam National Fine Arts Museum last week – PHOTO: COURTESY OF THE U.S. EMBASSY IN VIETNAM
HCMC - The Vietnam National Administration of Tourism and Google Arts & Culture launched an online project featuring multiple highlights of Vietnam's heritage sites late last week, aimed at capturing and preserving the beauty of Vietnam for audiences all over the world.
With support from National Geographic award-winning photographer Tran Tuan Viet and Oxalis Adventure, the "Wonders of Vietnam" online project features 35 exhibitions with 1,369 stunning pictures, bringing together a rich perspective of Vietnam for people to connect with during and after the Covid-19 pandemic.
Viewers can explore natural sites and the tangible and intangible heritage of Vietnam such as the Son Doong Cave, the Hoi An Lantern Festival and Nha Nhac (Hue royal court music) through pictures or videos.
"Given how severely the tourism industry all over the world, especially in Vietnam, has been affected by the pandemic, we knew it was even more important to make "Wonders of Vietnam" accessible to the world, so more people can experience what Vietnam is all about," said Amit Sood, director of Google Arts & Culture.
According to deputy general director of the Vietnam National Administration of Tourism Ha Van Sieu, promoting digital transformation and accelerating the application of technology is an important direction of the Vietnamese tourism industry to proactively approach and effectively take part in the Fourth Industrial Revolution.
"The Vietnam National Administration of Tourism highly appreciates Google's initiative in implementing the Wonders of Vietnam online exhibition project, showcasing outstanding features of the country's heritage, culture and cuisine. I hope this project is widely spread and can be expanded further in the next phases," he said.
Addressing the launch event, U.S. Ambassador to Vietnam Daniel Kritenbrink said Wonders of Vietnam is a wonderful project that introduces a rich view of Vietnam's beautiful nature, friendly people and precious cultural and historical values to international tourists. He hoped the project would contribute to promoting the collaborative relationship between the United States and Vietnam.
To explore the exhibitions, visit https://artsandculture.google.com/project/wonders-of-vietnam or use the Google Arts & Culture app on iOS or Android.
Below are some photos displayed at the online exhibitions of the "Wonders of Vietnam" project.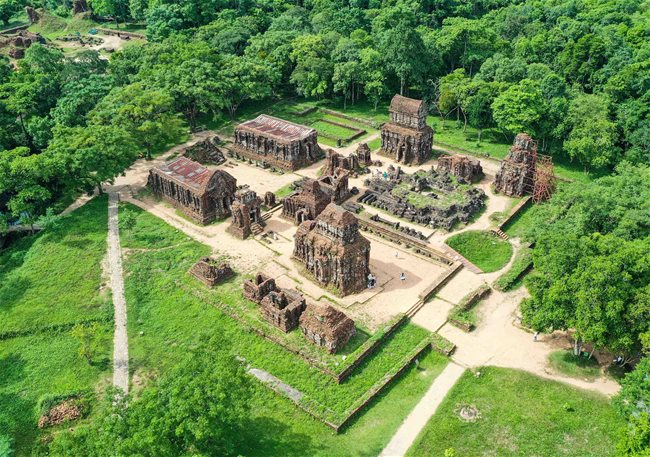 My Son Sanctuary
TAG: