History museum reviews Party congresses
HÀ NỘI — More than 200 documents, objects and photos on the history of the Communist Party of Viet Nam and its national congresses over time as well as activities in anticipaton of the upcoming 13th congress are on display at the Viet Nam National Museum of History in downtown Ha Noi.
The event is a joint effort of the museum and the Archive Department of the Central Party Office, to celebrate 91st anniversary of the Party (3/2/1930-2021) and the upcoming 13th congress.
The exhibition is divided into three parts. The first part features the role of leader Nguyễn Ái Quốc (later known as Hồ Chí Minh) in publicising Marxism-Leninism and establishing the Communist Party of Viet Nam.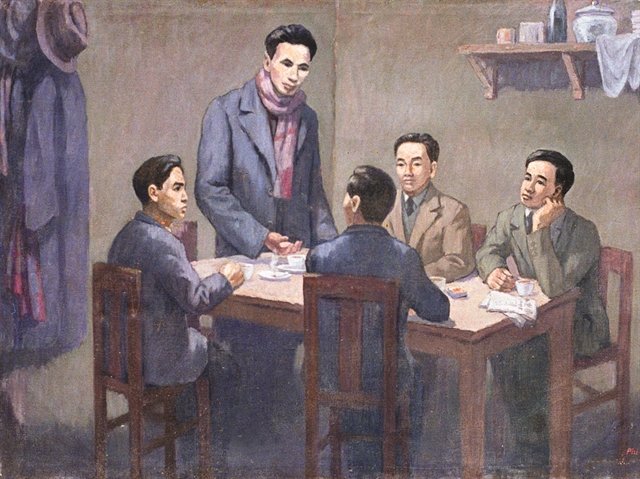 A painting of the meeting to establish the Communist Party of Viet Nam on February 3, 1930, in Hong Kong by painter Phi Hoanh displayed at the exhibition.
Documents displayed include a copy of a verdict against the French colonialism, copies of Thanh Nien (Youth) newspaper on the history of the Party and brief guidelines, principles and regulations of the Party.
The second part of the exhibition reviews the previous 12 congresses and the achievements of Viet Nam's revolution – the results of the solidarity and efforts by the Party, the people and their army.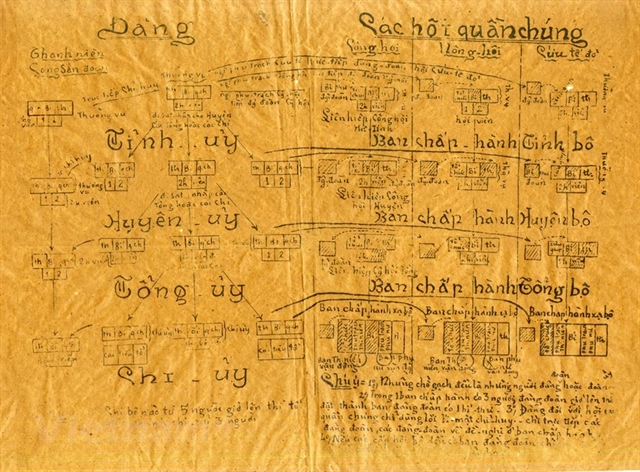 Map of the organisation of the Party and its social associations.
Reports, speeches, documents and resolutions of the Party; handwritten drafts of speeches by party general secretaries; badges worn by participants at previous congresses; and posters for previous congresses are on display.
On the upcoming National Party Congress, the exhibition showcases preparation tasks for the event, from all-level Party congresses to meetings gathering people's opinions to drafted documents submitted to the 13th Congress.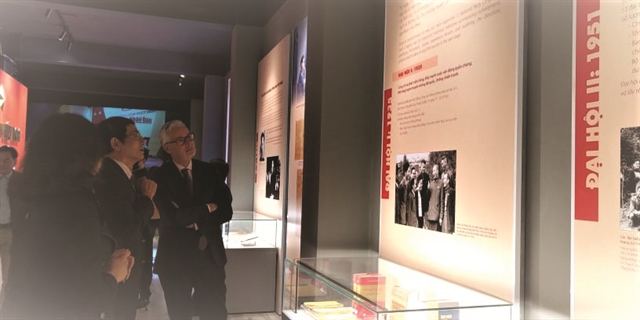 Attendees at the event. VNS Photo Minh Đuc
"We hope the event will help ordinary people, public employees, especially young members of the Party understand more about the birth of the Communist Party of Viet Nam, 12 previous Party Congresses with victories and experience lessons drawn by Viet Nam's revolution under the guidance of the Party, from which they can be well-aware of their responsibilities in building the country, to make it more wealthy in peace and development," said Nguyễn Văn Đoan, director of the museum.
The exhibition will be open till the end of May at the museum, 25 Tong Đản Street, Ha Noi. VNS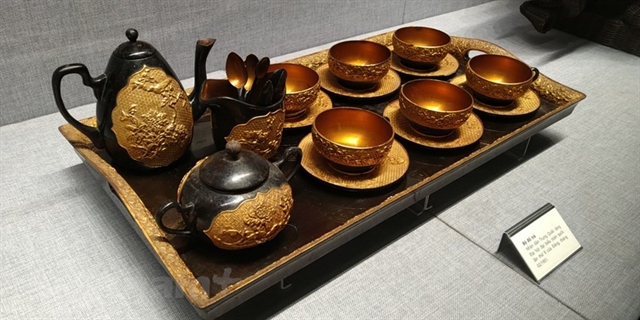 A tea set sent as a gift from Chinese people to the second National Party Congress in February 1951. VNS Photo Minh Đuc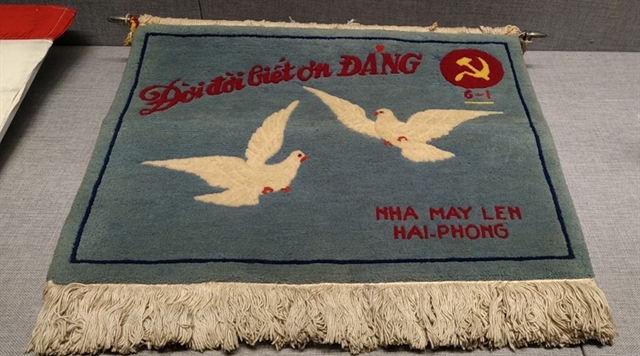 A woollen mat - a gift from Hải Phòng Woolen Wares Factory to the third National Party Congress in September 1960. VNS Photo Minh Đuc
TAG: