"Goût Français" - A French sign of quality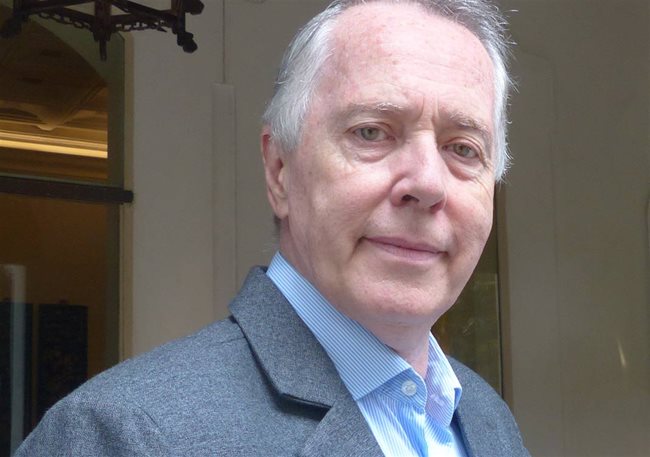 Jean Luc Cabirol - PHOTO: NGOC TRAN
Created under the patronage of the Consulate General of France in HCMC, as a guarantee of quality and food safety, "Goût Français", a label synonymous with French know-how and the French art of living, groups together firms importing French food and wine as well as French restaurants.
To date, there are 35 members. But according to its President, Jean Luc Cabirol, whom we interviewed, in 2021, there will be 60 to 80 members in all, as there are already applications for membership. Excerpts:
The Saigon Times: Among the new membership applications, are there any Vietnamese firms?
- Jean Luc Cabirol: Of course, there are also Vietnamese firms that could become members by the year 2021. We are studying their applications.
So what are the criteria for a firm to be allowed to carry the label "Goût Français"?
- The label signifies that you import French products and for industrialists on site - let's say restaurant owners - it implies that they work according to French standards, including hygiene standards, health security, for example, no rodents in the establishment.
Therefore, it is also open to other entities of different nationalities: American, English, Italian, etc....
- Absolutely, as it is not a question of nationality but of products, processes, restaurant menus ... And if someone of any nationality seeks to become a member of the label, we will study his/her application and the products he/she proposes. And I repeat: he/she has to use French products such as French wines if he/she is a restaurant owner as well as dishes according to French cooking recipes.
Can she or he also propose American or other dishes, apart from the French ones?
- Of course, he/she can. But I insist on this point: part of the menu must be French. This means that the terms used to designate these dishes should not be translated.
Authentic French dishes should not be translated, but remain in the original language, which is French. An example is "Cassoulet", which is a French reference to a stew of white beans, charcuterie and meat. It should not be translated as "Bean Stew".
And how much is the annual membership fee?
- We started in September 2020, and the first members paid a sum of 1 million dong up to Tet (Lunar New Year). But from this Tet to the next Tet, it will be some 5 million dong for existing members and 6 million dong for new members. Our financial year is starting from Tet as we are in Vietnam.
So, it is a structure that operates mainly with the membership fee.
- It is a structure that owns the label "Goût Français", its logo, its operations... And it is a commercial company but its objective is not to generate profits; it has to reinvest the money contributed by the members to promote the label via, for example, a Facebook page that has already been launched.
And in the year 2021, what events do you have planned?
- We are planning two to three events for the general public. There is currently a committee working on this, but we haven't decided on anything yet.
Do you foresee any difficulties in the promotion and development of such a label?
- There are always difficulties when one starts something new. But so far, we have very largely satisfied members. And we have a committee working hard to promote the label in the market. Of course, there will be difficulties but as we are still at the very beginning, we don't yet know what obstacles lie ahead.
During the presentation of the label, you also said you would like to expand, to have members outside HCMC. What steps have you taken in this direction?
- We haven't really taken any steps yet. But we are going to extend the label to the whole of Vietnam in the near future. We have made contact, in particular, with some restaurant owners and producers who were interested in the "Goût Français" label and who were not in HCMC. They were mostly restaurant owners who offered a French menu.
TAG: