Music project for talented young artists launched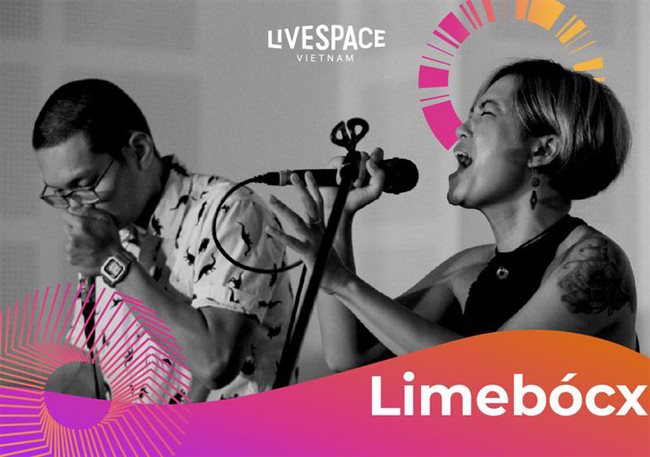 Limebocx will be among the three bands featured at the first LiveSpace Vietnam concert on January 16 – PHOTO: COURTESY OF ORGANIZER
HCMC - The French cultural center, L'Espace, in Hanoi has launched LiveSpace Vietnam, a music project that aims to promote talented young artists, with the first concert set to take place this Saturday, January 16.
The first LiveSpace Vietnam concert will bring together three talented bands—Limebocx, Chu Ca Lo and Nhung Dua Tre—on the stage of L'Espace. The event promises a colorful musical journey with multiple genres, ranging from rock to electro through the delicate touches of traditional Vietnamese music.
Addressing a press conference on the project on Tuesday, L'Espace director Thierry Vergon said the rapid development of the internet and other popular communication channels has enabled young artists to introduce their products online. However, the process that allows them to become a professional artist is beyond their ability.
LiveSpace Vietnam is at the same time a project to discover new talent, a musical event to promote the young independent music scene in Vietnam and a capacity building and career making program for young musicians, supported by Vietnamese and international experts. Vergon also hoped the project would contribute to promoting music and cultural collaboration between Vietnam and France.
During the project, spanning from January to September, the best artists and bands selected from the open call will be able to show off their talent at a live concert organized every two months.
Besides performing on stage, the young artists will also have the opportunity to attend training courses or workshops which are designed to help them improve their skills and gain confidence.
In addition, LiveSpace Vietnam has invited a team of experts in the music industry to support the selected artists in their career.
After five concerts, one outstanding artist or band will be selected to sign a contract with the Believe record label, perform at the Monsoon Music Festival and go on tour to major cities nationwide.
TAG: