Music project LiveSpace helps Vietnamese underground artists show off talent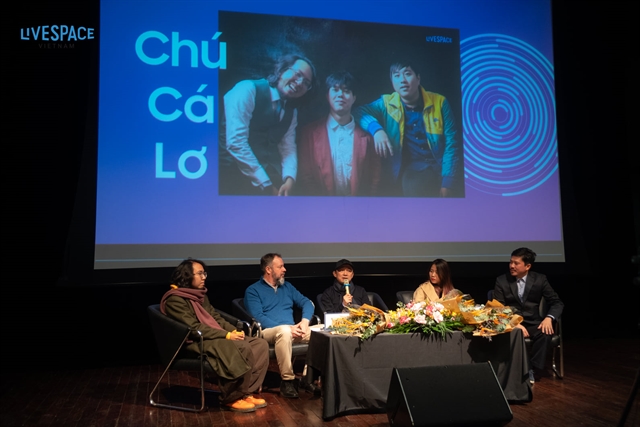 (L-R) Frontman Ha Nguyễn of the band Chu Ca Lơ, Director of L'Espace, Thierry Vergon, Monsoon Music Festival's director, composer and music producer Quốc Trung, representative of the Paris-based record label and music distributor Believe, and Chief Editor of Thể Thao & Văn Hóa newspaper, Le Xuan Thanh, seen at a press conference on LiveSpace in Ha Noi on Tuesday. Photos courtesy of L'Espace
HÀ NỘI Talented Vietnamese underground music bands will have the chance to shine at Livespace Vietnam – a new playground launched by L'Espace in collaboration with Moonsoon Music Festival, and the Thể Thao & Văn Hóa newspaper.
Initiated by L'Espace to create opportunities for the development of musical talents, LiveSpace Vietnam will search for  talented young artists.
"The Vietnamese music industry doesn't have the necessary conditions and factors to allow young and talented artists to access and develop in an international environment. Meanwhile, they have to face many difficulties and challenges in promoting their name, career and management, as well as demo recordings.
"Nowadays, with the rapid development of the internet and other popular communication channels, young artists can introduce their products online. However, the process that allows them to become a professional artist is beyond their ability," Director of L'Espace, Thierry Vergon, said at a press conference about the music project in Ha Noi on Tuesday.    
During the open call for submissions from from January 7 to February 28, and from April 1 to May 30, the best artists and bands will be selected to show off their talent at a live concert that will be organised every two months. Every concert which takes place from January to September at L'Espace will introduce three artists or bands. The opening concert on January 16 wil feature the Ha Noi-based bands Limebócx, Những Đua Trẻ, and Chu Ca Lơ.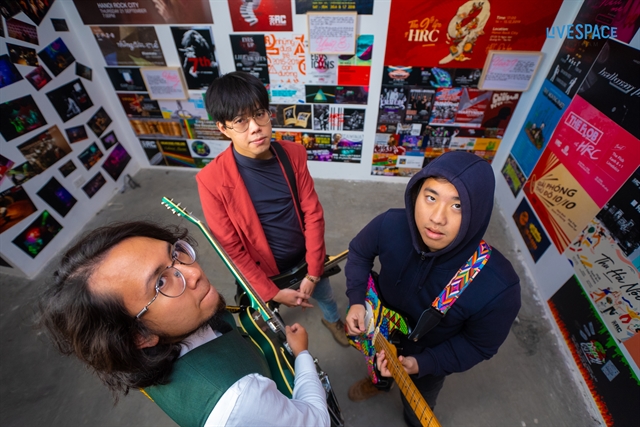 Rock band Chu Ca Lơ.
Alongside a stage for young artists to shine, the LiveSpace concert series will also offer opportunities for music lovers to have a fresh experience as they will be among the very first to listen to new songs by up-and-coming musicians.
In addition, LiveSpace will support every selected artist to build their career by providing knowledge and tools.
"Fifteen selected artists will have the chance to attend training programmes or workshops which have been designed to help them gain confidence," said director Vergon.
A team of experts in the music industry will support the selected artists. The promising artists will be offered a photoshoot by a French photographer, workshop on how to manage the stage conducted by experts from the Monsoon Music Festival, a porfolio created with the consultancy of experienced experts, and a studio-quality recording.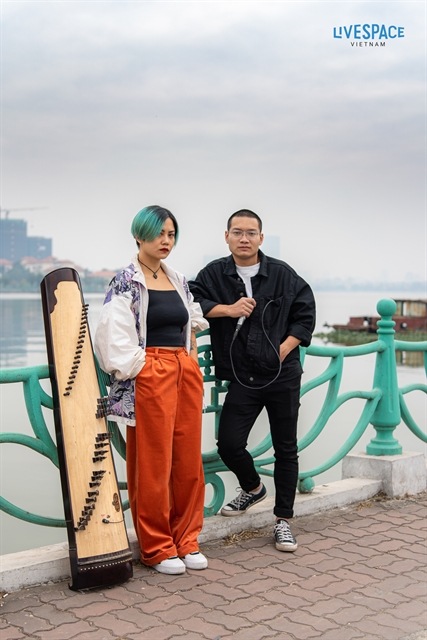 Limebócx is among three bands that will perform at the first LiveSpace concert on January 16.
"This support aims to enhance the capacity of the artists and at the same time equip them with professional knowledge so they can pursue their musical career," the L'Espace director said.
At the end of the concert series, the selected artists will enter a voting round in October. Voting results will be based partly on the number of online votes on the LiveSpace Vietnam's Facebook page and the jury will play the main role in making the final decision. The winner will be announced on October 11 with many valuable awards including an opportunity to hold a national tour starting at the Monsoon Music festival and a distribution and marketing contract with Believe – a Paris-based record label and music distributor.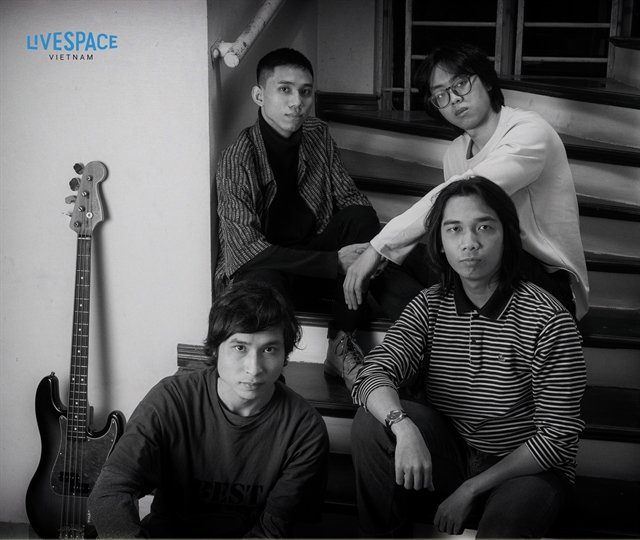 Band Những Đua Trẻ will perform at the 1st LiveSpace concert on January 16.
Composer and music producer Quốc Trung, who is also director of Monsoon Music Festival – Viet Nam's biggest international music festival – expects that the LiveSpace will be organised annually, thus can "open a door for Vietnamese artists to meet and exchange with other international artists".
The first LiveSpace concert on January 12 is expected to offer an eclectic  music scene as it will be a journey from rock to electro, mixing together a touch of traditional Vietnamese music.
Tickets for the concert can be purchased on ticketbox.vn/event/ or at L'Espace, 24 Trang Tiền Street.
Source: https://vietnamnews.vn/life-style/856757/music-project-livespace-helps-vietnamese-underground-artists-show-off-talent.html
TAG: