More international honors for architect Vo Trong Nghia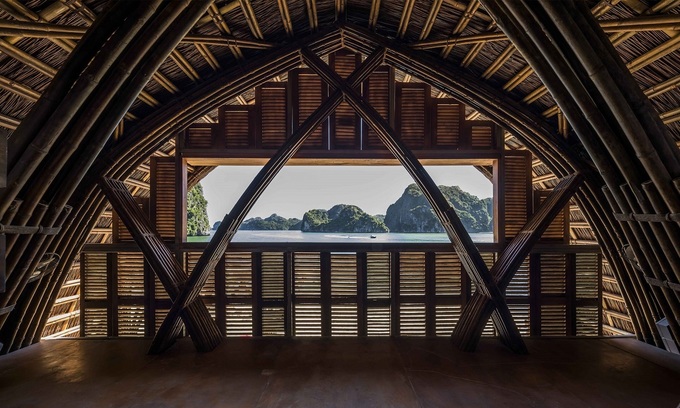 Cat Ba Island Resort in Hai Phong City. Photo courtesy of Hiroyuki Oki.

A public building, a hotel and a resort designed by architect Vo Trong Nghia have won the first ever LOOP Design Awards.

The Viettel Academy Educational Center won the award in the Public Buildings and Institutional category of the online awards created by a small group of architects, designers, researchers, photographers, and artists spread across the globe.
The academy is a 12-block complex located in tranquil surroundings in Hoa Lac Hi-Tech Park, 30 kilometers from Hanoi.
The LOOP citation praised it for having "many fascinating views" due to the blocks being "connected by multi-level circulation paths, such as corridors, ramps and staircases."
The facade made of local red bricks and concrete blends harmoniously with the green landscape and lakes, it said.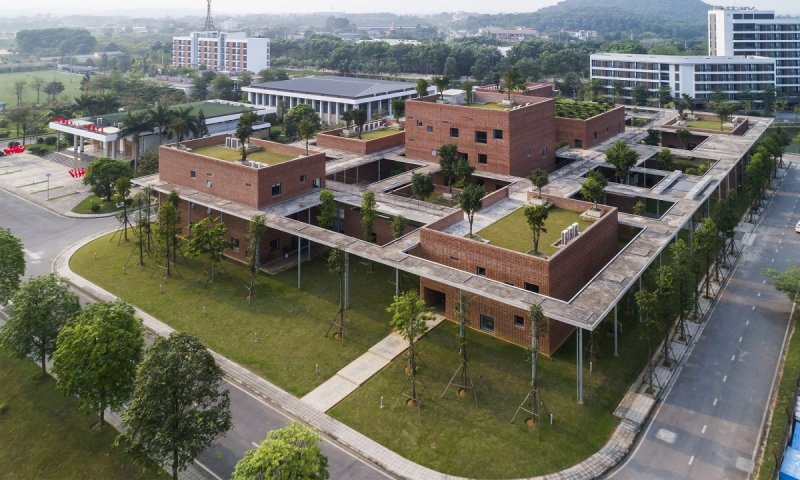 Viettel Academy Educational Center in Hanoi. Photo courtesy of Hiroyuki Oki.
Atlas Hotel Hoian in the central province of Quang Nam and Castaway Island Resort in the northern city of Hai Phong received honorable mentions in the Hospitality and Hotels category.
The hotel has a unique façade of greenery and red bricks. It is in "an irregular plot of land" surrounded by a tiled roofscape.
Nghia's effort was appreciated for turning this location disadvantage "into its unique character."
Besides, guest rooms are shorter and wider than normal but have natural ventilation and shade from creepers and many interior courtyards.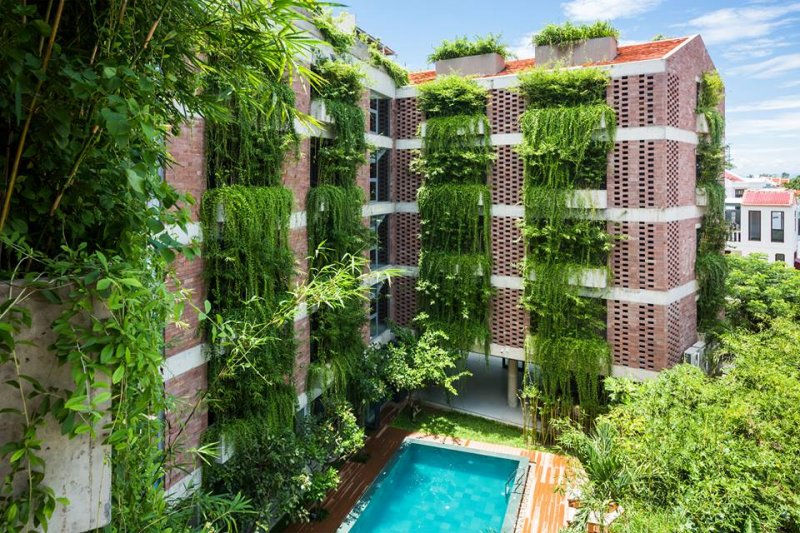 Atlas Hotel Hoian in the central province of Quang Nam. Photo courtesy of Hiroyuki Oki.
Nghia is renowned for using traditional and local materials in his designs, and Castaway Island Resort is no exception.
The jury of the LOOP Design Awards screened 350 entries from 42 countries and territories to announce the first winners of the prizes. The second edition of the LOOP awards will be launched in March 2021.
Source: https://e.vnexpress.net/news/life/style/more-international-honors-for-architect-vo-trong-nghia-4214211.html
TAG: