Max Keizer: Altcoins, especially Ethereum, are a total scam
Ethereum, the largest altcoin, and Bitcoin have been battling for first and second place in the market cap rankings. The incredible rise of NFT and DeFi has sparked a wave of investment in Ethereum. This leads some in the industry to believe that Ethereum could flip Bitcoin by the end of 2022. However, some still consider Ethereum and its altcoins to be "scams."
total fraud
Max Keizer, host of Keizer Report and co-host of The Orange Pill Podcast, made this point on a interview from Kitco News.
The strategist is clearly not a fan of cryptocurrencies, despite the fact that they have been growing strongly. Altcoins and Ethereum in particular are "completely a scam" and will eventually cease to exist.
"Every day people realize that altcoins are just scams. These DeFi projects often blow up. These protocols live in a gray area outside of any regulation."
Anything other than Bitcoin is not inherently sustainable, nor does it have BTC-like characteristics such as scarcity, decentralization, etc. Bitcoin, Keizer added, is the best monetization solution for mankind.
"Bitcoin solves a problem that humans have had for hundreds of thousands of years, and that is the need to exchange value for value across space and time."
He finds that the current level of acceptance of bitcoin is similar to the kind of acceptance the internet had in its early days. Eventually, using BTC will be "popular".
Keizer used to hold gold but switched everything to BTC and here's why.
"For years we've debated bitcoin versus gold, and every year the use case of bitcoin outperforms gold. This story just kept getting stronger."
Needless to say, regardless of the correction, now or in the past, he remains undaunted in relation to the top coin. In early January, he estimated a figure of $220,000 per bitcoin below his 2021 target.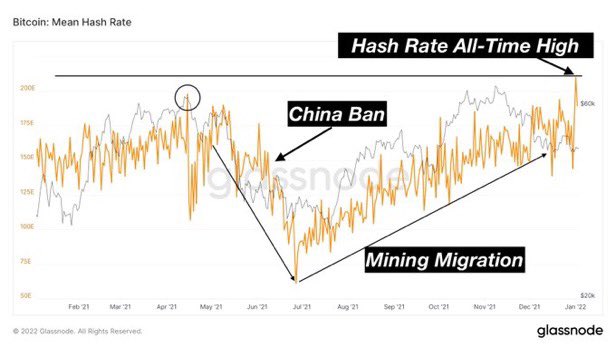 The source: Twitter
Obviously, that's not the case in real life. It traded below the $50,000 mark late last year. At the time of writing, BTC is trading in the green, up slightly by 1% to $28,166.
Join Bitcoin Magazine Telegram to follow news and comment on this article: https://t.me/coincunews
annie
According to Ambcrypto
TAG: