The Massive Cardano Blockchain Load Has Been Going On For Nearly A Week.
A number of noteworthy advancements have occurred on the Cardano (ADA) blockchain in recent months; as the network has developed, the average blockchain load has constantly increased.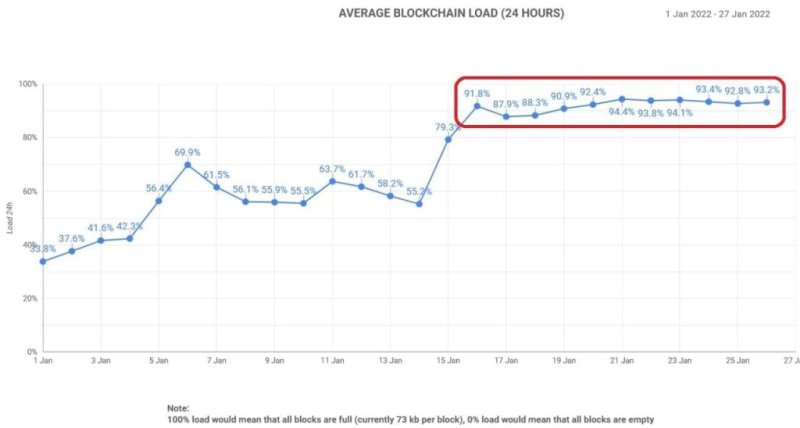 The average Cardano blockchain load over the preceding eight days, commencing on January 19, has remained over 90%, with the most current estimate on January 26 standing at 93.2%. This is the first time the network has ever reached this degree of blockchain load, and it is also maintaining the metrics, which is even more impressive.
On January 16, Cardano hit the 90th percentile for the first time, and the increase in average blockchain load has been aided by the release of smart contract capabilities, which has increased network activity, as seen by a surge in a range of metrics.
The word "blockchain load" refers to the present utilization of Cardano blocks, with a score of 100% signifying that the blocks are filled and 0% indicating that the blocks are unoccupied.
It was recently reported on January 22, 2022 that the Cardano average blockchain load will reach an all-time high of 94%.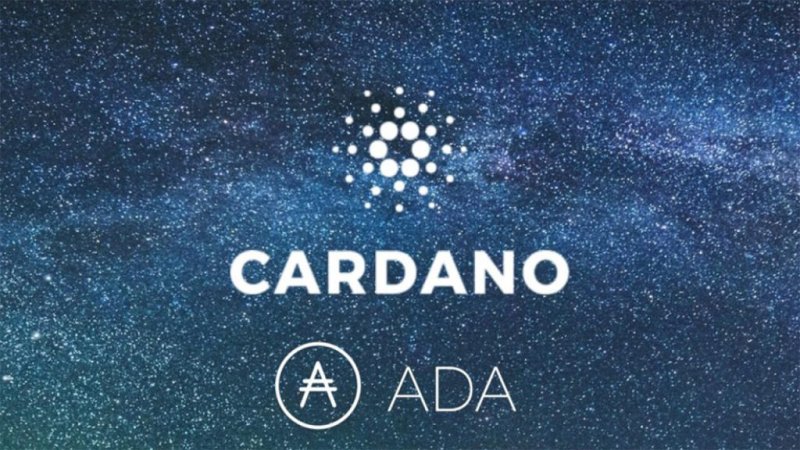 Furthermore, the increase in blockchain load in January corresponded with Cardano's decision to raise block size by 12.5% in order to match the anticipated increase in network activity. With the launch of smart contracts in September, there has been a significant increase in traffic, necessitating the need to boost the scalability of the blockchain platform.
As a result, Cardano is getting more scalable, as seen by the increasing number of smart contracts on the network, with ADA on the verge of hitting 1,000. The addition of smart contract capabilities has seen massive growth, increasing the platform's ability to compete with its larger rival Ethereum in a variety of ways.
Cardano's scalability enabled it to beat Ethereum in terms of volume this month, with 500 times lower costs than its DeFi counterpart when modified volume was taken into consideration.
According to CoinMarketCap statistics, the decentralized currency is currently trading at $1.04, down 1.86% on the day and 22.89% for the previous seven days.
Join CoinCu Telegram to keep track of news: https://t.me/coincunews
Follow CoinCu Youtube Channel | Follow CoinCu Facebook page
Patrick
Coincu News
TAG: