Axie Infinity (AXS) is showing a bullish signal after a sharp decline
Axie Infinity (AXS) has bounced off a key horizontal support and is likely to start an uptrend towards $91.
Critical Support Zone
AXS is down 67% since Nov. 6, when it hit an all-time high of $166. This led to a low of $44.2 on Jan. 24.
This move served to confirm the $51 horizontal area as support. Previously, this area acted as resistance (red icon) in July before turning into support (green icon) in September.
If the rally continues, the next resistance is $91, that is the 0.382 Fib retracement resistance.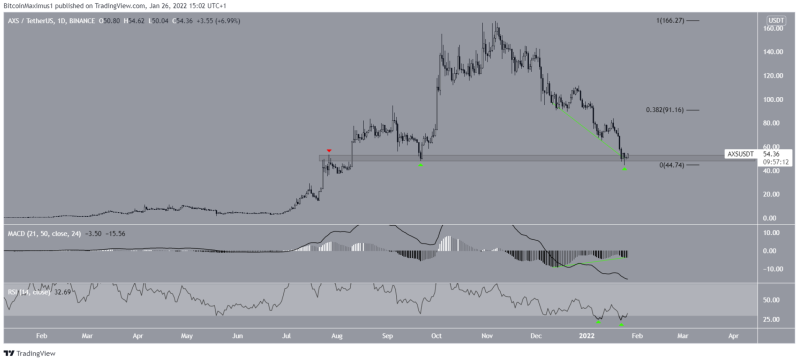 Daily AXS/USDT chart | Source: TradingView
Overread indicator
AXS technical indicators for the daily time frame are yet to confirm a bullish reversal. However, they show that the decline is oversold. This is particularly evident in the RSI, a momentum indicator.
On January 22nd, the RSI hit a new all-time low of 24. It also formed a double bottom from the price of January 8th. Readings below 30 are considered oversold.
Additionally, there is an increasingly strong bullish divergence in the MACD-Histogram. While this is not a strong bullish sign like MACD divergence, it still supports significant upside potential.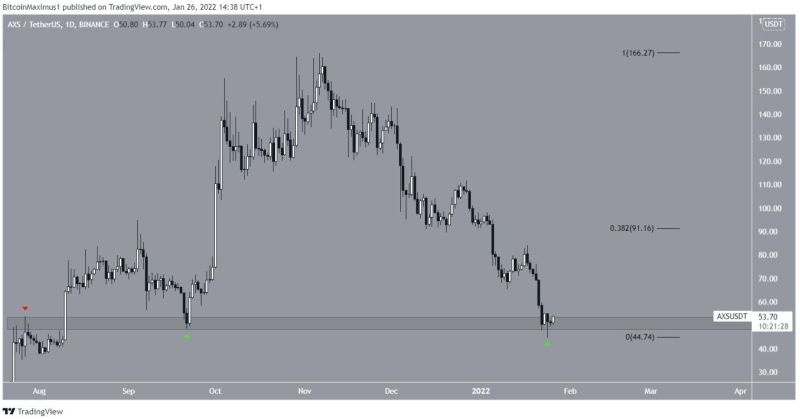 Daily AXS/USDT chart | Source: TradingView
Short term movement
The two-hour chart shows that AXS has completed a five-wave bear cycle that began on January 17th. Therefore, a significant rally is expected.
The next resistances are at $59.6 and $64.2. They are generated by the 0.382 – 0.5 Fib resistance levels. The latter level is also a horizontal resistance, further increasing its strength.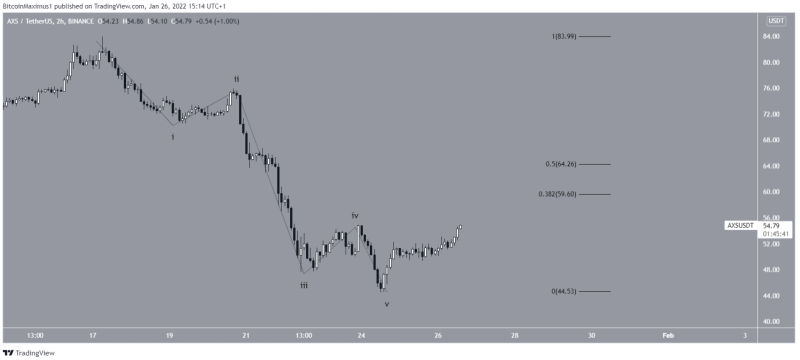 AXS/USDT 2 hour chart | Source: TradingView
You can see the BTC price here.
Join Bitcoin Magazine Telegram to follow news and comment on this article: https://t.me/coincunews
Disclaimer: This article is for informational purposes only, not investment advice. Investors should research carefully before making a decision. We are not responsible for your investment decisions.
SN_Nour
According to beincrypto
TAG: