What is the probability of BTC, DOGE, SHIB going up in price this week?
The cryptocurrency market continues to sink in a sea of ​​blood as it enters a new week.
Bitcoin
After a weekend of mild recovery, bitcoin price has continued to fall about 2% in the last 24 hours and over 18% in the last 7 days.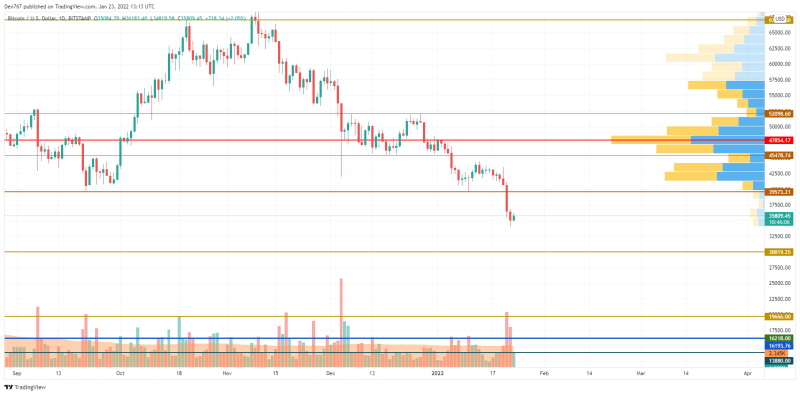 BTC/USD Chart | Source: TradingView
On the daily chart, price is down but volume is up. Currently, neither the bulls nor the bears are dominating as the price is in the middle of the channel.
If buyers can sustain the price above $35,000, a correction will take BTC to a mirror level of $39,573 by the end of the month.
Bitcoin is trading at $35,021 at press time.
DOGE
Similar to Bitcoin, DOGE price is down nearly 4% since yesterday.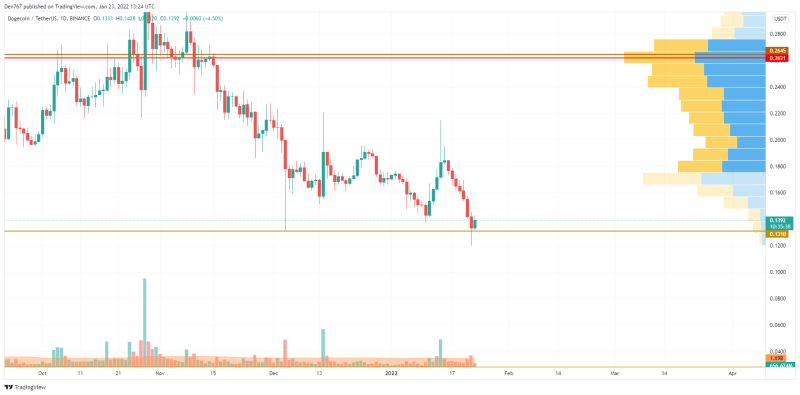 DOGE/USD Chart | Source: Trade View
Despite the price drop, DOGE has returned to the $0.131 support level. If the price continues to sustain above this level, the bulls will retain control of the situation. But in case the selling pressure increases and there is a breakout, the downside move can extend to the psychological zone around $0.10.
In general, traders need to pay attention to support levels and buyer reactions.
DOGE is currently trading at $0.135.
SHIB
At the time of writing, SHIB is down almost 10% in the last 24 hours and almost 30% in 7 days.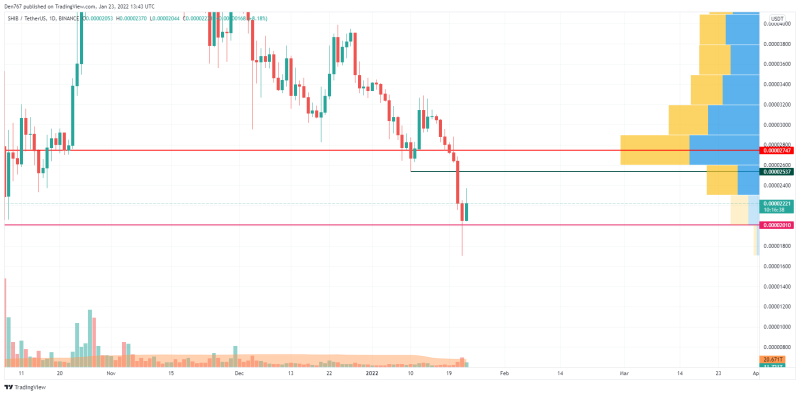 SHIB/USD Chart | Source: TradingView
Technically, SHIB is trading similar to DOGE as it also rebounded from the $0.0000201 support. However, it is too early to consider the possibility of a market reversal as it has not yet accumulated enough strength. In this case, the most likely price action is sideways trading in the range of $0.00002-0.000021.
SHIB is trading at $0.00002086 at press time.
You can see the coin prices here.
Join Bitcoin Magazine Telegram to follow news and comment on this article: https://t.me/coincunews
Disclaimer: This article is for informational purposes only, not investment advice. Investors should research carefully before making a decision. We are not responsible for your investment decisions.
Minh Anh
According to FX Street
TAG: