Why Vietnam's stock market fell on Wednesday?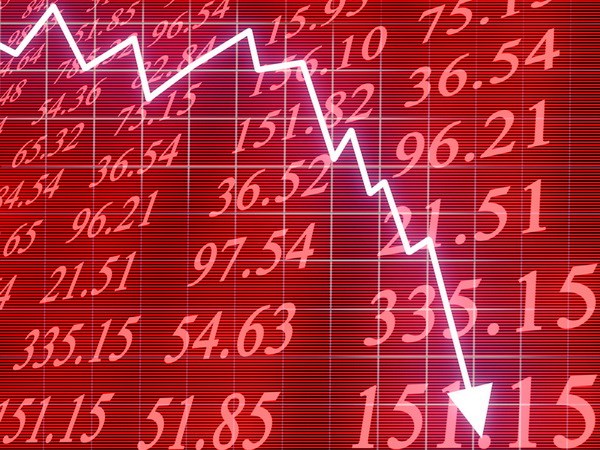 Shares fell on Wednesday as strong selling pressure hampered the growth of banking stocks.
On the Hồ Chí Minh Stock Exchange (HoSE), the benchmark VN-Index lost 1.36 per cent to close at 1,279.91 points.
It had risen 0.1 per cent to close Tuesday at 1,297.54 points.
Market breadth was negative as 138 stocks rose while 234 decreased.
Market liquidity stayed almost the same as Tuesday with a trading value of more than VNĐ19.3 trillion (US$834.4 million), equivalent to some 593 million shares traded on the southern market.
After a slight increase on Tuesday, the Vietnamese market reversed Wednesday to fall due to increased selling pressure focused on banking stocks.
Banking stocks traded poorly with losers including Vietinbank (CTG), Vietcombank (VCB), Vibank (VIB), Lien Viet Post Bank (LPB), Military Bank (MBB), Maritime Bank (MSB), VPBank (VPB), Asia Commercial Bank (ACB), Bank for Investment and Development of Vietnam (BID), HDBank (HDB) and Techcombank (TCB).
"The VN-Index saw strong selling pressure from the middle of the morning session but the drop was somewhat restrained in the afternoon session and the VN-Index is now around 1,280," said BIDV Securities Co.
"Investment cash flow dropped sharply. Meanwhile, foreign investors were net buyers on the HoSE and net sellers on the HNX.
"Besides, market breadth turned negative with increased liquidity compared to the previous session. According to our assessment, the VN-Index may continue to move to the area around 1,265 before bottom fishing demand returns," it said.
Foreign investors net bought VNĐ326.54 billion on HOSE, including steel company Hoa Phat Group (HPG) with VNĐ157.3 billion, Vinhomes (VHM) with VNĐ145.4 billion and SSI Corporation (SSI) with VNĐ98.9 billion. They were net sellers on the HNX with a value of VNĐ1.32 billion.
On a sector basis, 23 out of 25 sector indices witnessed decreases, including real estate, securities, information and technology, retail, banking, agriculture, seafood, logistics, wholesale, insurance, healthcare, oil and gas, rubber production and construction materials.
The only two gainers were food and beverages and construction.
The VN30-Index, tracking the 30 biggest stocks in market value, decreased 2.12 per cent to 1,410.30 points. Twenty-two of the VN30 basket declined, while six stocks increased.
On the Ha Noi Stock Exchange (HNX), the HNX-Index rose 0.05 per cent to close at 296.84 points.
Nearly 88.5 million shares were traded on the northern bourse, worth VNĐ1.9 trillion.
Source: Vietnam News
Share this:
Facebook
LinkedIn
Reddit
Twitter
Email
Related
TAG: