Member of Viettel Post's Board of Directors is Deputy General Director of Military Insurance (MIC)
MIC appointed Mr. Dinh Nhu Tuynh, Member of the Board of Directors of Viettel Post, as Standing Deputy General Director cum Chairman of the Executive Committee.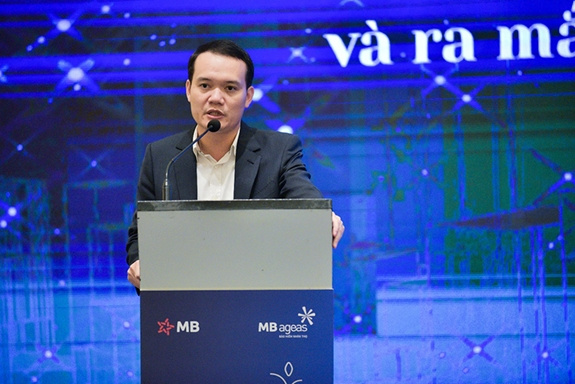 Mr. Dinh Nhu Tuynh. (Photo: People's Army).
The Board of Directors of Military Insurance Corporation (MIC, Ticker: MIG) has just decided to appoint Mr. Dinh Nhu Tuynh as Permanent Deputy General Director and Chairman of the Executive Committee for a period of 3 years.
Mr. Tuynh was born in 1976, holds a Bachelor of Banking and Finance, BA in Law and a Master of Business Administration.
He is currently a Member of the Board of Directors of Viettel Post Corporation (Viettel Post, Code: VTP) and Head of the Small and Medium Enterprise Banking Division (MB).
Before that, he held the positions of Deputy General Director of GP Bank and Branch Director Ngo Quyen VPBank.
In addition, the MIC Board of Directors also decided to re-appoint Mr. Pham Trung Dung (born in 1981) as Deputy General Director for a period of 3 years.
Both decisions on the same take effect from 4/1/2021.
Recently, the Ho Chi Minh City Stock Exchange (HOSE) has approved the listing of MIG shares. Number of listed shares is 130 million units, equivalent to charter capital of 1,300 billion VND.
Regarding business results, in the first 9 months of 2020, MIC's profit before tax decreased by 15.1% compared to the same period last year to nearly 123 billion VND. Profit after tax reached 98 billion.
As of September 30, 2020, MIC's total assets reached VND 5,289 billion, an increase of 7.6% compared to the end of 2019.
In particular, the item of cash and cash equivalents surged from 13 billion VND at the end of May 2019 to 185 billion VND. Short-term financial investments decreased by 9.4% to 2,428 billion VND, while long-term financial investments nearly tripled to over 378 billion VND.
Source: vietnambiz.vn – Translated by fintel.vn
TAG: