Strike at Frankfurt Airport causes Vietnam Airlines and Bamboo Airways to postpone flights.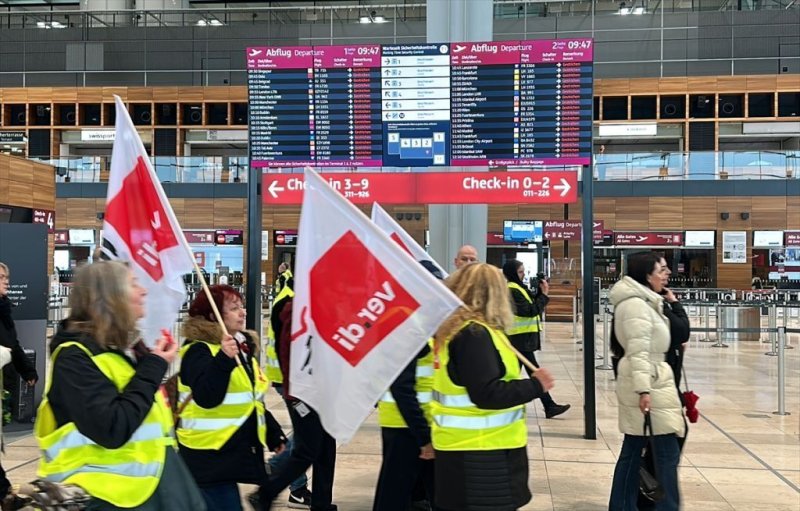 13
Accordingly, Bamboo Airlines intends to move round-trip flights between Noi Bai Airport and Frankfurt Airport from March 27 to March 28. The new flight schedule is as follows: flight QH73 HAN – FRA (Hanoi – Frankfurt): takes off at 3:15 (Vietnam time); QH74 FRA – HAN (Frankfurt – Hanoi): takes off at 12:45 (German time).
Bamboo Airlines now operates direct flights between Vietnam and Germany using Boeing 787-9 Dreamliner wide-body aircraft, with two round trips per week between Hanoi and Frankfurt and one round trip per week between Ho Chi Minh City and Frankfurt.
Meanwhile, Vietnam Airlines has announced the following changes to the departure times of flights to and from Frankfurt: For VN37 Hanoi-Frankfurt, the original departure time was 22:35 on March 26, amended to a departure time of 21:35 on March 27.
Flight VN36 from Frankfurt to Hanoi had an earlier departure time of 13:55 on March 27 and a later departure time of 11:15 on March 28. Flight VN31 from Ho Chi Minh City to Frankfurt will depart at 21:20 on March 28 instead of 22:35 on March 27.
The opposite route, VN30 Frankfurt to Ho Chi Minh City: old departure time 14:35 on March 27, new departure time 11:45 on March 28.
[Vietnam Airlines is resuming its regularly scheduled passenger flights to Europe this week]
Vietnam Airlines and Bamboo Airways are two Vietnamese airlines that have direct flights to Frankfurt. The airlines advise travelers flying to and from Frankfurt Airport to constantly watch and update the flight schedule on the airline's official channels to prepare ahead of time during this period.
@tuoitre.vn
TAG: