Meeting Vietnam's growing energy demand
In a consortium with CMEC (China Machinery Engineering Corporation), GE Hydro Solutions will supply all electrical and mechanical equipment consisting of two 240MW turbines, generator sets, control and protection systems, and all accessories and auxiliary systems. Recently, the turbine model had successfully met all technical criteria required by EVN, ensuring delivery of the project on schedule.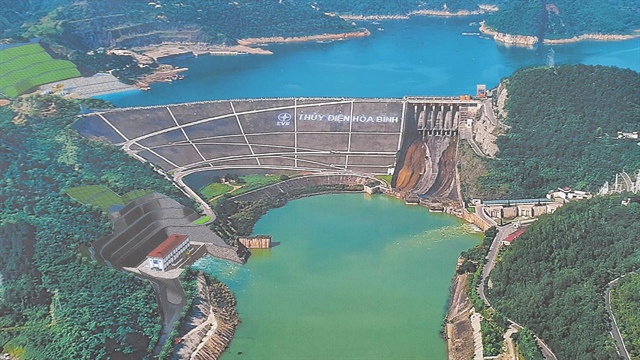 Hoa Binh Hydropower Plant
The strategic expansion is under the responsibility of EVN's Power Projects Management Board No.1 and is expected to increase the installed capacity of the Hoa Binh Hydropower Plant up to 480MW and to raise electricity generation up to 264.4 million kWh per year at peak times during the dry season. At the same time, stability and reliability are to be significantly improved through more flexible operating conditions to deliver energy that meets the system's requirements. This will include improving water supply to downstream areas during the dry season. The project will likewise help extend the life of the equipment and reduce maintenance and operating costs of the power plant. When the extension is completed in 2025, the maximum electricity generation output of the dam will be 2400 MW
Avoiding 225,000 tonnes of CO2 emission
The Hoa Binh Hydropower Plant Extension Project has a key role to play in meeting Vietnam's growing energy demand. The project aims to optimize hydropower to increase electricity production, and to improve the supply and stability of the electricity system. The new units are designed to increase annual production by about 488GWh. It will also contribute to replacing fossil fuel production, thus avoiding the release of some 225,000 tonnes of CO2 equivalent emissions into the atmosphere. "With the Hoa Binh Hydropower Plant expansion, we are making a significant contribution to making electricity in Vietnam more affordable, reliable, accessible and sustainable," explains Brian Selby, General Manager for GE Hydro in Asia. He adds, "At the same time, we are laying a solid foundation for further collaboration with EVN, enabling us to strengthen GE Hydro's presence in the Vietnamese hydropower market."
The Hoa Binh expansion builds on a legacy of GE Hydro Solutions over the past 15 years in Vietnam. The company has already been involved in the realization of the Son La power plant (2.4GW) - the largest hydropower plant in Southeast Asia, and was also involved in the Lai Chau Power Plant (3x400MW), the Huoi Quang Power Plant (2X260MW) as well as many other projects with smaller installed capacity.
VietNam Economic News
TAG: