Vietnam aims to become world's largest ginseng producer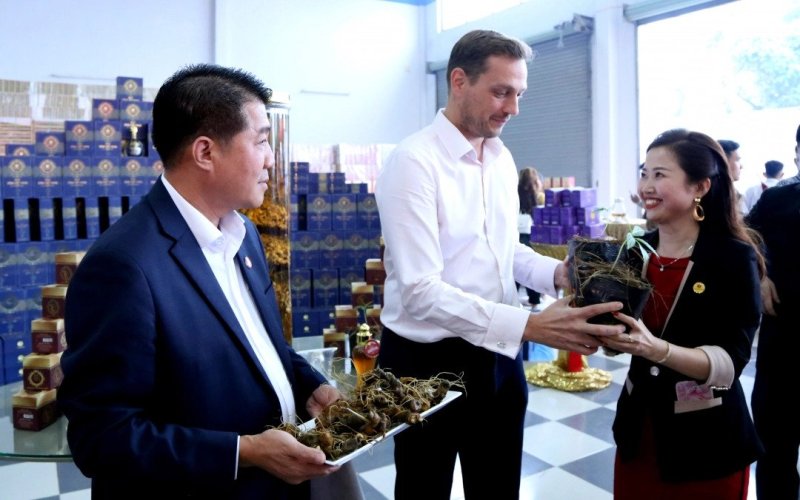 Identified as a plant of high economic value, Vietnam aims to plant about 24,000 hectares of ginseng by 2030, and by 2045 will become the world's largest ginseng producer.
The above content is given in the draft program to develop Vietnamese ginseng until 2030, which has just been submitted by the Ministry of Agriculture and Rural Development to the Prime Minister for approval.
The report states that Vietnam has a diverse and rich source of natural medicinal plants with about 5,000 species of plants for medicinal uses, which are widely distributed throughout the country, most concentrated in natural forest populations.
In the high mountains, there are some species of ginseng, a precious medicinal herb, with many effects such as anti-depression, health promotion, especially the function of restoring function decline; resistance to cell-damaging toxins, prolonging cell survival and increasing new cells.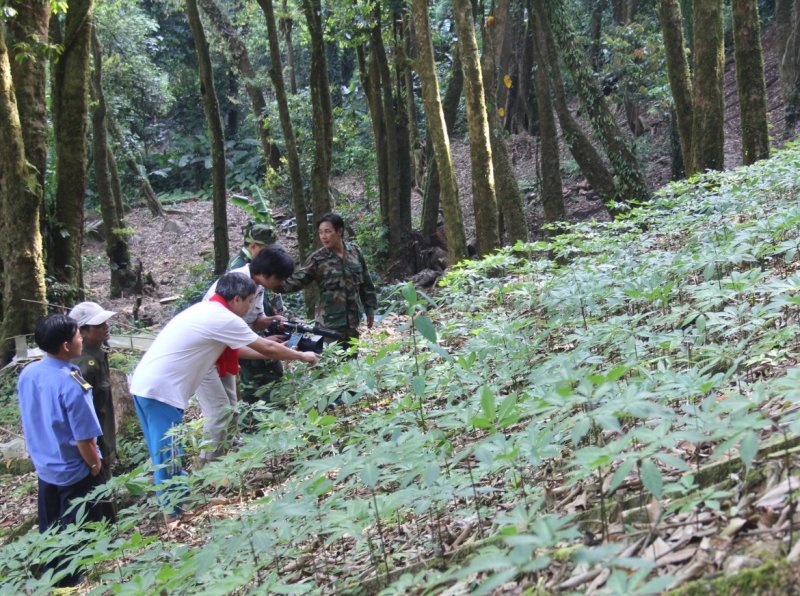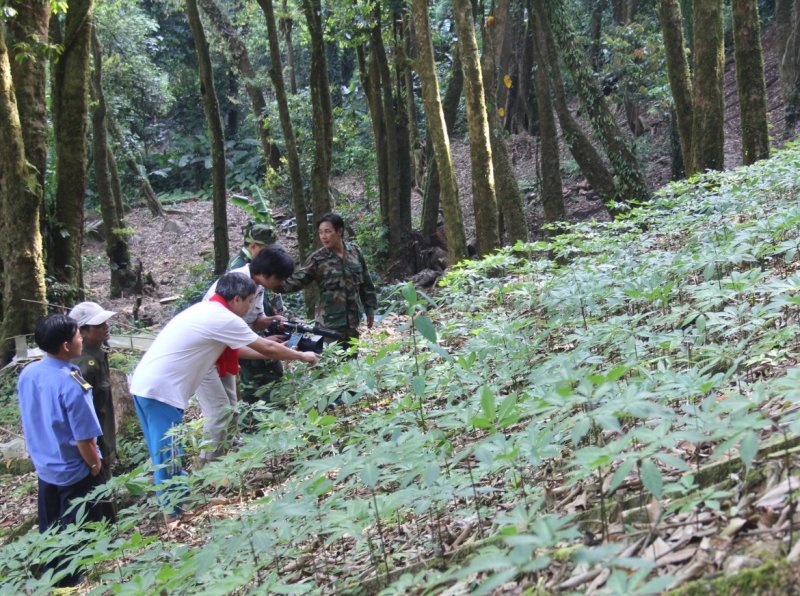 Ngoc Linh ginseng garden in Tra Linh commune, Nam Tra My district (Photo: Quang Nam Newspaper)
Currently, some localities have cultivated and developed ginseng, in which there are many enterprises producing in chains from planting, harvesting, processing and consuming products.
However, the development of ginseng plants and products from ginseng is not commensurate with its potential and strengths. In particular, the problem of deep processing is still weak; advertising and promotion of consumer market are not commensurate with the "national treasure" brand name and have not formed a high-revenue industry.
According to the Ministry of Agriculture and Rural Development, it is very necessary to develop a Program to develop Vietnamese Ginseng until 2030 and orientation to 2045.
The objective of the program is to preserve the genetic resources of Vietnamese ginseng in the wild in association with forest protection and development, and biodiversity conservation of forest ecosystems. To develop the material areas for growing Vietnamese ginseng, concentrated in provinces with suitable ecological conditions, to about 24,000 hectares by 2030; 100% of the Vietnamese ginseng growing area is granted a planting area code and geographical indication.
The production of Vietnamese ginseng from 2030 will reach about 300 tons/year (equivalent to a mining area of ​​1,000 ha/year), ensuring the origin, meeting GACP-WHO standards or equivalent. At the same time, focus on investing and building facilities and factories for preliminary processing and deep processing of products from Vietnamese ginseng in association with raw material areas and production in chains.
By 2045, develop Vietnamese ginseng into an internationally branded commodity with high export value, creating an important source of income for localities; making Vietnam become a major ginseng producer in the world.
Objects of focus on conservation, development, processing, and commercialization on a commodity scale are Ngoc Linh ginseng and Lai Chau ginseng. In addition, planting and experimental development of Lang Biang ginseng, emphasized the Ministry of Agriculture and Rural Development.
The report also stated that localities with potential and strengths in natural conditions suitable for the cultivation and development of Vietnamese ginseng include: Quang Nam, Kon Tum, Gia Lai, Lam Dong, Thua Thien – Hue, Nghe An, Lao Cai, Lai Chau, and Dien Bien. For the development of Vietnam ginseng material areas on a commercial scale, focusing on the provinces: Quang Nam, Kon Tum and Lai Chau.
Along with the expansion of the ginseng growing area, investments will be made to develop ginseng processing facilities associated with the raw material areas in the direction of modernity; Prioritize investment in factories producing products from Vietnamese ginseng such as medicine, health food, cosmetics, and nutritional products.
The Ministry of Agriculture and Rural Development expects the total capital need to implement the Program about 52,058 billion VND. In which, the budget capital is about 1,359 billion VND (accounting for 2.6%), the socialization capital is about 50,698 billion VND.
@ Vietnamnet
TAG: