Amazon customers love furniture, gifts, health products from Vietnam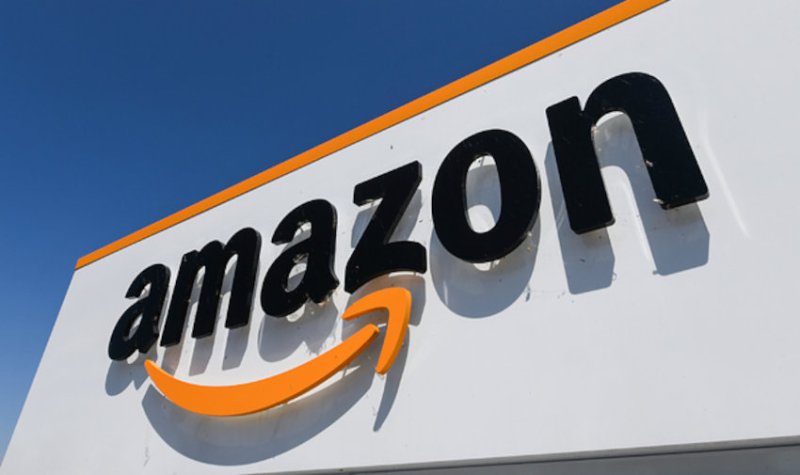 Products from Vietnam such as home decoration, gifts, and health care are being sold on amazon.com.
Amazon said that about 10 million Made in Vietnam products have been sold globally on the platform's online stores. In particular, the retail giant offers a number of potential products of Vietnamese businesses that can attract world customers.
Specifically, the top 5 categories from the best-selling Vietnamese sellers on Amazon in 2022 include kitchen utensils; houseware; garment; health and personal care products; home amenities.
The product portfolio has changed compared to last year. Answering VietNamNet at the end of 2021, Mr. Gijae Seong, CEO of Amazon Global Selling Vietnam, said that Vietnamese businesses have strengths in crafts, furniture, kitchenware, ceramics, bamboo and rattan… and other products. This product has made its mark on Amazon.
The changes to the best-selling category in 2022 are due to the fact that during the pandemic period, there was a clear change in the shopping behavior of users, leading to a shift in the group of items most chosen to buy on Amazon stores worldwide.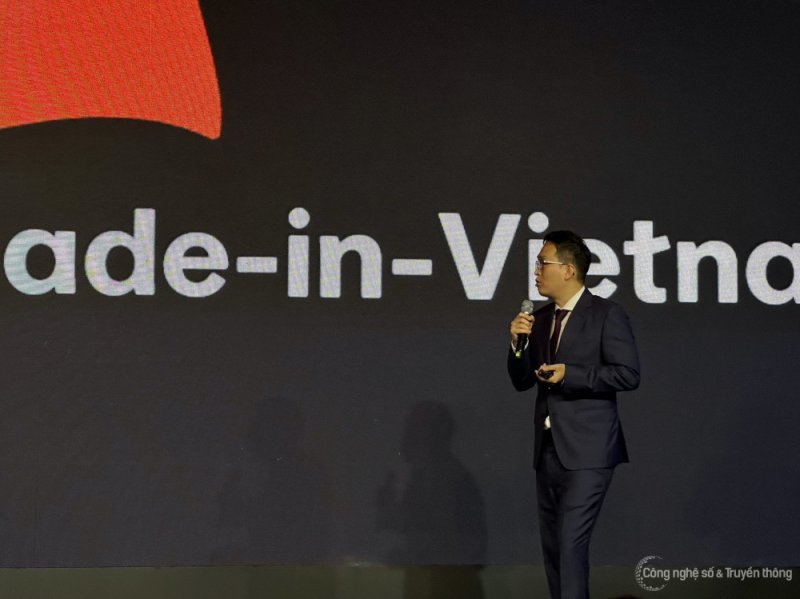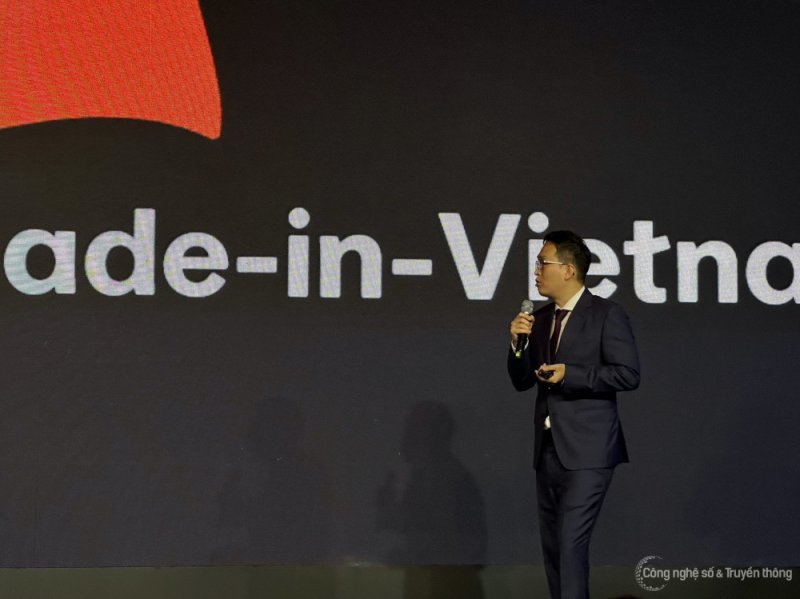 Mr. Gijae Seong said that Vietnamese businesses have the advantage of furniture when selling on Amazon. (Photo: Hai Dang)
Regarding this year's trend, in response to VietNamNet, Mr. Gijae Seong said that home decoration products continue to sell well, but some other categories are being expanded.
Specifically, with the group of furniture-related products, Vietnamese businesses now sell items that not only serve the purpose of beauty but also improve utility. For example, besides the decorations on the wall, on the desk, and souvenirs, there are now more items such as outdoor chairs, home furniture products. This reflects the trend that Vietnam is a huge timber exporter to the US.
The gift group is also selling well. After the pandemic, the mental needs of users increased. Vietnamese sellers' items such as porcelain cups, T-shirts, thermos bottles,… are growing strongly.
Personal care and health support products are also gaining popularity and expanding the category. For example, the group of nutritious foods, high-quality organic products are having many customers buying from Vietnam. Some beauty groups such as collagen, or false eyelashes are also being bought a lot.
Then, tourism and picnic activities in the new normal period are no longer limited, leading to an increase in the demand for clothes and accessories. Beachwear, streetwear and homewear are fashion items that are expected to create breakthrough growth for Vietnamese sellers on Amazon.
In addition, the trend of online shopping is expanding to groups of essential goods, consumer goods, daily food and beverages, as well as products to improve health and serve outdoor activities. The increased awareness of healthy lifestyle and convenience has created opportunities for consumer goods to move to online channels.
According to Mr. Gijae Seong, despite facing difficulties after Covid-19 and the economy has not fully recovered, 80% of Amazon sellers still grew over the same period.
Vietnamese enterprises have a number of advantages when doing cross-border e-commerce business. Firstly, the Government's strategy prioritizes online business development. Next, Vietnamese enterprises possess production capacity and many years of foreign trade experience. In addition, Vietnam's online seller community is also large and active.
According to reports, Vietnam is among the top 5 countries with strong growth in online retail globally. From 2020 to 2026, the growth of domestic e-commerce is always at 20% or more.
Most recently, a report by Google, Temasek and Bain & Company shows that Vietnam's digital economy has the fastest growth rate in Southeast Asia with the gross merchandise value (GMV) expected to increase by 28 %, from 18 billion USD in 2021 to 23 billion USD this year. In particular, the growth of e-commerce (26%/year) is the driving force for the digital economy in general.
@ Vietnamnet
TAG: