Facebook commits to supporting Vietnam's digital economy development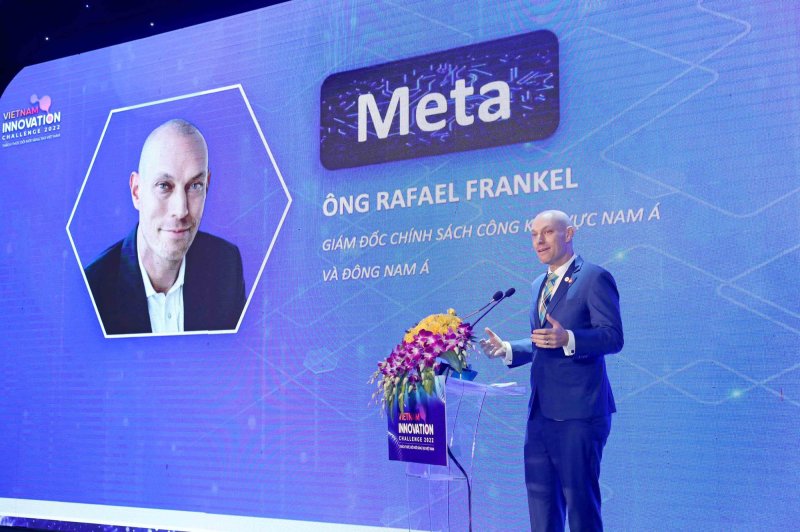 At the launching ceremony of Vietnam Innovation Challenge 2022, held on October 25 in Hanoi, Mr. Rafael Frankel, representative of Meta Group (Facebook), committed to support Vietnam in promoting innovation and developing the digital economy.
The launching ceremony of the innovation challenge 2022 with the theme of digital transformation for Vietnamese businesses, was organized by the National Innovation Center (Ministry of Planning and Investment) in collaboration with Meta Group.
Mr. Rafael Frankel, public policy director for South Asia and Southeast Asia – Meta Group, said that since 2019 Vietnam has launched the Make in Vietnam strategy to develop the domestic information technology industry in the direction of shifting from assembly, processing to construction industry with creative capacity, product design on the spot.
Vietnam has many advantages in the Make in Vietnam strategy, which is Vietnam ranked 44th globally on the innovation index in 2021; is one of the countries actively developing Internet technology web 3.0 generation; is one of the first countries to test 5G, the Facebook representative said.
The 2022 report by Meta Group and consulting firm Bain & Company also shows that Vietnam ranks first among 11 Southeast Asian countries in terms of future technology adoption.
According to Mr. Rafael Frankel, over the past 20 years, Vietnam has formed a strongly developed digital ecosystem, Meta highly appreciates the Government's efforts in promoting the vision of digital transformation, the industrial revolution 4.0.
He affirmed that Meta Group is actively supporting the digital transformation process in Vietnam with specific actions such as supporting the Ministry of Health in a communication campaign about vaccination against COVID-19 to reach a large audience of more than 40 million people; digital skills training for 580,000 students, nearly 25,000 teachers, and about 64,000 small and medium enterprises.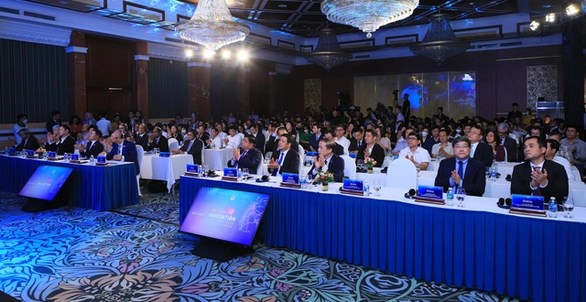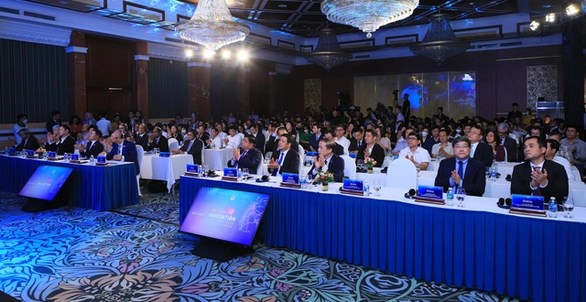 The Ministry of Planning and Investment forecasts that by 2025, the digital economy will contribute about 20% of the GDP of the economy – Photo: N.T
Earlier, in San Francisco (USA), the National Innovation Center and Meta Corporation signed a memorandum of understanding to launch the Vietnam Innovation Challenge program. This is a competition to find innovative solutions from many domestic and foreign organizations and individuals to solve important national challenges.
Mr. Rafael Frankel believes that the solutions obtained from this 2022 innovation challenge will be a catalyst to accelerate the digital transformation process, improving the competitiveness of small and medium enterprises.
He added that, within the framework of supporting innovation in Vietnam, in the period of 2018-2019, Facebook (the former name of Meta) supported the launch of three Developer Circles developer communities in Ho Chi Minh City, Hanoi, Da Nang, thereby supporting about 3,000 domestic programmers.
And in 2019-2020, Facebook supported the organization of two innovation challenge competitions for Vietnamese programmers to improve skills for young programmers. These two competitions attract the participation of more than 800 technology students across the country.
@ Cafef
TAG: