42% European businesses plan to increase investment capital in Vietnam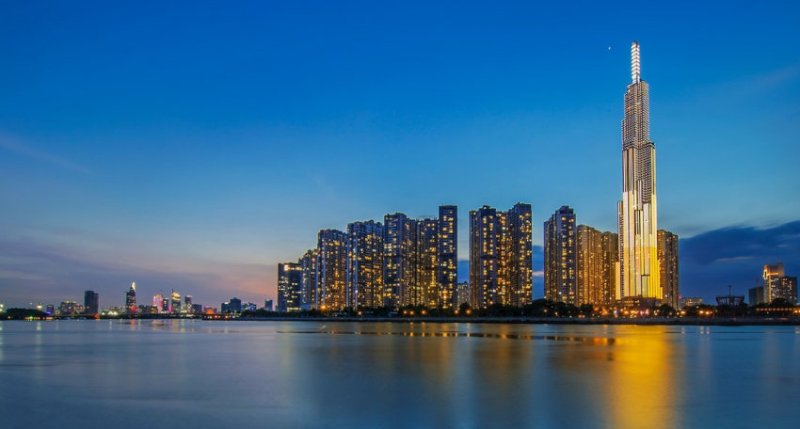 Despite global economic instability and reduced confidence, 42% of European businesses in Vietnam said they would increase their investment capital by the end of 2022.
According to the European Chamber of Commerce in Vietnam (EuroCham), the Business Environment Index (BCI) of European businesses in Vietnam fell for the second quarter in a row at 62.2 percentage points, down 6.4 percentage points compared to the second quarter and down 10.8 points compared to the first quarter of 2022.
"This is a time when global economic conditions remain volatile due to the escalating conflict in Ukraine, persistent inflationary pressures, worldwide labor shortages and sluggish global growth," said EuroCham.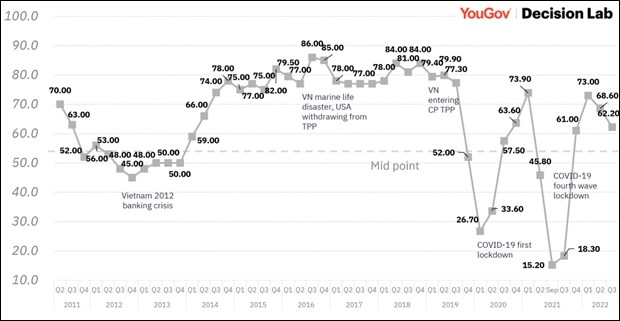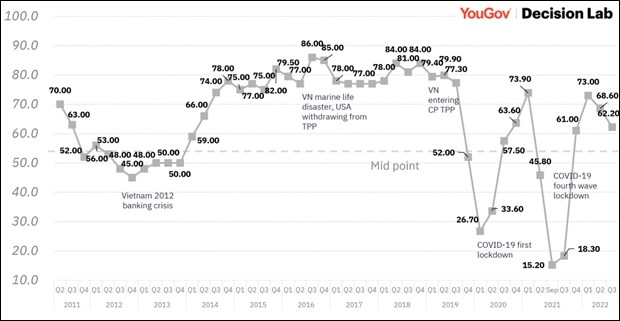 EuroCham Quarterly Doing Business Index (BCI)
The results of BCI also show that the confidence of European businesses has slightly decreased. About 42% of survey respondents predict that the economy will stabilize or improve in the fourth quarter of 2022. This is a decrease of 18 percentage points from the previous quarter, when up to 60% held this view. Similarly, the share of those predicting a recession rose 7 points to 19%.
However, when asked about their own business prospects in the fourth quarter of 2022, 45% answered positively, down only 4 points compared to the previous quarter. Moreover, investment plans, orders and revenue are expected to remain relatively stable compared to the previous quarter.
For foreign direct investment, 42% expect that their companies will increase FDI inflows into Vietnam by the end of 2022.
"Vietnam can increase this level of FDI by reducing administrative difficulties (68%), improving infrastructure (53%), developing human resource capacity (39%), and reduce visa barriers for foreign professionals (39%)", the report recommends.
BCI is the leading survey of the European business and investment community in Vietnam. To better understand the Vietnamese market, EuroCham invites more than 1,200 members, representing almost every sector of the Vietnamese economy, to provide quarterly updates on the assessment of Vietnam's business environment and forecast the business performance of enterprises in Vietnam.
@ Cafef
TAG: