Hanwha Life Vietnam launches Protection 365 and new e-commerce website
Protection 365 is an initiative of Hanwha Life Vietnam's digital product portfolio strategy, offering customers diversified insurance products with many attractive benefits at ease. Besides, Protection 365 is a breakthrough product for young customers, by offering customers the opportunities to select or combine their own package selection at their own on new e-commerce platform.
Mr. Hwang Jun Hwan, CEO of Hanwha Life Vietnam, shared: "After the pandemic, people are paying more and more attention to health care and safety. Understanding the needs and financial challenges of customers, Hanwha Life Vietnam has developed a new insurance product, Protection 365, to help customers feel more secure for the future. Unlike existing products of Hanwha Life Vietnam, customers can actively choose and combine individual insurance products to build a package which offers the right benefits for their needs; and pickup the products via online platform with simple operation. Protection 365 brings the customers comprehensive protection benefits at various ages, different stages of life." This feature fits well with the Do-It-Yourself (DIY) lifestyle which get more and more popular among Vietnamese young generation.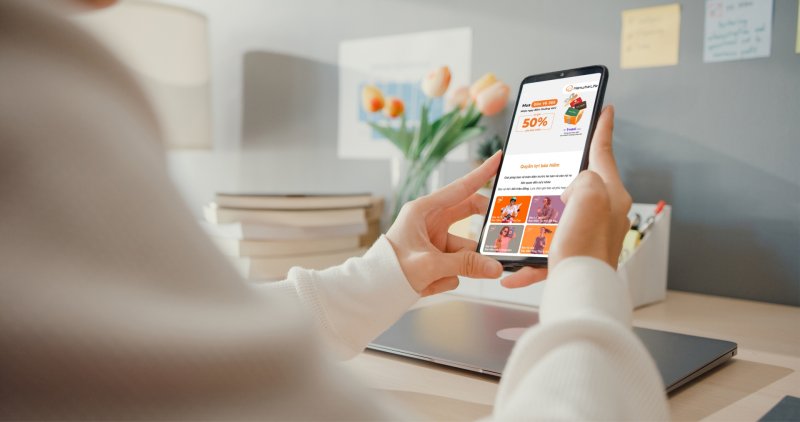 Customers can participate in Protection 365 right on their personal mobile devices
Protection 365 consists of four basic packages with the main coverage against death/total and permanent disability due to normal causes and accidents packaged into different ones so that customers can choose and combine single insurance products according to the needs of each individual's protection against accidents and health-related risks at a reasonable cost, specifically:
- Protection 365 - Basic Accident Insurance provides financial and income support solutions against Accident risks;
- Protection 365 - Advanced Accident Insurance provides outstanding protection against common Accidental risks in addition to financial and income support against other risks such as food poisoning, accidental fractures and burns;
- Protection 365 - Tropical Diseases Insurance offers financial support for Hospitalization due to Common Tropical Diseases such as Dengue or Malaria or Rubella;
- Protection 365 - Cancer and Health Insurance is a comprehensive protection against common critical illnesses such as Type 2 Diabetes, Kidney Disease, Stroke or Heart Attack and Major Cancer .
Hanwha Life Vietnam also launched a new e-commerce website at https://e.hanwhalife .com.vn/ helps improve customer accessibility. Hanwha Life Vietnam's new e-commerce website is carefully invested in interface, content layout, images, and modern technology capable of automatically compatible with electronic devices, allowing customers to search information and purchase on any device, anytime, anywhere.
Customers can actively choose and purchase their own package, participate in Protection 365 right on their personal mobile devices with easy purchase through the new e-commerce website. Instead of face-to-face meeting a financial advisor to be introduced and guided to participate in insurance as usual, young users, who have habits of online shopping, can directly access the website to learn and enroll with just a few simple steps. The quick registration process, no need to go through medical checks, and the online policy help customers more convenient in owning new products from Hanwha Life Vietnam.
On the occasion of the launch of Protection 365 and a new e-commerce website, Hanwha Life Vietnam launched a promotion program for customers who buy Protection 365. Accordingly, with each successfully issued insurance policy, customers will receive Vani Coins on the Vani wallet worth 50 percent of the premium. The accumulated Vani Coins can be exchanged for linked member points or used as cash. The membership reward program when participating in insurance products is very popular with young people. The parent company Hanwha Life in Korea has applied this model and received many positive feedbacks, helping customers to both be protected and receive incentives for other transactions in the future. When applied to the Vietnamese market, the company has adjusted to suit the tastes of Vietnamese consumers. With The integration of Vani wallet on the digital platform, Hanwha Life Vietnam offers more practical benefits in personal and health care to its customers, fitting in the healthy and active modern lifestyle which is gradually formed in Vietnam.
PV
TAG: