Inflation kept down at below four percent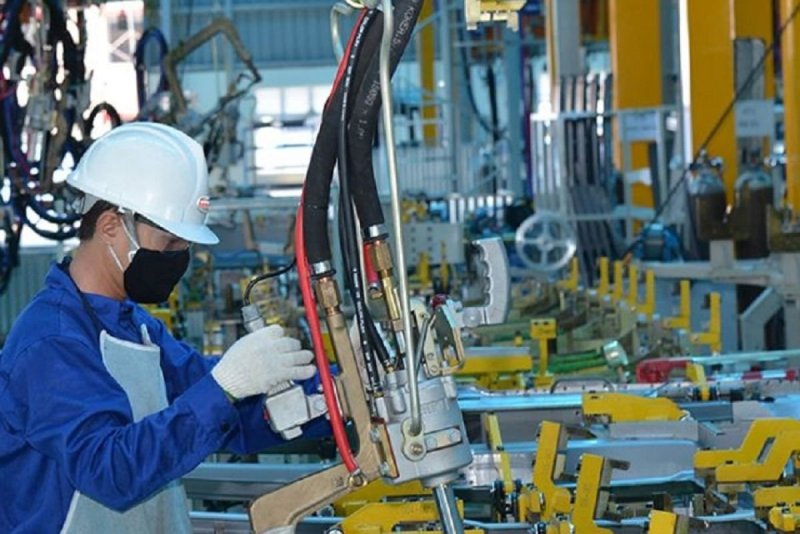 According to Dr. Nguyen Quoc Viet, Deputy Director of the Vietnam Institute for Economic and Policy Research (VEPR), inflation in many countries reached record highs in the early months of 2022. In the Eurozone, inflation recorded a high of 8.6 percent in June.
Global inflation is predicted to reach 7.25-9.4 percent in 2022 and decrease to 4.0-6.5 percent in 2023. The inflationary pressure from the demand side has prompted central banks to tighten monetary policies and join the interest rate hike race, increasing the risk of global economic recession.
In Vietnam, the government and relevant agencies have taken flexible action in an effort to curb inflation below four percent. The State Bank of Vietnam has applied methods to increase or decrease money supply for the economy in order to effectively control market liquidity towards two major goals: stabilizing the average interest rate and maintaining the value of the Vietnamese dong, both of which help control inflation.
Flexible fiscal policies have been implemented, reducing taxes and fees for essential and strategic goods to support economic growth and reduce pressure on prices. The government has taken various measures to manage petrol and oil prices in response to global fluctuations, including the petrol and oil price stabilization fund and reduced environmental taxes. The excise tax and import tax applied to petrol and oil are also expected to decrease. Efforts have also been made to maintain stable prices and supply of food, foodstuff and other essential goods and services.
In the first eight months, global supply chain disruptions and increased global prices of materials and fuels resulted in continuous transportation cost hikes, raising the cost of production and transportation and pushing up the inflationary pressure in Vietnam. However, Vietnam responded effectively to these pressures. The average consumer price index (CPI) of the first eight months grew 2.58 percent compared with that of the same period last year - higher than the CPI growth of the first eight months in 2021 but lower compared with the CPI growth in the same periods of 2018-2020. This successful result lays the foundation for Vietnam to keep inflation below four percent in 2022.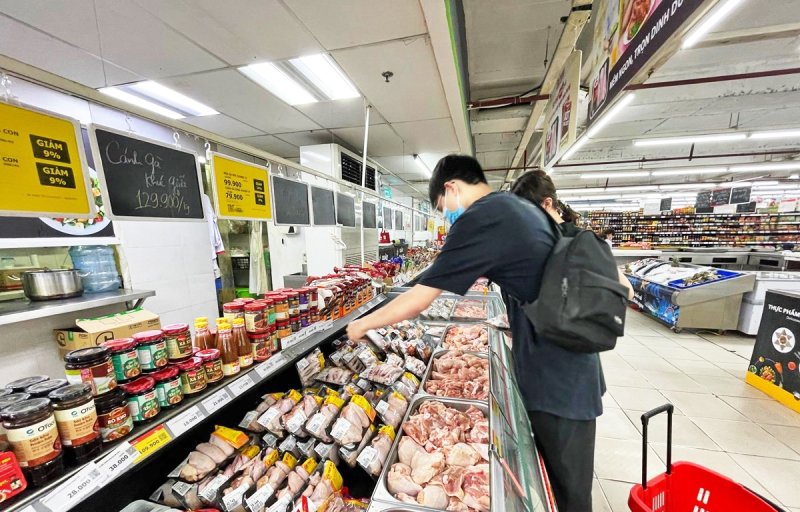 Dr. Nguyen Quoc Viet put Vietnam's inflation in 2022 in the range of 3.5-3.8 percent. Economist Le Xuan Nghia agreed with this forecast, but warned of heavy 2023 inflationary pressures.
To effectively control inflation in the remaining months of 2022 and in 2023, Dr. Nguyen Quoc Viet advised five measures: (1) maintaining macroeconomic stability through stabilizing prices and curbing inflation, providing support for manufacturers and workers facing difficulties due to increased input costs; (2) applying suitable policies to simultaneously control inflation and promote sustainable economic growth in accordance with resolutions of the National Assembly; (3) building a self-sufficient economy capable of integrating into the global economy and supporting business in terms of capital and market access for deeper participation in global supply chains; (4) further improving the business environment, dealing with labor shortages and supply chain disruptions; and (5) more transparent and timely economic forecasts and policy assessments.
Economist Dr. Can Van Luc: Given policy lags and price impacts, Vietnam's inflation rate in 2023 is forecast to be 4-4.5 percent.
Nguyen Hoa
TAG: