Standard Chartered named Best ESG Bank in Vietnam in 2022
"We are committed to reaching net zero carbon emissions from our operations by 2030, and from our financing by 2050. We acknowledge the need to ensure that these objectives are achieved whilst supporting economic growth and prosperity across societies and thus achieving a just transition. We have been making an impact in Vietnam by providing finance to where it matters most and focusing on Environment, Social and Governance (ESG) in our operations. I'm so happy that our efforts have been recognised by this prestigious accolade." said Michele Wee, CEO of Standard Chartered Vietnam.
Earlier this year, Standard Chartered Vietnam is one of the first in Vietnam to launch Green Mortgage Loan and carbon neutral debit and credit cards. These are part of a series of green products that have been and will be launched by the Bank to encourage clients to adopt a greener lifestyle and protect the environment.
Standard Chartered Vietnam is also known for its support for clients as they seek to accelerate their sustainability agenda.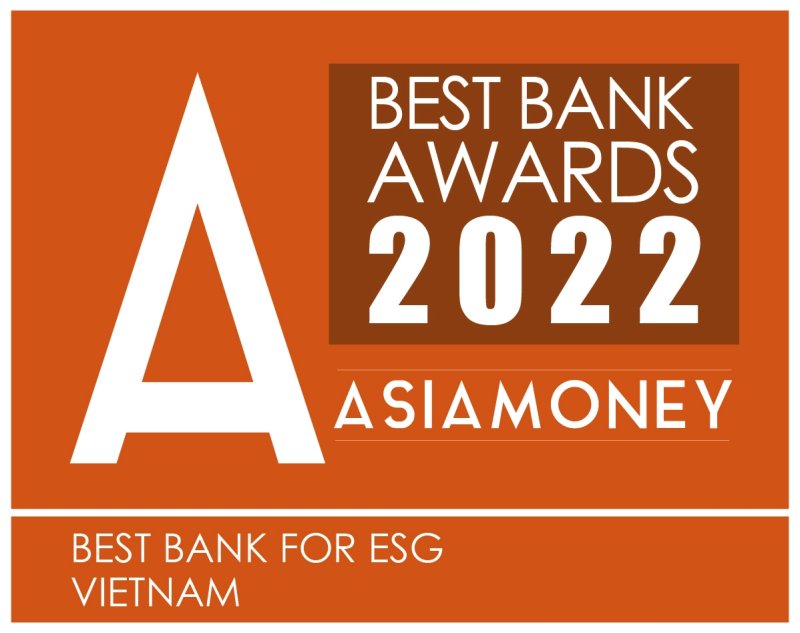 In September, on the occasion of its Group CEO Bill Winters' visit to Vietnam, the Bank signed a Memorandum of Understanding (MOU) with Ministry of Natural Resources ("MoNRE") on climate change response cooperation. Under the MoU, the Bank will support MoNRE with capacity building and private sector engagement in climate action and the development of green, sustainable and/or transition finance frameworks as well as carbon market development and knowledge exchange. The Bank also signed Minutes of Cooperation in gender equity between the State Bank of Vietnam. The cooperation will include the organisation of annual conferences that offer global perspectives on women leadership and skills upgrading for women; implementation of social responsible programmes to support disadvantaged women; and sharing of Diversity and Inclusion best practices and experiences.
In February 2022, the Bank collaborated with Ministry of Foreign Affairs (MoFA) and Standard Chartered Bank Vietnam to organise the 2022 Economic Outlook and Green Finance Policy forum in Hanoi, which attracted representatives from state agencies, embassies, the Asian Development Bank, businesses, and economists. The event benefited participants with interesting views on the global and regional trends on green finance, how Vietnam can access and mobilise green finance resources, and solutions and policy recommendations for the country on green financing in achieving sustainable development goals.
In 2021, the Bank exchanged Memorandums of Understanding worth a total of US$8.5 billion with three Vietnamese businesses on project to support their sustainability goals.
Sustainability is one of Standard Chartered's key priorities, in which the Bank aspires to become a leader and a driver of sustainable development for its clients and the economy.
PV
TAG: