AEON Vietnam celebrates its 10th anniversary
Mr. Furusawa Yasuyuki - General Director of AEON Vietnam shared: "Since establishing the first foundations, AEON Vietnam has always placed customers at the core of our values, pursuing the mission of enriching customer's daily lifestyle as well as accompanying the sustainable development of the local community. AEON EKIDEN is not just a sport activity, but also represents teamwork and connection."
Activated in Hanoi in July, followed by Binh Duong in August and final race in Ho Chi Minh City on October 2, the serie of AEON Ekiden has attracted thousands of attendees. In particular, the running race "Relay Road – Together have fun" has more than 1,500 participants, including families, children, customers and the community around AEON. Each team of 5 members will run relays and together complete a distance of 5-6 km around the AEON Shopping Mall.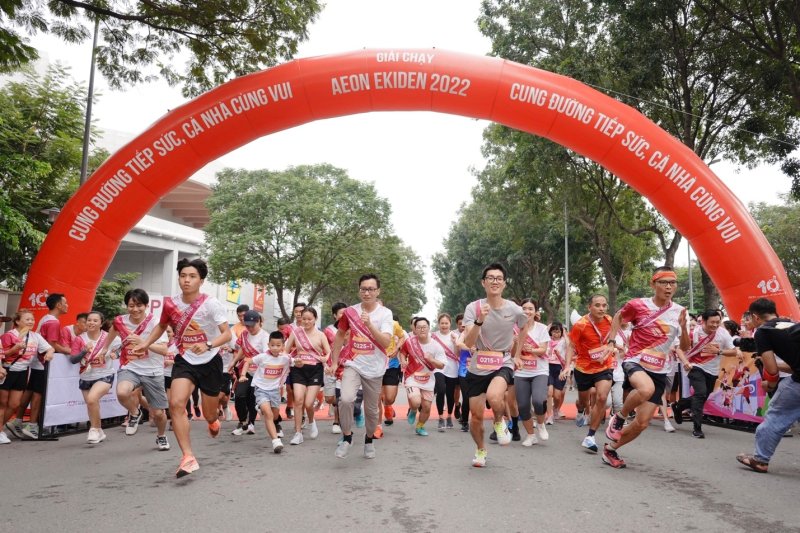 AEON Ekiden running race attracted more than 1,500 participants in three cities: Hanoi, Binh Duong & HCMC
At the race held at AEON Tan Phu (HCMC), more than 600 participants enjoyed exciting experiences and meaningful bonding moments.
Mr. Nguyen Cong Chanh - Vice Chairman of Tan Phu District People's Committee shared: "I appreciate the goal, meaning and humanity that the activitity conveys, and I am very glad to see the enthusiastic participation of the residential community. In addition to the goal of creating a playground for people to practice physically and raise awareness of a happy life, the activity has brought memorable experiences of cohesion and solidarity for a common goal. In the coming time, I believe that AEON Vietnam will continue to work with Tan Phu District to expand and organize AEON Ekiden into an annual event."
Mr. Nguyen Tan Duc (Tan Phu district) shared: "This is the first time my whole family participated in a relay race. We are very emotional when seeing our son making the last steps to conquer his first race. This event gives us the opportunity to exercise and spend time together on weekends."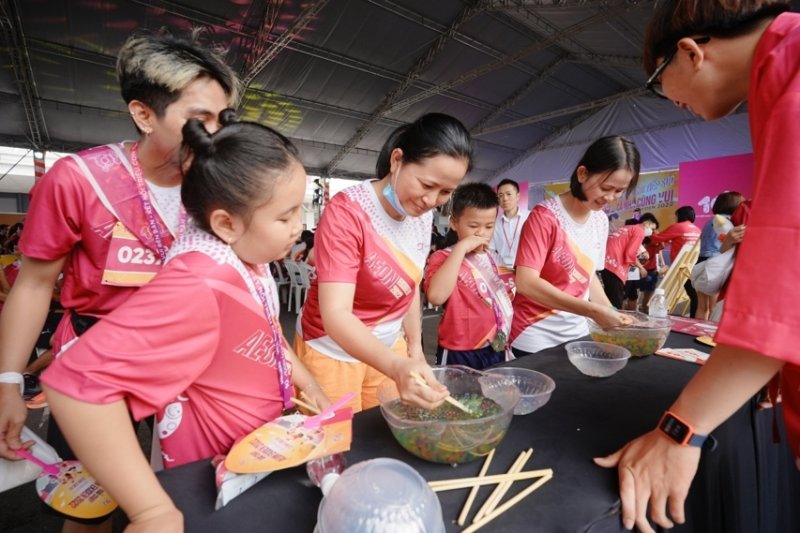 Children are very excited to participate in traditional games at the cultural experience area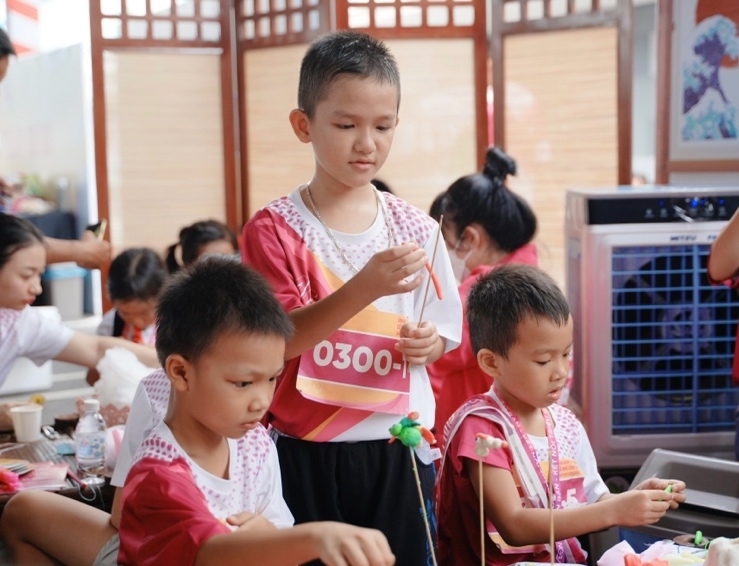 Taking place on the same day as "AEON Ekiden", the Vietnam - Japan Cultural Festival also attracted customers of all ages, especially young people with many cultural promotion activities of two countries. At the cultural experience area, many young are eager to experience traditional Japanese games such as Supa Boru Sukui (picking balls); Pounding Mochi, Fukuwarai. The familiar activities of both Vietnam and Japan such as Making Teru teru bouzu, making toy figurine, etc. are chosen by many families and children. Cultural performances further enhance the color of Japanese culture for the festival space.
Especially, the "AEON Cosplay Expo 2022" contest taking place in the afternoon of the same day is an interesting playground for young who have interested in cosplay to unleash creativity and show their talents when dressing up as famous characters from the Japanese culture. Seiran Kisaragi – Famous Coser, and one of the judges of the contest, shared: "Today's AEON Cosplay Expo gathers all the outstanding Cosers, many have invested very carefully and impressively. Hopefully AEON Vietnam will continue to organize many cultural experiences like this."
AEON Ekiden event series brought many meaningful values for the community. Among that, the relay race not only contributes to promoting solidarity and teamwork, but also promotes a healthy lifestyle through sports activities, educating the young generation about sustainable values including team strength and a well-being lifestyle. Together with the cultural activities. AEON Vietnam also aims to enrich the experience for the local community by introducing and spreading the beauty in the culture of Vietnam and Japan.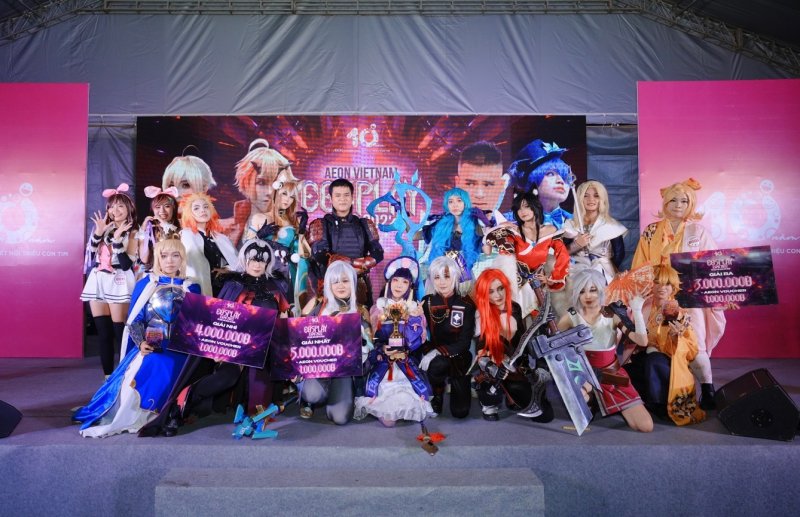 AEON Cosplay Expo 2022
With the Basic Principle "Pursuing peace, respecting humanity, and contributing to local communities, always with the customer's point view as its core", beside the mission of enrich customer's daily lifestyle, AEON Vietnam aims to create Shared Values with local communities, for a sustainably developed future through many activities based on 3 key pillars: Economy, Environment and Community.
Steping on the next stage of development, along with the goal of expanding business and meeting the needs of customers, AEON Vietnam will continue to contribute to the sustainable development of Vietnam. Putting People as the focus of sustainable development, AEON Vietnam always wants to focus on developing human capital through various activities to accompany and join hands with the community to create the prosperous future.
Representative of AEON Vietnam said that AEON EKIDEN is expected to be held annually: "We want to promote a healthy & happy lifestyle, as well as a spirit of cohesion in the local community in particular, and between Vietnam and Japan in general."
PV
TAG: