ITAP 2022 catalyzes sustainable growth for advanced manufacturing in region
Industrial Transformation ASIA-PACIFIC (ITAP), an event of Constellar with international partner Deutsche Messe, will continue to influence the magnitude of sustainable business development for advanced manufacturing and its related sectors locally, regionally, and globally
In its 5th edition this year to take place on October 18-20 at Singapore EXPO, the event will dive into three key dimensions, namely Digitalization to accelerate productivity and quality control with lower costs; Talent and Workforce Development initiatives to equip personnel with the right skillsets for transformation; and Environmental Sustainability measures to help businesses reduce their carbon footprint and CO2 emissions.
Themed 'Industry 4.0 for Business Sustainability', ITAP 2022 is expected to attract 18,000 attendees physically and online, including those from the World Economic Forum and key representation from Europe, the US and Asia driving collaboration between Industry 4.0 leaders and manufacturers in the region.
"Advanced manufacturing technologies and innovations have played an essential role in helping many organizations overcome global supply chain disruptions and remodel
their businesses in a post-pandemic landscape," said James Boey, Senior Vice President of Markets (B2B) at Constellar.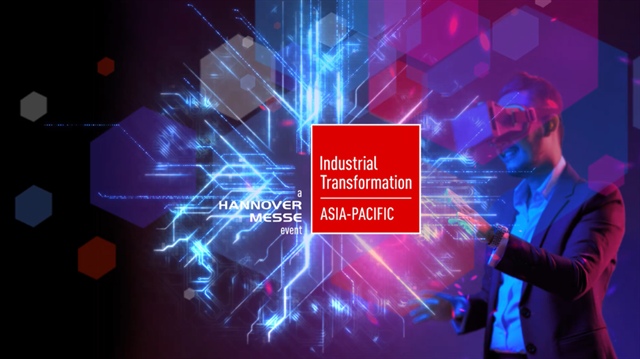 Industrial Transformation ASIA-PACIFIC (ITAP) to take place in Singapore EXPO on October 18-20. Photos: Constellar
Event highlights
Singapore's Deputy Prime Minister Heng Swee Keat will deliver opening remarks and launch the event alongside German Ambassador to Singapore Norbert Riedel and Senior Vice President of ITAP's international partner Deutsche Messe Arno Reich.
ITAP 2022 will offer immersive experiences at the physical exhibition which marks more than 200 exhibitors from over 20 countries will present the newest innovations in industrial automation, intralogistics, digital factories and additive manufacturing on the exhibition showfloor at Singapore EXPO's Hall 2 and 3.
Visitors can look forward to more than 15 new innovations and product launches on the ITAP 2022 Live Stage at Singapore EXPO Hall 3 alongside presentations on market and sector-focused segments. The "International Connect Lounge" at Hall 2 will host key business matching sessions to build synergies and forge partnerships between delegates, exhibitors and trade visitors at the event.
ITAP has also doubled the number of experience zones to four: (1) The Gateway to Sustainable Transformation is a curated presentation of the key themes driving the industrial transformation journey, namely industry 4.0 (I4.0), sustainability, and Artificial Intelligence; (2) The Industrial Transformation Experience Zone features nine curated sections, each showcasing the latest technologies and solutions for enabling I4.0; (3) The Digital Twin Experience Center provides trade visitors with an immersive experience through four bespoke manufacturing use cases to demystify the concept of Digital Twin; and (4) The Additive Manufacturing Experience Showcase will bring visitors through a one-stop experience on the entire Additive Manufacturing value chain.
Connecting with experts
Trade visitors will be able to participate in five conferences offering over 120 sessions by more than 150 speakers across the three days, including Industrial Transformation Forum (ITF) on October 18, 2022; Future of Manufacturing CXO Summit (FoM) on Oct 19; NAMIC Global Additive Manufacturing Summit (GAMS) on October 19-20; LogiSYM Platinum series on October 19; and Standards Forum on October 20.
Experts include Francisco Betti, Head of Advanced Manufacturing and Production, World Economic Forum; Ng Tian Chong, Managing Director, Greater Asia, HP; Richard Koh, Chief Technology Officer & Customer Success Lead, Microsoft Singapore; Koen De Backer, Vice President, Smart Manufacturing and Artificial Intelligence, Micron Technology Inc; Saj Kumar, Regional Business Lead, Manufacturing Microsoft Asia; among others.
Organized by Constellar with international partner Deutsche Messe, Industrial Transformation ASIA-PACIFIC – a HANNOVER MESSE event (ITAP) is Asia Pacific's go-to platform for companies and governments looking to start, scale and sustain their adoption of Industry 4.0 processes and solutions across industries and sectors.
This year's event is expected to welcome approximately 18,000 in-person and online visitors, more than 800 delegates from nine countries. Among more than 200 exhibitors, 56% of them specialize in industrial automation, 23% in digitalization, 15% in additive manufacturing, and 4% in intralogistics. 
Some members of the Vietnam Electronic Industries Association (VEIA) will join the event.
Hanoi Times
TAG: