Panasonic offers more studying opportunities for Vietnamese talented students
There was a total of 350 applications submitted by students from 65 universities in Vietnam. The 2022 program has first-time ever offered 20 sets of scholarship to students that increased by five sets compared to previously. After 19 years of implementation, Panasonic has supported more than 150 students with scholarships with a total value of nearly VND54 billion.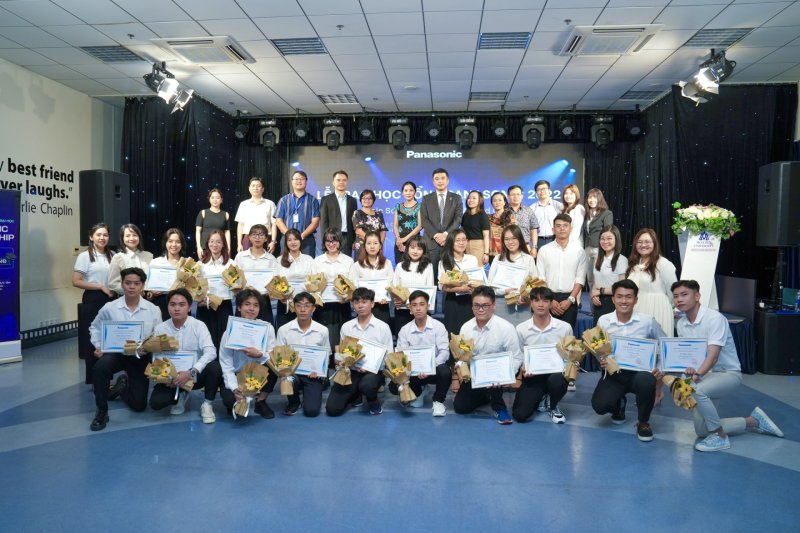 Marukawa Yoichi, General Director of Panasonic Vietnam shared: "2022 is a key milestone as the beginning of the next journey of Panasonic in Vietnam and we commit to contributing to the wellness of people and sustainable development of society for the next 50 years. To realize that vision, we set human resources as the core competence, for both company growth and sustainable development of society. Therefore, we strive to build up a working environment at Panasonic, where employees are encouraged to develop themselves towards wellness both mentally and physically. At the same time, we wish to inspire future generations of Vietnam to join us in the journey for a brighter Vietnam's future. They are the main reason that we continue the Panasonic Scholarship program while generating new values for participating students each year."
The scholarship 2022 offers talented students with financial support of VND30 million for one school year. Within this program, students can participate in various training sessions that carry out Panasonic's culture and identity to improve their soft skills such as communications, time management and critical thinking. Moreover, Panasonic will offer practical opportunities to experience a professional working environment and new technology through an internship at Panasonic Vietnam Group companies.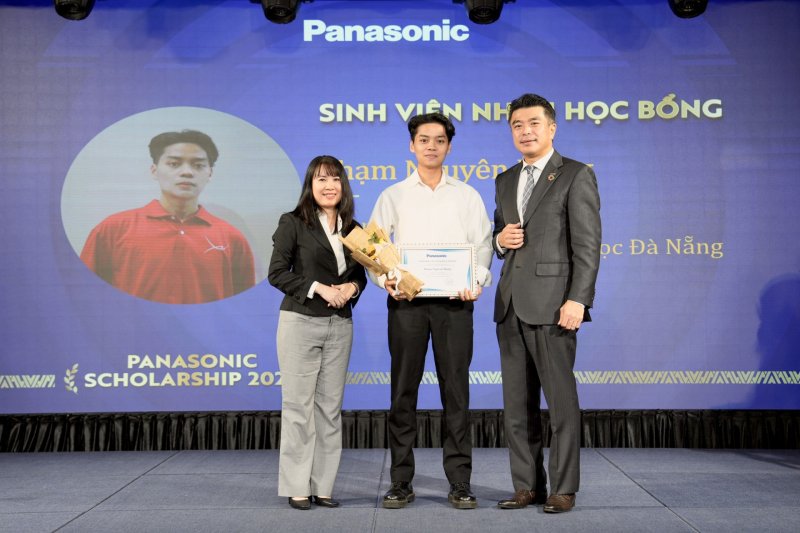 Receiving scholarship from Panasonic, Pham Thieu Phuong Nhi, final year student of Ho Chi Minh City University of Technology said: "For me, Panasonic Scholarship carries the value of the spirit of Dedication, which means recognition, commendation as well as faith in a young generation who is constantly improving themselves to continue to contribute to the society. With a profound message and special support, the Panasonic Scholarship is always a prestigious scholarship and the dream of every student."
Another student, Nguyen Thai Tam, final year student of Can Tho University shared: "Besides financial aid to help me pay for my studies and register for professional courses, I will take advantage this support to plan the development of my cherished project about water supply system which applies technological techniques to rural areas, and moreover to contributing to join hands to build a sustainable in Vietnam."
Setting its constant commitment to contribute to the sustainable development and prosperity of Vietnam through its business and corporate social responsibility activities, Panasonic prioritizes its effort in education and environment fields. The Japanese brand has carried out the "Panasonic Sustainable School" – the evolution and inheritance of Panasonic Risupia Center Vietnam – to spread out the STEM and STEAM Education, along with many classes deliver knowledge on environmental protection, climate change responding and sustainable development to students across Vietnam through online and on-site base activities.
PV
TAG: