Volvo Golf Championship Vietnam 2022 attracts nearly 600 golfers
14 of the greatest golfers were chosen through the competition to take part in the upcoming tour in Sweden.
Volvo is committed to connecting Vietnamese talent with opportunities abroad and providing the greatest customer service to its Vietnamese consumers.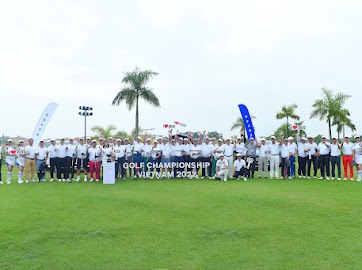 Volvo, a company with a history of staging renowned international golf competitions, hosts the Volvo Golf Championship Vietnam to provide the Vietnamese golfing community with a professional and upscale playing surface. The Volvo Golf Championship Vietnam 2022 comes with several innovations, creating excitement and drawing participation from hundreds of players across the country.
With a potential prize pool of up to 30 billion VND, the Volvo Golf Championship Vietnam 2022 will introduce a prize structure that is thought to be the first greatest amateur tournament prize structure ever in Vietnam. The reward includes 12 Volvo vehicles in the Hole-In-One category, including 04 Volvo XC60 T8 Recharge, 04 Volvo V60 Cross Country, and 04 Volvo S90L Inscription. The top 14 golfers will also get the chance to play on stunning golf courses in Sweden, one of the world's most livable nations and the birthplace of the Volvo car company.
Luu Bao Huong, Volvo Car Vietnam's CEO, said: "Volvo is a luxury car brand presented in Vietnam since 2016, and over the past six years, we are proud of high-quality vehicles which have won numerous awards worldwide. They also are at the cutting edge of safety technology, most importantly, both fuel-efficient and environmentally friendly. Volvo hopes to instill in Vietnamese users a lifestyle and a human value with this product. With the Volvo Golf Championship Vietnam competition, Volvo aims to give Vietnamese golfers a top-notch playing environment while also giving them the chance to experience international golf courses".
PV
TAG: