Pacific Rim trade holds great promise
Tran Thanh Hai, Deputy Director of the Ministry of Industry and Trade's Agency of Foreign Trade said the Comprehensive and Progressive Agreement for Trans-Pacific Partnership (CPTPP) has created a great impetus for Vietnam's import and export activities.
Vietnam's overall export revenues reached US$680 billion in 2021, an increase of 19 percent over 2020, impressive growth in the context of COVID-19.
In terms of its exports to CPTPP markets, exports to Canada reached US$5.3 billion in 2021, up 20.8 percent from 2020 and 75 percent compared to the pre-agreement trade. Exports to Mexico more than doubled compared to the pre-agreement trade to reach US$4.6 billion in 2021. Leading Vietnamese exports to CPTPP markets include phones and components (accounting for 20 percent of the total), computers and electronic equipment and products (16 percent), machinery, equipment and spare parts (nine percent), textiles and garments (10 percent), and leather and footwear (seven percent).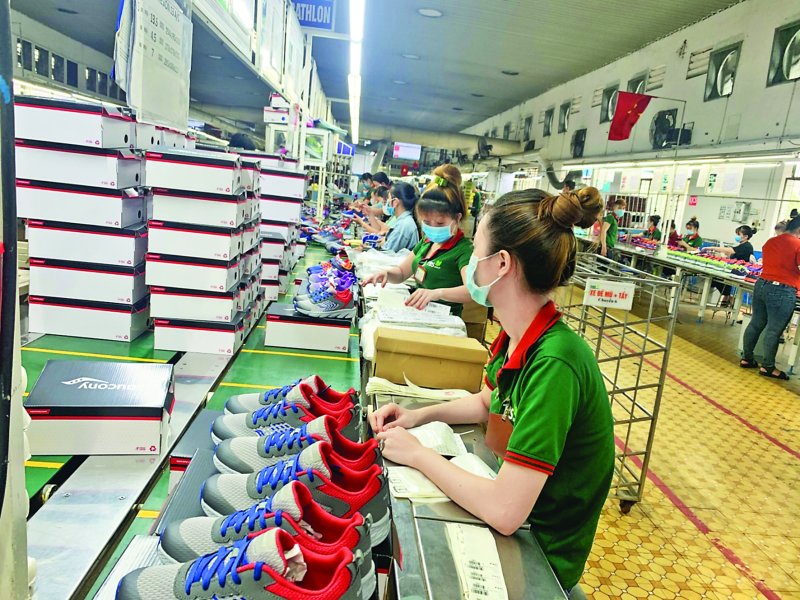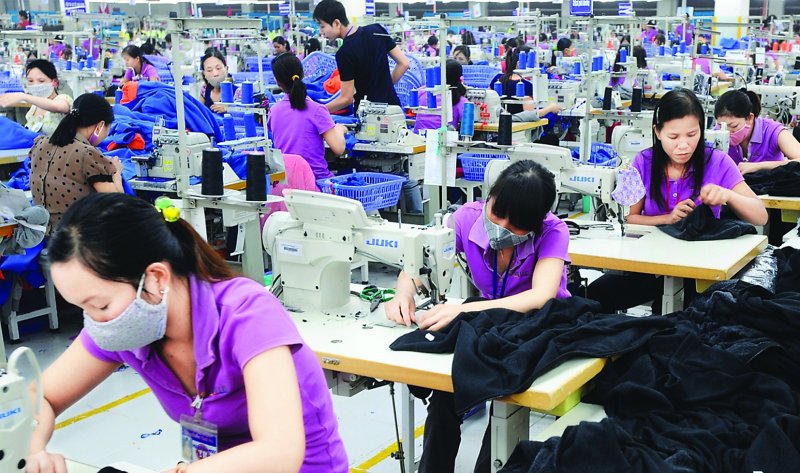 Textiles and garments are among Vietnam's leading exports to CPTPP markets
Economist Le Duy Binh, Managing Director of Economica Vietnam assessed the export achievements show Vietnamese enterprises' quick adaptation to the CPTPP conditions. The success is also attributed to information provided by authorities, market access assistance and business environment improvement efforts.
Vo Hong Anh, Director of the European-American Market Department said America has a high demand for Vietnam's major exports and products, including phones, electronics, footwear, textiles and garments, farm produce and seafood, construction materials, rubber products, household plastic products, and chemicals, among others. However, distance and high transportation costs are still hindering exports to American markets, she said.
Luong Duc Long, Deputy Chair and General Secretary of the Vietnam National Cement Association (VNCA) said Chile, Mexico and Peru have become promising markets for Vietnam's cement exports, but distance and transportation costs remain major problems for trade with these markets. Cement manufacturers are also trying to adapt to the CPTPP's rules of origin of goods, he added.
Economists say rules of origin of goods are a very important part of free trade agreements (FTAs), including the CPTPP, serving as a "fence" to ensure the interests of FTA signatories. The CPTPP regulates three methods to identify origin of goods: goods wholly obtained or produced entirely in the territory of one or more of the parties; goods produced entirely in the territory of one or more of the parties, exclusively from originating materials; and product-specific rules of origin.
If they do not meet the rules of origin of goods, enterprises will not be able to take advantage of the CPTPP's incentives.
Nguyen Hoa
TAG: