BAEMIN extends sustainable green journey in Vietnam
BAEMIN in the Republic of Korea is the first-ever delivery app to receive an AAA rating (the highest rating) following the United Nations Guidelines for Reducing Plastic Waste & Sustainable Ocean and Climate Action Acceleration (UN GRP). BAEMIN has been successful in implementing a number of green projects to influence the stakeholders and help them change their behaviours since the very early days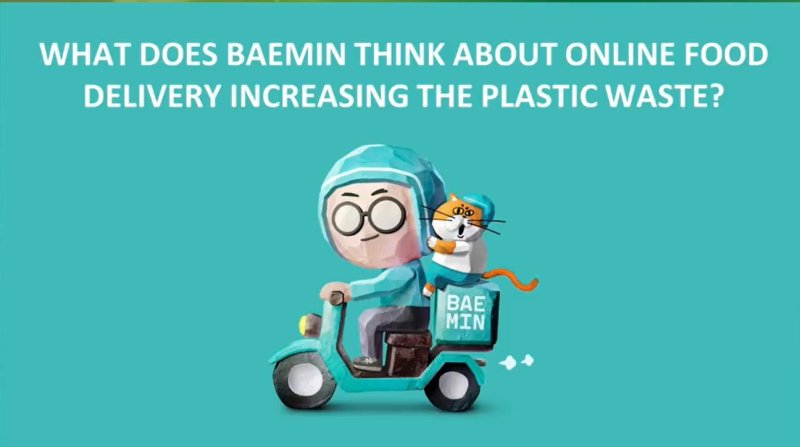 One of the highlight examples includes the in-app options "No disposable cutlery, please" and "No side dish, please" for users that aim to reduce food and plastic waste whilst saving costs for the merchants. BAEMIN has also installed collection robots in Asan city to collect plastic container lids and used AI technology to determine if they can be recycled and transformed to some higher value materials. Another highlight project is the close partnership with merchants to amplify outstanding case studies and the organisation of courses on eco-friendly practices. Public-private partnerships between BAEMIN and the local government have also been critical in helping find alternatives to plastic and conduct innovative pilot tests.
In Vietnam, BAEMIN has also worked very closely with its international counterparts and the professional environmental agency to launch the Carbon Footprint program since 2021. In this way, BAEMIN can measure the carbon footprint left behind by the full cycle of operations (both delivery and corporate activities) and seek to offset them with environmental protection initiatives.
What's more, BAEMIN plans to introduce a B2B mall for their merchants so that they can conveniently find and purchase eco-friendly packaging materials to sustain their operations. This will also come in handy as local regulations develop to promote green practices across industries.
Mr. Jinwoo Song, CEO of BAEMIN Vietnam, said: "We kick-started our sustainability agenda by turning our colleagues into green ambassadors through a series of training sessions and interactive activities in partnership with the governmental officials to raise their awareness and promote greener lifestyles across our operations."
"There's still a gap between thinking and taking action, and it takes a lot of incentives and innovative educational content to change people's behaviours to better tackle environmental challenges. We will do our best in the coming times to show to our stakeholders that sustainability if done in the right way will greatly benefit all relevant stakeholders." he added.
With a long-term commitment to sustainable development, BAEMIN seeks to constantly renovate itself and develop its product and service lines to help people lead happier and more convenient lifestyles through the BAEMIN app.
PV
TAG: