Pacific Rim treaty facilitates Vietnam's exports to Americas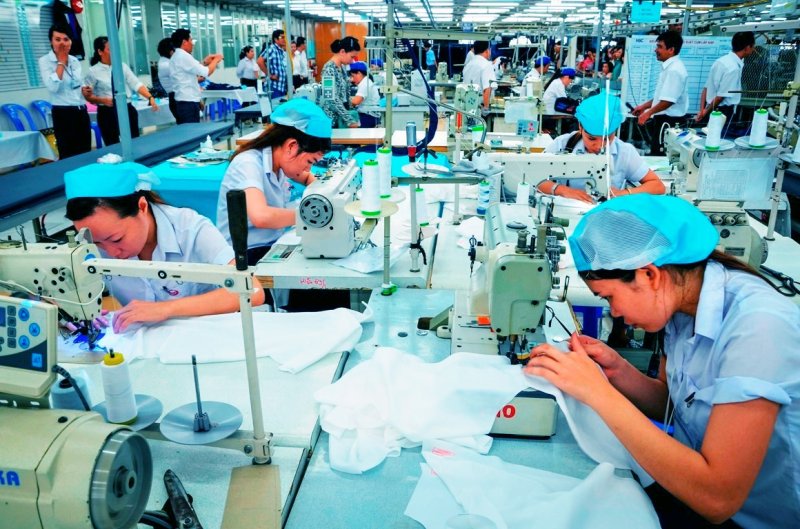 Garments and textiles are Vietnam's main exports to the Americas
Exports grow despite challenges
The CPTPP, which took effect in January 2019, has experienced a challenging period for the global economy and trade, in general, as well as trade between Vietnam and the 10 Pacific Rim signatories. This included the US-China trade war and the outbreak of the COVID-19 pandemic with its unprecedented disruption of trade activities.
However, Vietnam's exports to CPTPP member countries reached US$39.5 billion in the first year of CPTPP implementation, slightly reduced to US$38.75 billion in the second year, and surged to US$46 billion in the third year. Its main exports to these markets are agricultural products, machinery and equipment, phones and components, garments and textiles, leather and footwear products and seafood.
The export markets with the highest turnover in 2021 included Singapore, Malaysia, Japan, Australia, Canada, Mexico and Chile. The remaining three markets - Peru, Brunei and New Zealand - saw strong export growth of 25-35 percent.
Nguyen Thi Thu Trang, director of the Vietnam Chamber of Commerce and Industry's (VCCI) WTO and International Trade Center, said the CPTPP's positive initial results are paving the way for Vietnam's exports to the Americas, a new export region with great growth potential.
Limited awareness
According to a World Bank (WB) study, Vietnam's exports to CPTPP member countries are expected to reach US$80 billion by 2030, accounting for about 20 percent of the country's total export turnover. Vietnam's participation in the trade deal will also provide the country with opportunities to restructure the export-import market in a more balanced direction.
However, Vietnam still faces many challenges in making good use of the CPTPP due to limited awareness of the deal. According to a recent VCCI survey, 69 percent of businesses have heard or have preliminary knowledge of the trade deal, while 25 percent have a certain understanding. The report stressed the necessity of more in-depth, detailed and useful information dissemination in the business community.
Meeting the CPTPP rules of origin to enjoy tariff preferences is also a challenge for businesses, being complicated and different from other free trade agreements, while the utilization rate of certificates of origin in Vietnam's exports to CPTPP member countries remains low.
Nguyen Tien Chuong, chairman of the Dong Nai Import-Export Association, said that to make better use of the trade deal and help Vietnamese goods penetrate those markets more deeply, it is necessary to review relevant documents, create a favorable environment for businesses and strengthen trade promotion activities.
Vietnamese businesses need to be more active in learning about the CPTPP commitments, while improving the quality of their goods and services.
Thanh Thanh
TAG: