Monetary inflation beginning to reverberate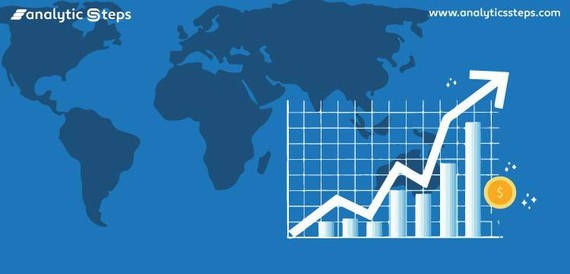 Illustrative photo.
When price increases from production are passed onto consumers it creates cost-push inflation. Cost-push inflation can be compared with demand-pull inflation, which is the upward pressure on prices that follows a shortage in supply. Cost-push inflation goes hand in hand with both import-induced and demand-pull inflation and the onset of monetary inflation.
Import-inflation unavoidable
Prof. Phạm Hồng Chương, Rector of the National Economics University, along with many other experts, believe that although growth is at a very low rate, there are opportunities to achieve the growth target due to strong economic recovery momentum and the effective implementation of the Socio-Economic Development and Recovery Program. However, the most difficult problem lies in curbing rising inflation, even though it is still well under control so far. Inflation is now a serious threat to many world economies. In 2022, pressure from rising inflation will continue to increase due to high prices of energy, food, and many agricultural produces. Other than this there is currently a prolonged disruption in the global supply chain which could also push prices up even further.
Prof. Phạm Hồng Chương said that if we are not careful with import-inflation, it will be difficult to keep inflation below the 4% target. The problem of controlling inflation and promoting economic recovery needs to be resolved. Prof. Chương feels that the economy needs to grow faster, and aggregate demand needs to increase in the short-term to bring the economy back to a state of normalcy without causing high inflation in the medium and long-term. He believes this is a matter of grave concern because pressure of inflation in the remaining months of 2022 and 2023 is very huge along with the risk of import-inflation from outside.
Dr. Vũ Đình Ánh, an economic expert, also said that signs of a coming inflation are increasingly becoming clearer, in cost-push inflation as well as in import-inflation and demand-pull inflation and the onset of monetary inflation. According to Dr. Ánh, firstly, although inflation in the first months of the year was not monetary inflation because of the interest rate policy, exchange rate policy, control of money supply, and credit still moving to protect the value of the Vietnamese dong, but there have been some signs of loosening of monetary policy.
Secondly, the developments of the last few months have not been towards demand-pull inflation, and if the total domestic consumption rebounds strongly along with the loosening of fiscal policy, especially the loosening of budget expenditure, this may resonate to create great pressure to control inflation to below 4% target for the whole year.
Mr. Nguyễn Bích Lam, former Director General of the General Statistics Office, said that inflationary pressure from production costs is increasing very strongly, and because of imports, inflation is inevitable as domestic production is heavily dependent on imported raw materials, which account for 37% of the total cost of raw materials. In the manufacturing industry this amounts to nearly 51%. When the price of raw materials increases by 1%, the price of output products increases by 2.06%, which means an increase in the inflation rate in the economy. In addition, current high gasoline prices have put pressure on costs and have created a new higher price level for the economy.
Inflation in 2022
If inflation continues to increase to higher levels, it may cause tightening of policies which will reduce the impact of the Socio-Economic Development and Recovery Program at a scale of VND 350,000 bn. While the Socio-Economic Development and Recovery Program, along with the support packages of 2021, is penetrating all areas of the economy, it is also causing a sudden increase in aggregate demand. A sharp increase in consumer demand for goods and services after a long period of hibernation during the pandemic will create a big pressure on inflation in 2022 and 2023.
Mr. Nguyễn Bích Lam also said that with the delay in the Socio-Economic Recovery and Development Package, and the 2023 world inflation expected to remain high, Vietnam's inflation in 2023 will be around 5% to 5.5% and for the whole period of 2021 until 2025 it will be at about 4%, reaching the target in inflation control for the entire five-year plan period. Therefore, to control inflation, it is necessary to set reasonable fiscal and monetary policies. Mr. Lam believes that monetary policy must be in the right dosage and not too focused in removing difficulties and promoting growth, because credit support and lowering lending rates leads to increased inflation and risk to the banking system. Loose monetary policy needs to be reduced to raise the operating interest rate to control inflation.
Dr. Nguyễn Đuc Đo, Deputy Director of the Institute of Economics and Finance, believes that with aggregate demand still lower, the price increase in the period from now till the end of the year is heavily constrained and the average core inflation in 2022 is likely to be around 1%. Since the rising oil price is only short-term, there is no need to tighten monetary policy. The central task of monetary policy in the current conditions is to focus on managing aggregate demand to support growth. Only when the economy achieves its potential output level should monetary policy be tightened. Mr. Đo also forecasts inflation in 2022 at only 2.5% to 3%.
Forecasts on expected inflation:
- Ministry of Planning and Investment: Oil price of USD 100 per barrel will negatively affect many macro-economic indicators in 2022, increasing inflation by 0.5 percentage points per year, and exports will decrease by 0.57 and 1.1 percentage points in 2023.
- International Monetary Fund: Inflation in Vietnam in 2022 will increase by 3.9%, close to the control target of 4%.
- Standard Chartered Bank: Inflation in Vietnam in 2022 will exceed the target of 4% and may rise to 5.5% in 2023.
Bao Sai Gòn Đầu Tư
TAG: